The Agency for Youth Affairs of the Republic of Uzbekistan and the Youth Union of Uzbekistan held the republican stage of the intellectual tournament "Discussion" between educational institutions, enterprises and organizations.
Mehroj Isayev, a history student at Samarkand State University, and the Registan youth team from Samarkand won in the final.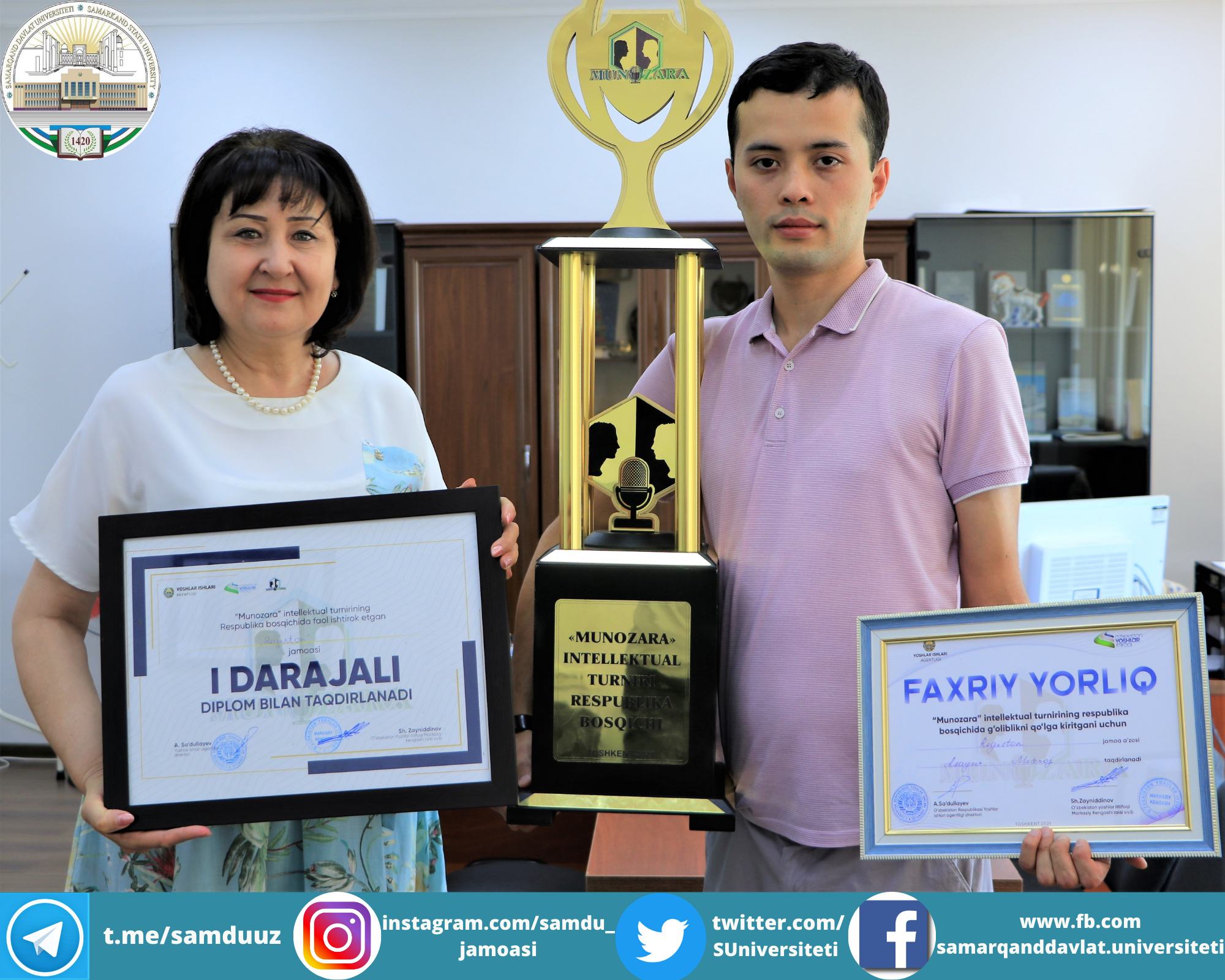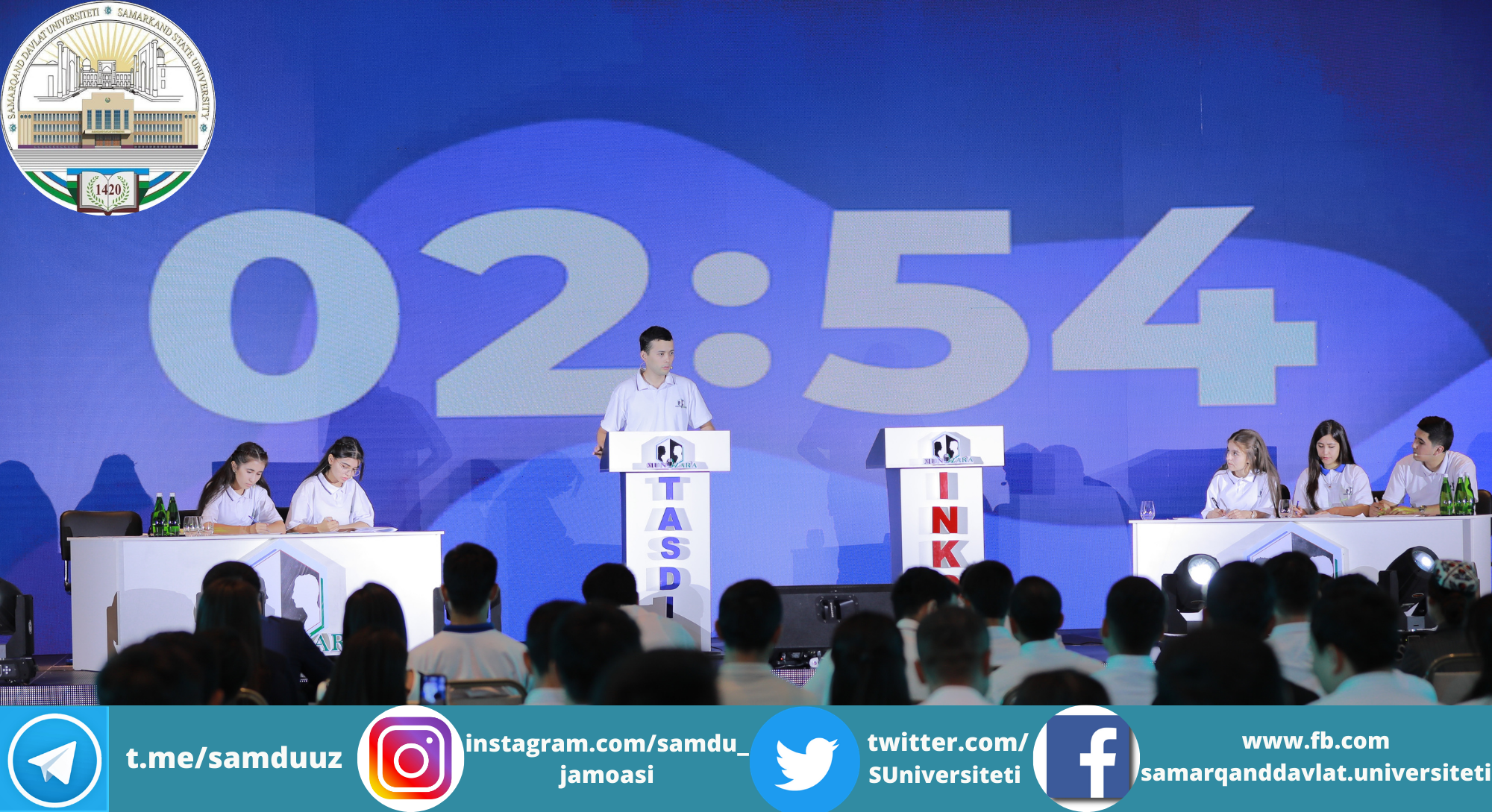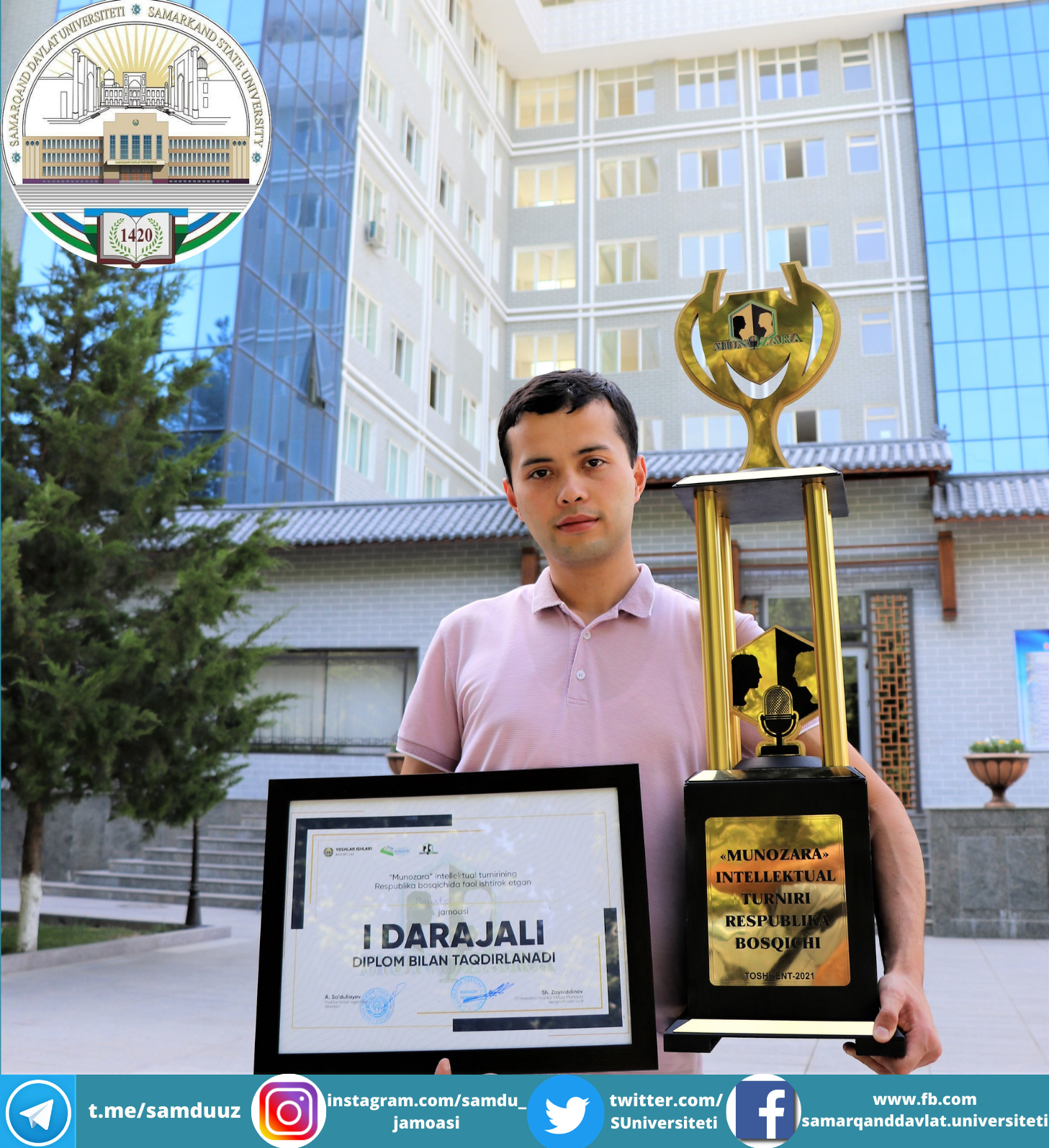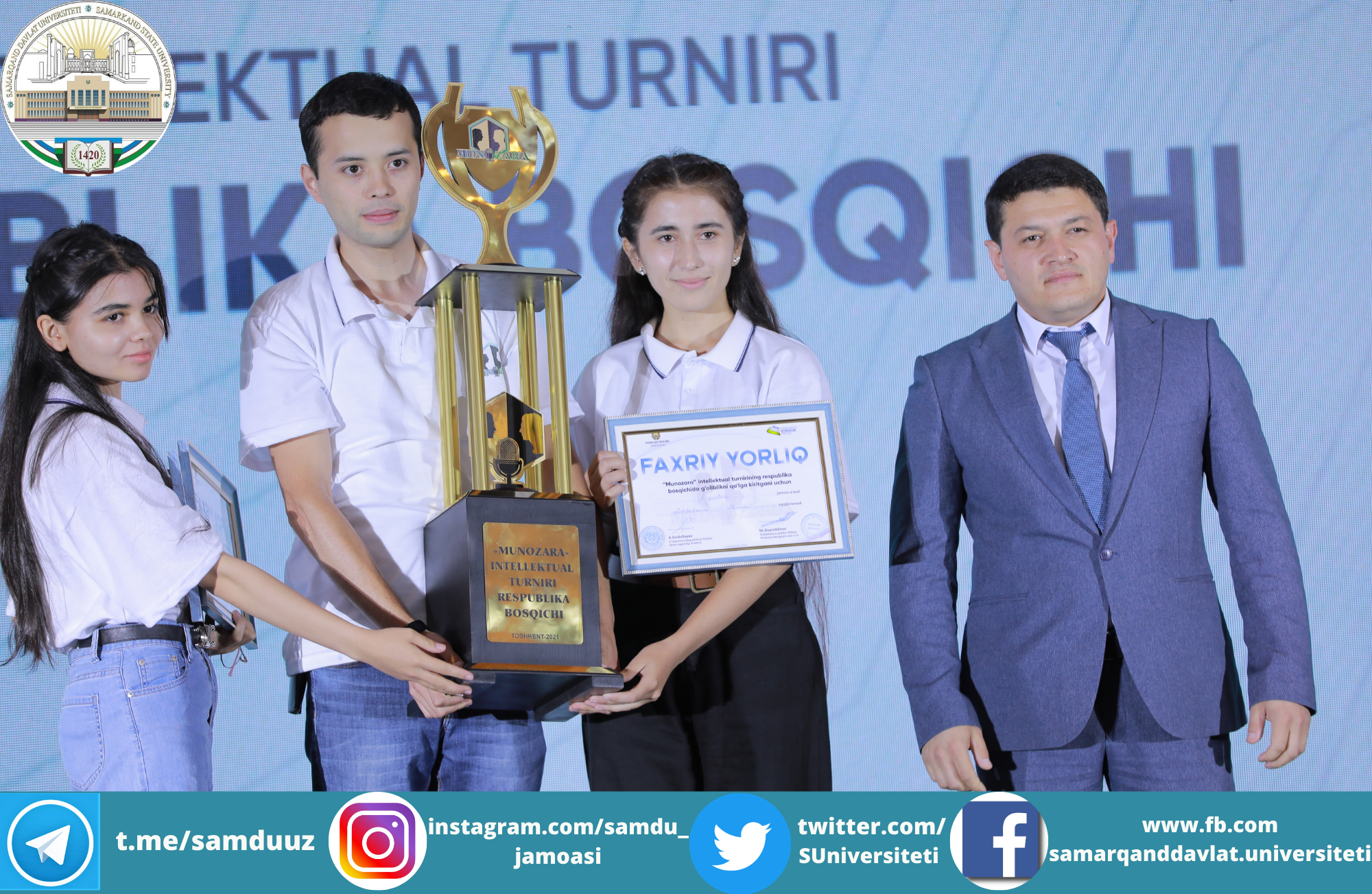 We are proud of you!
Samarkand State University Information Service
Photos by Shavkat AKRAMOV