Transformation Office
Head of Transformation Department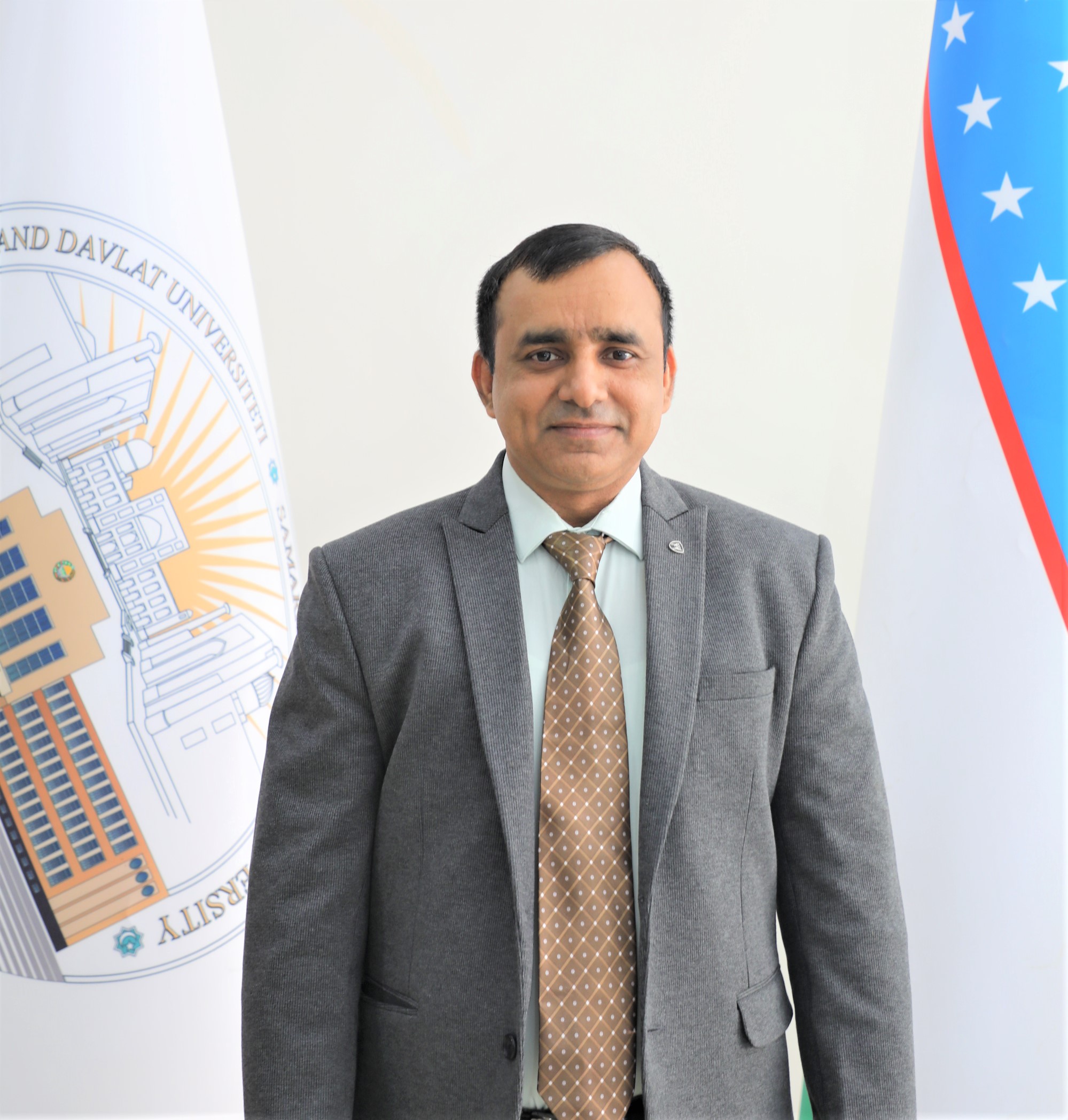 Mohd Nazish Khan
Biography:
2003- 2007, graduated from Dr. B R Ambedkar University, India.
2007- 2009, completed Master of Science Degree (Geology) from Dr. B R Ambedkar University, India.
2010- 2016, obtained Doctor of Philosophy (PhD) from Aligarh Muslim University, India.
2018- 2021, worked as Assistant Professor (Guest Faculty) in Aligarh Muslim University, India.
2019- 2022, worked as Nodal Officer (Co- Principal Investigator) in a project entitled "GIS/ GPS Mapping of Waqf Properties under Qaumi Waqf Boards Taraqqiati Scheme" sanctioned by Ministry of Minority Affairs, Government of India.
2019- 2020, conducted Master of Science Entrance Examination (Remote Sensing and GIS Applications) as Deputy Coordinator.
2020- 2021, completed a minor project "Geo-referencing of different administrative buildings, faculties, departments and other properties of Aligarh Muslim University using GIS technology".
Working as Director of Transformation Office and joined Samarkand State University in May, 2022.
About:
The Transformation Office was established on July 7th 2022 in the Samarkand State University in order to implement the Decree No. PQ-82 of the President of Uzbekistan, Dated January 13th, 2022 "On additional measures to further improve the activities of Samarkand State University and Decree No. PF-60 of the President of Republic of Uzbekistan, dated January 28th, 2022 on the implementation of new Uzbekistan's approved development strategy for 2022 - 2026 in the "Year of Human Dignity and Active Mahalla" and ensuring the implementation of Article 215 of the State Program.
Objectives:
Primarily, the Transformation Office is established to proactively work on current educational status of Samarkand State University for analyzing the different parameters of academic evaluation.
Transformation Office will act as premier body to make strategy for implementing new innovative methods & technologies in the education and research at university.
Transformation Office will organize faculty development programs for researchers and academicians of the university.
Data collection (Curriculum, Syllabus, Publications, Teaching Methodologies etc.) and their analysis for different International Ranking agencies and also submission of data for ratings through Internal Quality Assurance Council (IQAC).
Attract foreign scientists/ academicians for different faculties and departments of Samarkand State University. This program is related to joint research projects, joint papers, joint PhDs, Joint Master and Bachelor courses.
Many more