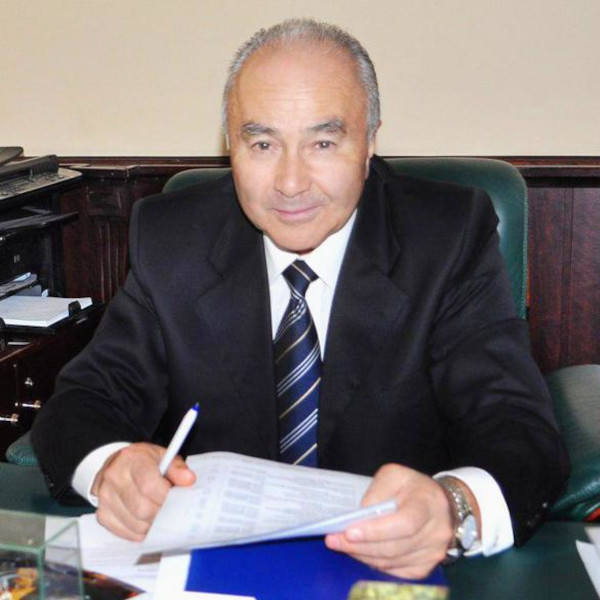 Rector of Samarkand State University prof.R.I.Khalmuradov
  Samarkand State University is a famous and classical higher educational institution not only in Uzbekistan but also, in many countries of the world. Formal establishment of the university is dates back to the Soviet period in 1927, its formation and origination as a higher education status is closely linked to Temurids period, especially, Ulughbek's Academy, its rich history and achievements, including the history of science and education, art and culture, architectural constructions.
  We can proud that our great generations, such as: Mirzo Ulughbek, Qizizoda Rumi, Ali Kushchi, Giyosiddin Kashi, Alisher Navoi, Abdurahmon Jami, who raised the education and culture in Samarkand and established higher educational establishment on basis of world civilization and rich heritage. One of such higher education institutions, Samarkand State University has been preparing thousands of specialists and highly qualified personnel for the national economy of Uzbekistan for a long time.
  Samarkand State University was founded on January 22,1927 by the Decision of the Government of Uzbekistan with the name of the Higher Pedagogical Institute (1927-1933), transformed into the Uzbek State Pedagogical Academy (1930- 1933) in 1930 and State University of Uzbekistan in 1933 (1933-1941). In 1944, Uzbek State University was reorganized into the Central Asian University (now the National University of Uzbekistan) in connection with the Second World War and State University of Uzbekistan was renamed in 1944 (1944-1960), and since 1960 the University is called as "Samarkand State University".
  Currently, about 13000 students are studying at 34 directions (BS) and 40 specialized MS degree, 63 chairs at 14 faculties of Samarkand State University. They have being taught about 850 professor-teachers, including 4 academicians of Academy of Sciences of Uzbekistan, 81 doctors of science and 311 candidates of science. There are more than 40 professions in the field of philosophy (PhD) and Doctor of Sciences (DсS) and a series of scientific councils are working. There are 3 mln. including more than 15,000 rare books and Oriental manuscripts and as well as 3 academic lyceums, 4 museums, one green house and 2 unique devices are activating at the university.
  In order to ensure the continuous operation of the educational process, the scientific-methodical magazine "Samarkand State University Scientific Bulletin" and the newspaper "Samarkand University" are periodically published, there is a printing house for editing and publishing educational and scientific literature.
  During the years of independence, 19 university students have awarded with "President" stipend, 98 students are awarded with state stipends and 9 students have been awarded with "Zulfiya" State Prize. 7 students were world champions, 57 students were champions of Asia, and more than 170 students champion of Uzbekistan, more than 300 students became universiade champions and winners. One of professors of the university was awarded with the title "Great services", 3 were "El-yurt hurmati (Honour of people)" 3 of them were awarded with the order "Mehnat Shuhrati", 2 were awarded with "Shukhrat" Medal, 2 of them were "Honored Worker of Uzbekistan" and 5 were awarded "Honored Trainer of Youth in Uzbekistan".
  Samarkand State University is an active participant of reforms in education and science in Uzbekistan, combining teaching and learning processes, raising the competitiveness of trained personnel, introducing advanced pedagogical technologies, maintaining and prioritizing scientific researches.
  The following brochure is a booklet a short history, glorious pages, world-renowned academic schools, ready-made content, structured structures and opportunities to explore opportunities for Samarkand State University is available.