Chancellery and archive department
Head of the department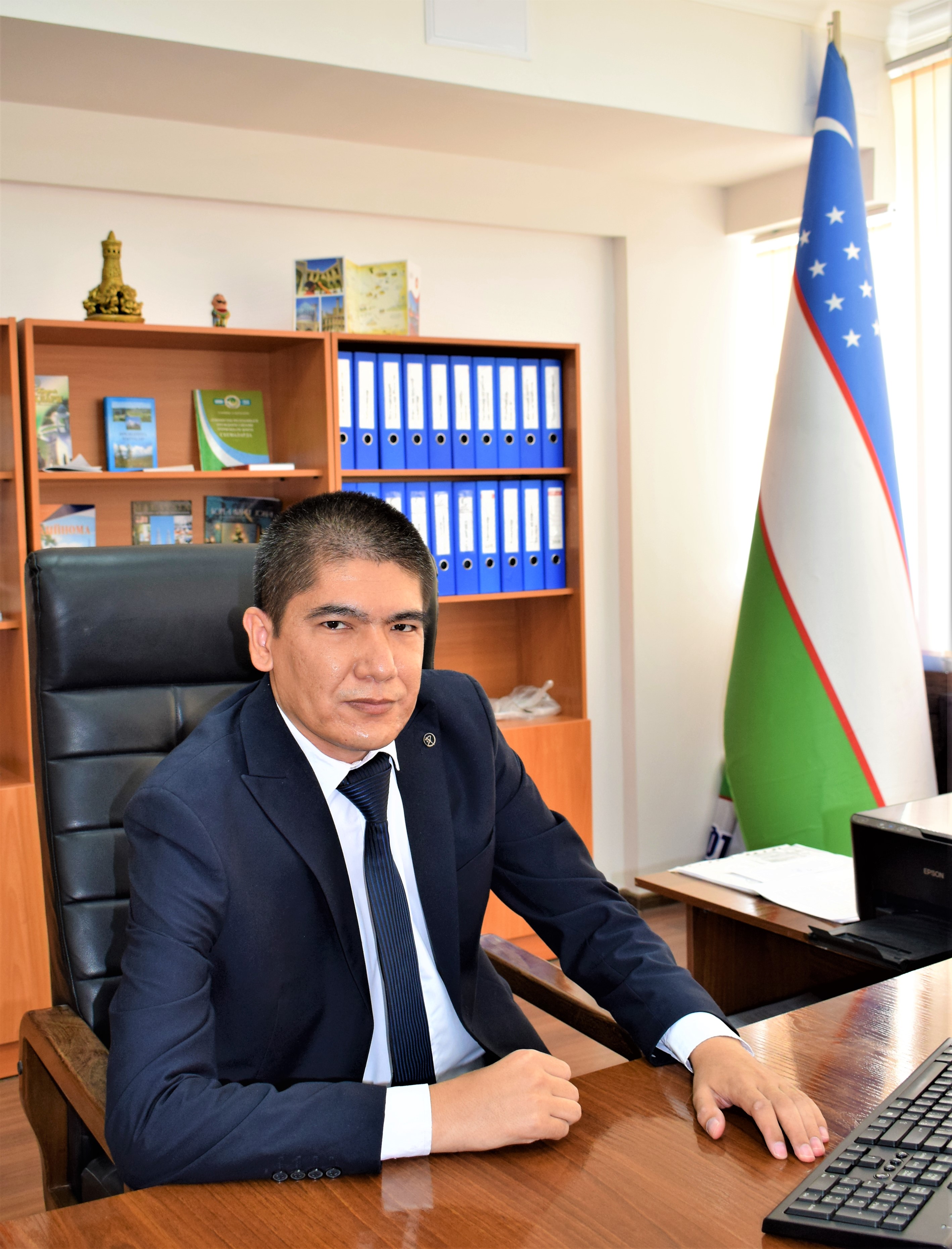 Djabborov Abbos Khoshimovich
Reception days: Every working day (08:30-17:00)
Phone number: +99866-239-12-47, +998979241406
Biography
2005-2009. - Student Samarkand branch of the Tashkent University of Information Technologies
2009-2011. – Teacher, Urgut Medical College
2012-2013. – Methodist of the Personnel Department of Samarkand State University
2013-2017. – Teacher, Academic Lyceum No. 1 under the Samarkand State Medical Institute, head of the control group
2017 – up to now - Head of the Chancellery department of Samarkand State University
The Chancellary is an independent department of the university, which operates in accordance with the charter of the university and reports directly to the Rector of the university.
The department carry out its activities on the current Instruction of the authorities of the university, the instructions of the university administration, Regulations of Higher Education Institutions,
Orders, Decrees of the Ministry of Higher and Secondary Special Education and Laws of the Republic of Uzbekistan.
The responsible persons will be appointed according to the work and tasks depending on the number of employees and the volume of work in the Chancellry. The responsibilities of the staff include: registration of documents sent and received by the university, preparation of draft orders related to execution, orders, financial affairs and business trips, registration of projects and orders, copies of orders to the relevant faculties, departments, distribution to departments, officials, registration of documents related to business trips, envelopes for sending documents from the university, keeping records of postage stamps, proper registration of the issuance of university-specific paper (blank), entering draft orders into computers , duplication of documents on computers and copying machines, storage of original documents and orders related to the basis of orders until they are submitted to the archive, preparation of documents to be stored in the archive for submission in accordance with applicable requirements, and etc.