INFORMATION ABOUT FOREIGN STUDENTS
Opinions of foreign students studying at Samarkand State University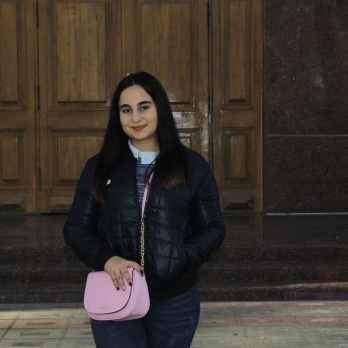 Mamatkulova Luiza
Russian Federation
5230100- Faculty human resources management
I am Mamatkulova Luiza Jamalovna, a 4th year student of the Faculty of Human Resources Management of Samarkand State University named after Sharof Rashidov. I really like my faculty, the teachers are very polite, understanding and conduct all their classes in an interesting way. Our faculty is very active. We participate in all the events that take part in the Olympics and various other competitions. If I talk about my classmates, they are very kind to each other. We are a very friendly group and we express our gratitude to our dean, Mr. Djurakulov Shokhrukh Davronovich, who always helps us in difficult times and never says no to solving any problems. I would like to thank all the teaching staff of our faculty for giving us knowledge. I am very glad that I chose this faculty.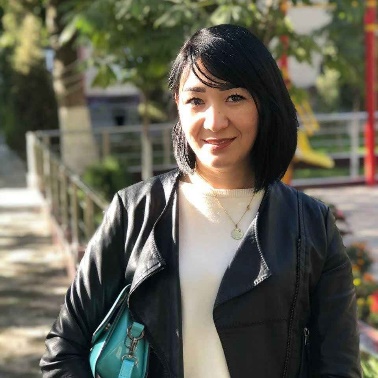 Burxanova Firuza Davronovna
Russian Federation
5230100- Faculty human resources management (part-time forms of education)
My name is Firuza Davronovna. I was born in the Russian Federation. If we talk about Uzbekistan, I think it is a country with all kinds of positive opportunities. Everyone who comes here, like me, wants to continue living here. I especially like the ancient city of Samarkand. I am currently studying at Samarkand State University, I am a second-year student and I am very happy to be studying here. I want to glorify the name of the university in the near future.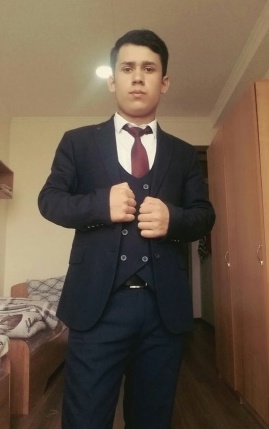 Bafoev Shokirjon
Tojikiston
5101306-Philology (Russian language and literature)
I am Bafoev Shokirjon, a citizen of the Republic of Tajikistan. My vision of Uzbekistan is different, because there have been many similarities between our countries since ancient times. Being here gave me the opportunity not only to excel in studies, but also to get acquainted with the ancient architectural monuments and rich history of Samarkand. Currently, I am a third-year student of the Samarkand State University majoring in "Russian-philology and language teaching". I am very happy to be here.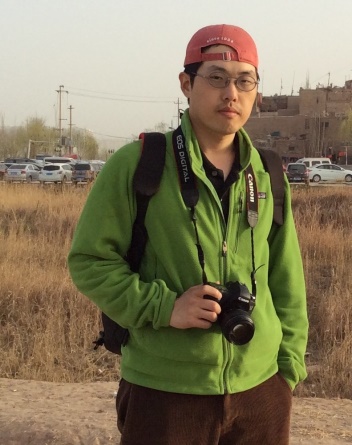 Ho Lim Son
South Korea
10.00.01-Uzbek language, doctoral studies
My name is Ho Lim Son, I am a PhD student from South Korea. I studied photojournalism and history. That is why I am interested in traveling to different historical places around the world.
When I first visited East Turkestan in 2007, I was impressed by its natural beauty and beautiful landscapes. I was especially impressed by the kindness of the people here. After that, I became interested in the culture and history of the Turkic peoples of Eastern Turkestan. I also learned that the Uzbeks and Uighurs belong to the same nation known as the Qarluks
When I first came to Samarkand in 2019, I visited the grave of Mahdumi Azam. He is the ancestor of many saints who spread Islamic teachings and religious knowledge in Western China and Eastern Turkestan. When I traveled to Termiz, Karshi and Bukhara, I realized that Uzbekistan is a real treasure for scientific research in the field of history. I was able to learn the things I learned in one year in Korea in one day in Samarkand.
Of course, there are many highly rated educational institutions out there, but Samarkand State University is a central place with its own environment. It is a valuable destination for the researcher who wants to study the history and culture of Central Asia.
Johanne Richter
Student of Gottengen University, Germany
My name is Johanne Richter, I am 21 years old and I was born in Germany. I came to Samarkand State University to get to know a different culture and learn Russian. The staff at the dorm and the international office always goes to their ends to help me and provides as much help as needed. Living in the dorm is much fun and very interesting, because people from all the world live there together. So you don't only get to know the Uzbek culture, but also many others. We cook together or play sports, it is like a little community. Samarkand is one of the most impressive cities I have ever seen! The architecture, the way of life and the traditions are very different from home, but in a amazing way.
The history of Uzbekistan is very rich. Many different religions and people have lived here together for centuries and influences from all of them can be seen in the clothing, the architecture and in the daily life. I would definitely recommend coming here to study-especially if you are from Europe a stay here will broaden your horizon extremely!