Opinions of foreign students studying at Samarkand State University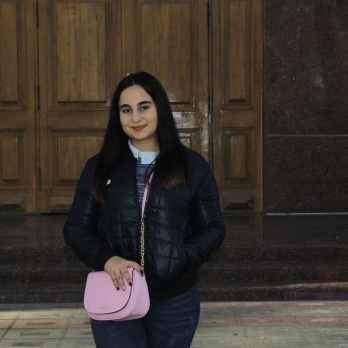 Mamatkulova Luiza
Russian Federation
5230100-Economy (by industries and sectors)
I am Mamatkulova Luiza Jamalovna, 3rd-year student at the Faculty of Economics and Business at Samarkand State University. I really love my faculty, the teachers are very kind, clear and carry out all their lessons in an interesting manner. Our faculty is very active. We take part in all kind of events such participating in Olympiads and various other competitions. If I talk about my classmates, they are very kind to each other. We are a very friendly group, and our special thanks go out to our Dean Mr. Bokhodir Safarov, who always helps us in our time of need and never refuses help in sorting out problems of all kinds. I want to thank all the teaching staff of our faculty for giving us knowledge. I am very happy to have chosen this faculty.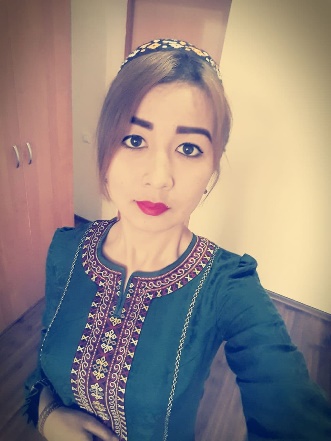 Jumayeva Guncha
Turkmenistan
5120300-History (by country and region)
My name is Aydana Sharipova. I am from the Republic of Turkmenistan. I would like to briefly speak about the Republic of Uzbekistan and the city of Samarkand. This country is very beautiful and has all the possibilities of growth. I am a 3rd-year student in the faculty of History at Samarkand State University. Here, we are taught by qualified professors and teachers. The Uzbek people are very hospitable and I am proud to study in a country like Uzbekistan.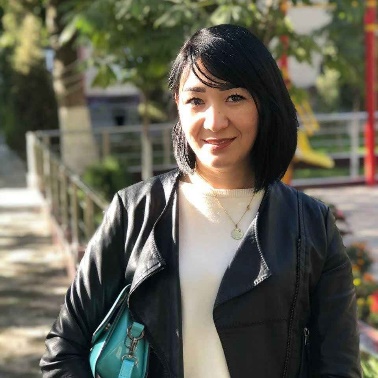 Burxanova Firuza Davronovna
Russian Federation
5230100- Economy (by industries and sectors) external
I am Firuza Davronovna. I was born in the Russian Federation. If we talk about Uzbekistan, I think it is a country with all types of positive possibilities. Anyone who comes here would love to continue living here, just as me. I especially like the ancient city of Samarkand. I am currently studying at the Samarkand State University. I'm in my first year, and I am very happy here. If possible, I would like to further glorify the name of the university in the near future.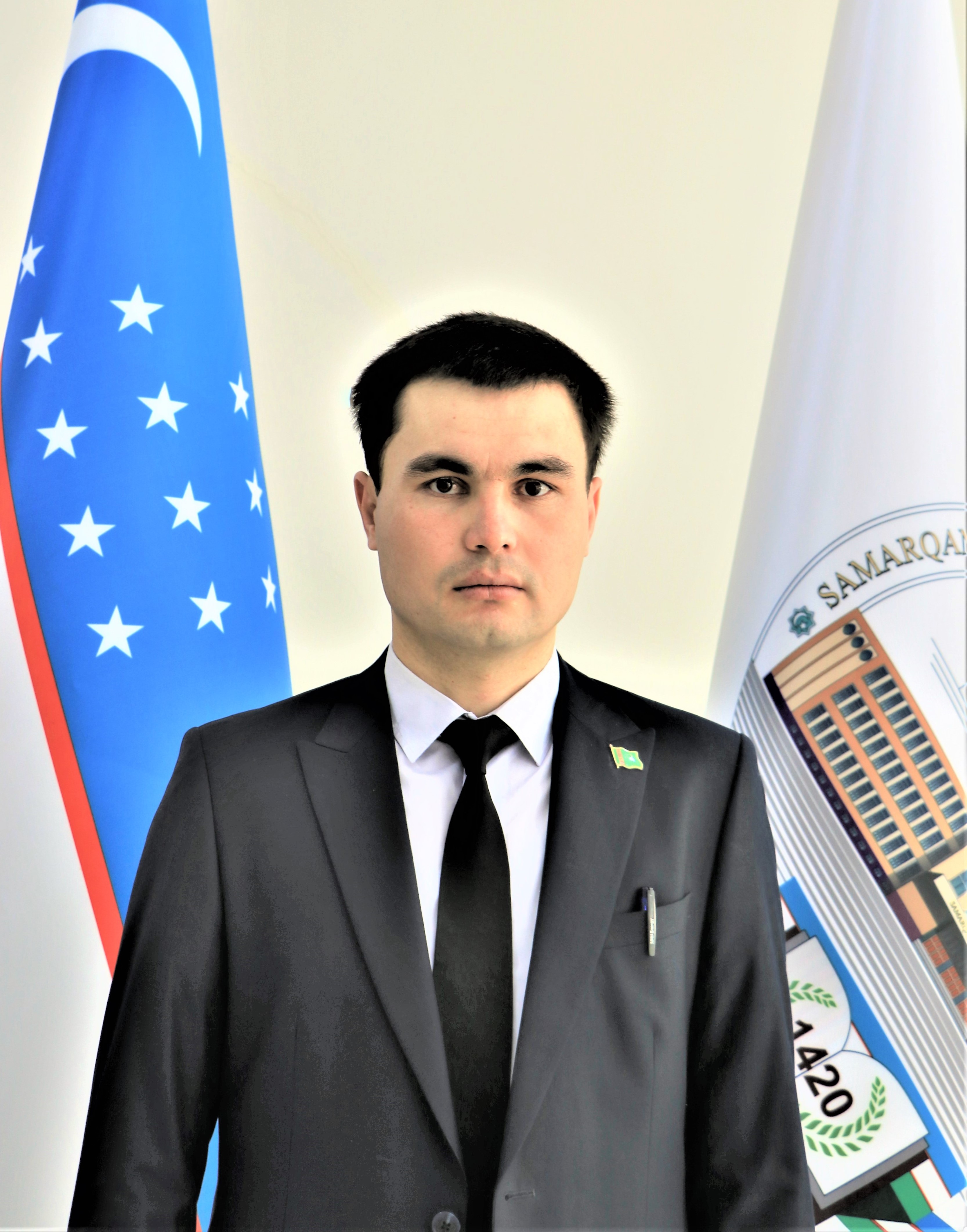 Kadyrov Deryaguly
Turkmenistan
5112000-Physical Culture
I am Kadyrov Daryaguly, a citizen of Turkmenistan. I am a 4- year student of Physical culture. Our university is one of the most beautiful universities in the world for me. After classes, an evening walk around the boulevard makes me feel like I'm in my own country. My specialization is in physical education, we have a lot of activities, mostly in big and comfortable gyms. With the help of qualified teachers, we as a friendly team never feel tired while strengthening ourselves. I am proud to be a student at the Samarkand State University.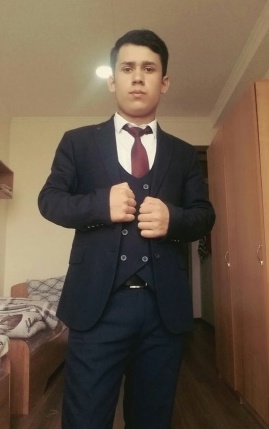 Bafoev Shokirjon
Tojikiston
5101306-Filologiya (rustili va adabiyoti)
I am Bafoev Shokirjon, a citizen of the Republic of Tajikistan. My perception of Uzbekistan is different, because since ancient times there have been many similarities between our countries. Being here has given me the opportunity not only to excel in education, but also to get acquainted with the architectural monuments and rich history of the ancient city of Samarkand. Currently, I am a 2nd year student at the Samarkand State University, majoring in Russian Philology and Language Teaching. I am very happy to be here.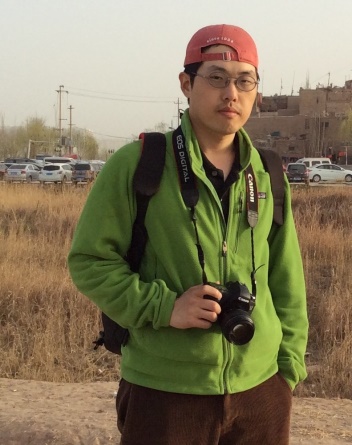 Ho Lim Son
South Korea
10.00.01-Uzbek language, doctoral studies
I am Ho Lim Son, a South Korean doctoral student. I have studied photo-journalism and history. Due to this I have a strong desire to travel to different historical places all over the world.
When I first visited East Turkestan in 2007, I was impressed by its natural beauty and by its beautiful landscapes. I was especially impressed by the kindness of the people. After that, I became interested in the culture and history of the Turkic peoples of East Turkestan. I have also learnt that Uzbeks and Uighurs belong to the same ethnic group known as the Karluks.
When I first came to Samarkand in 2019, I had visited the grave of Mahdumi Azam. He is the ancestor of many saints who had spread Islamic teachings and religious knowledge in Western China and Eastern Turkestan. During my travels to Termez, Karshi and Bukhara, I realized that Uzbekistan is a real treasure-house for scientific research in the field of history. I learned more in a day in Samarkand than in a year in Korea.
Of course, there are many highly rated universities there, however, Samarkand State University is also a central place to study due to its excellent environment. It is a precious island for a researcher who would like to study the history and culture of Central Asia.
Therefore, during the first year of my doctoral studies, I plan to study thoroughly the Chighatay language based on the Persian-Arabic script, as well as the Persian language. This would enable me to analyze the interrelated aspects of these two languages. I want to implement these plans with the help of teachers and professors at the Samarkand State University.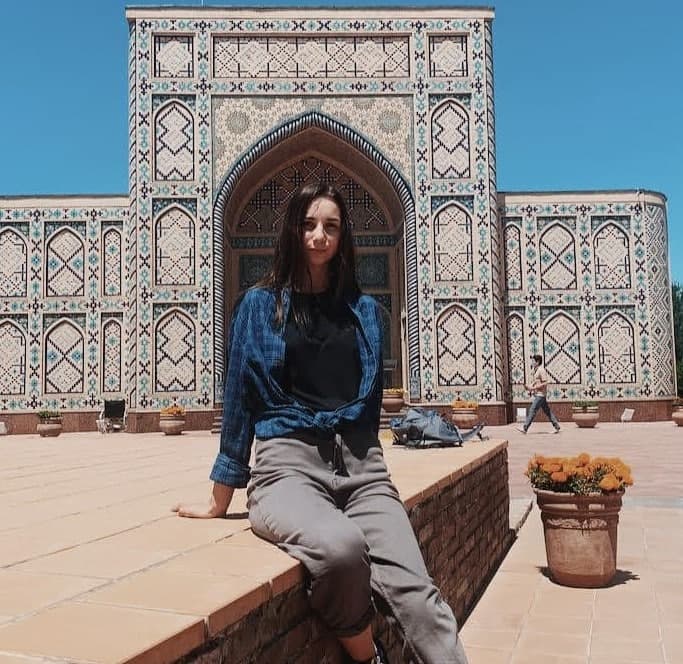 Ina Ciobanu
Oradea University,
Romania
5230100- Economics (according to branches and sectors)
I am a student from Romania, came to Uzbekistan under the Erasmus + Credit Mobility program starting from May 10, 2021 for 2 months.
Erasmus+ Credit mobility program managed to open new horizons for me. Thanks to this, I opened Asia from a new side. Samarkand is the base of culture of Uzbekistan, every week it opens from a new perspective. Every time it impresses me with a new tourist destination or residents who are very kind and attentive.
This program also gives me the opportunity to try a new curriculum that is different from the Romanian one. It allows me to learn a new professional structure and shape me as a good specialist in the field of tourism. The university employs staff who are actively involved in the life of students, helping me to more easily adapt to a new culture and a new way of life. Knowledge of different languages ​​on the part of the teachers allowed the language barrier between us to disappear. Another strong point of this University.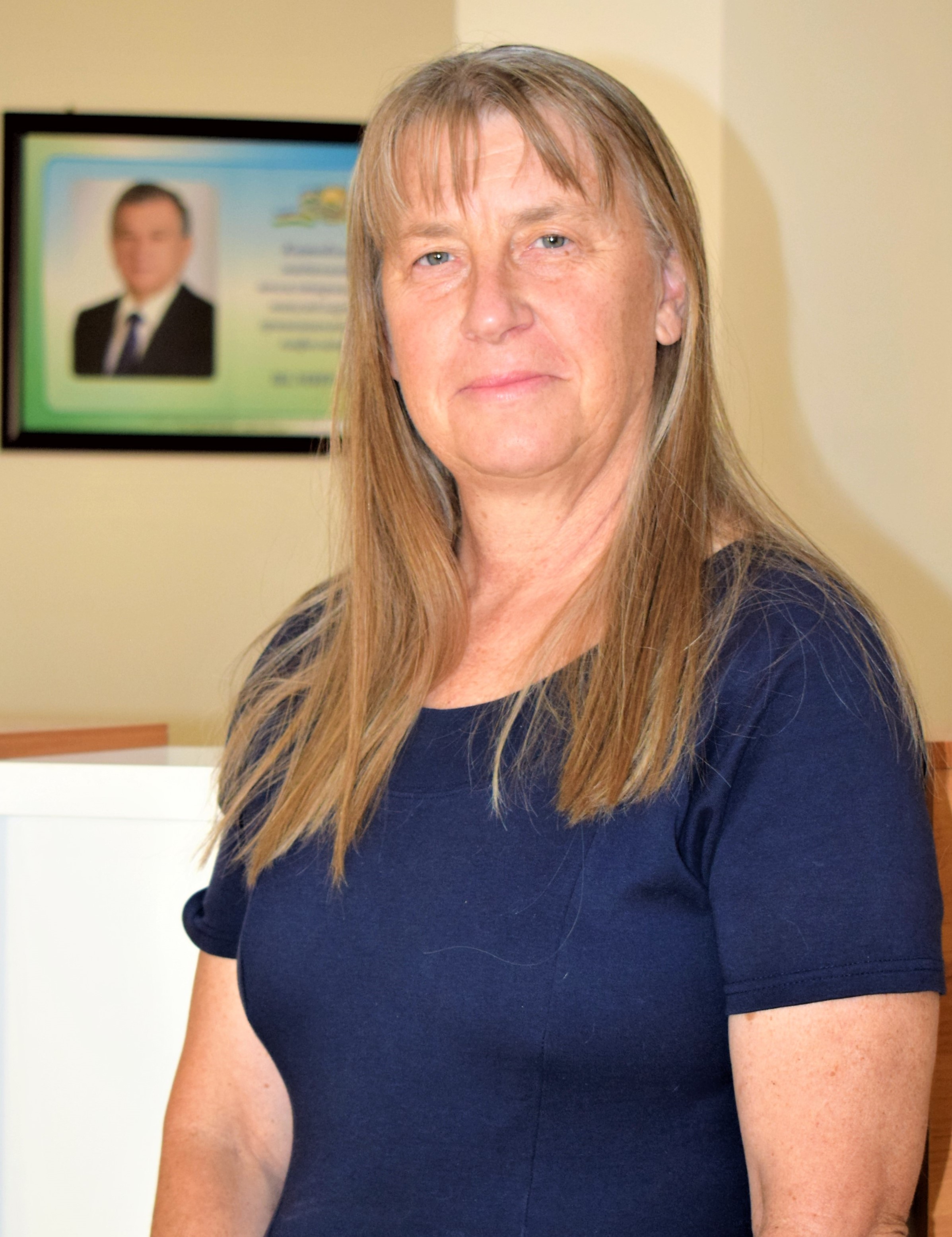 Anne Hedrich
An emerita faculty librarian
Utah State University in Logan, U.S.A
My name is Anne Hedrich. I am an emerita faculty librarian at Utah State University in Logan, Utah, U.S.A. I am working at Samarkand State University as a Fulbright Scholar for 5 months to exchange information about academic library practice and service in the two universities. I will also instruct science students about finding and using information and scientific literature in the research process. As a native English speaker, I am serving as advisor in the Office of International Cooperation.
I have been interested in Central Asia for many years, and my interest grew as I prepared for my time at Samarkand State University. I am finding the university to be an impressive blend of proud tradition and history, and an eagerness to embrace new technology and an expansion of perspective. This formula provides a rich education that contributes to the improvement of the lives of people in the country and around the world. Samarkand State University is a gracious host which excels at making international guests feel at home, and the city of Samarkand is fascinating, with its stunning historical treasures and beautiful green spaces, and something interesting waiting around every corner. I am enjoying my time in Uzbekistan immensely and am honored to be a part of this great university's 600 year history!