Director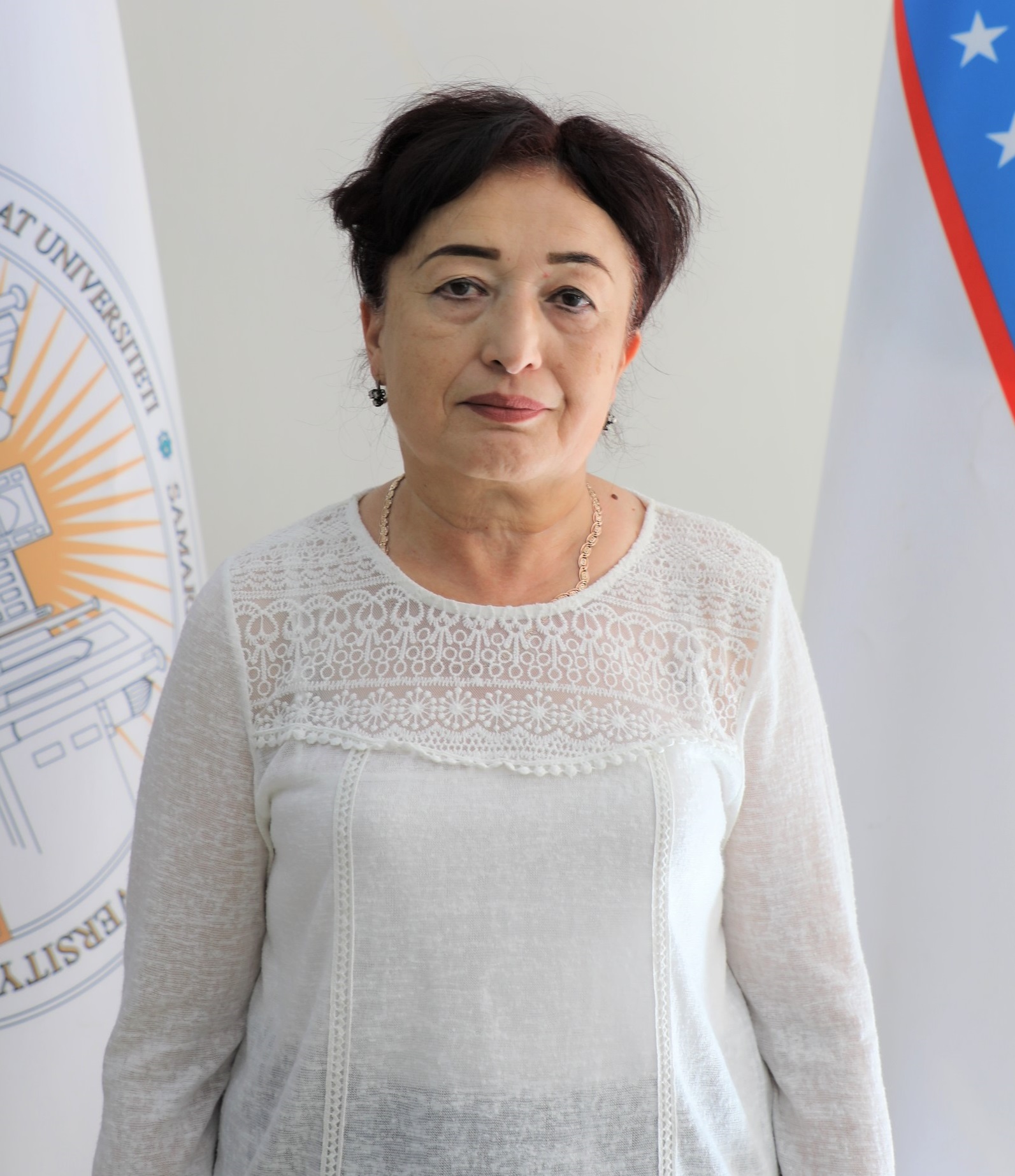 Muxamadiyeva Oliya Urunovna
Reception days: Monday-Friday (8:00-16:00), Saturday (8:00 - 14:00)
Phone number: +99866 239-11-51
Email:
Biography
SHe was born on May 9, 1959 in Samarkand.
In 1976 she graduated from 45 secondary schools in Samarkand.
In 1981-1987 she graduated from Samarkand State University, Faculty of Russian Philology.
In 1981 he joined the fundamental library of Samarkand State University as a librarian.
2013-2021 she worked as Deputy Director of the Scientific Information and Resource Center of Samarkand State University.
Since August 2021, she has been working as the Director of the Scientific Information and Resource Center of Samarkand State University.
The fundamental library of the Samatkand State University was founded in 1927. In connection with the Decree of the President of the Republic of Uzbekistan "On the organization of information and library provision of population of the Republik" dated June 20, 2206, the Scientific library was renamed into the Scientific Information Resource Center (SIRC) of the Samarkand state University. All the activity and system of SIRC has changed.
Currently there are 5 departaments:
Departament of Scientific-methodical and reference – information (peripdicals);

Departament of acquisition, cataloging and systematization of information library resources;

The Information Resources Departament of the Information Library (taking into account the maintenance of season tickets reading rooms and book strorage);

Departament of electronic information resources;

Departament of work with foreign recources of the information library.
At SIRC there are four branches: SIRC-1 (Library at the Fakulty of Pysics ), SIRC-2 (Library at the Fakulty of Professional Education).
The total fund of the SIRC of SSU is 2698392 copies. Of them, scientific – 905215 copies, textbooks - 435397 copies, studt aids – 624435 copies, art - 127747 copies, foreign literature -92431 copies and other literature - 207437 copies.
SIRC and its branches have 16079 users. Of them: 14307-students, 956-professors and teachers and 816-other users.
With SIRC and its branches there are 6 reading rooms with 466 seats. The central hall of the Scientific Research Center and two reading rooms at student hostels work in 2 shifts from 8:00 to 20:00 hours.