The memory of the famous scientist, writer and poet Abdumannop Egamberdiev is honored...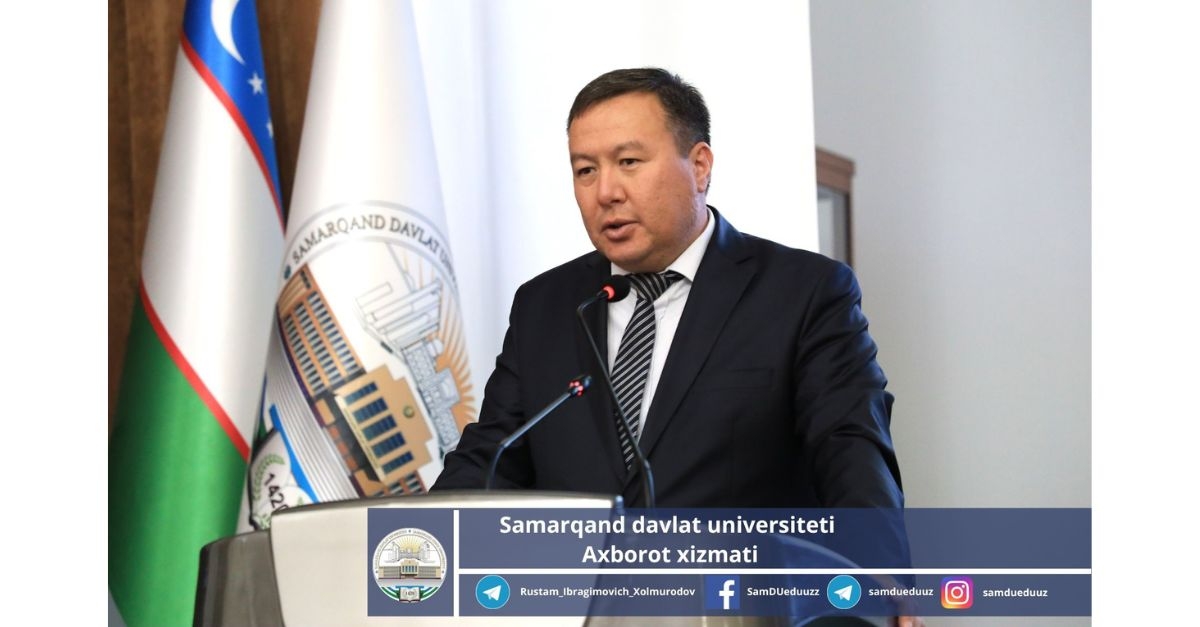 A spiritual and educational conference on the topic "Bul yurak dogindadur" was held at Samarkand State University. This event was dedicated to the 95th anniversary of the birth of the writer and poet, Doctor of Economics, Professor Abdumannop Egamberdiev. The ceremony was opened by Rustam Yuldashev, first vice-rector for youth affairs and spiritual and educational work of Samarkand State University.
The conference was attended by Doctor of Philological Sciences Usmon Kobilov with reports "The Happiness of Knowledge of Science and Creativity", Associate Professor Sobirzhon Tokhirov with the report "Aruz Poetry", Head of the Department of Uzbek Language and Literature of Bukhari State University Khusniddin Eshonkulov with the report "Aruzian Poems of Abdumannop Egamberdi".
"The life path of the famous scientist, skilled writer and poet Abdumannop Egamberdiev, his services to science and creativity, and enlightenment of the nation are worthy of attention," says SamSU Associate Professor Usmon Kobilov. - The scientist's activities left an indelible mark on the cultural history of our country, even if we consider it on a global scale. He went down in history as a statesman, a devotee of science, a skilled teacher, and a master of artistic creativity. It is known that in the development of fiction, not only industry representatives play an important role, but also the experience of people working in various fields. This experience is a phenomenon that can be observed both in world literature and in national literature, and sometimes such figures and the works created determine the direction of the literary process. There are many such people in the history of Uzbek science and literature. One of them is the scientist and creator Abdumannop Egamberdi, who showed a love for artistic creativity and poetry even before he took a step towards fame along with science...
The son of Abdumannop Egamberdiev, director of the Institute of Astronomy, academician Shukhrat Egamberdiev also took part in the conference and shared memories of his father.
At the end of the event, everyone was pleased with the performances of the creative circle "Shalol" of the Faculty of Philology and the theater group "Followers of Behbudi".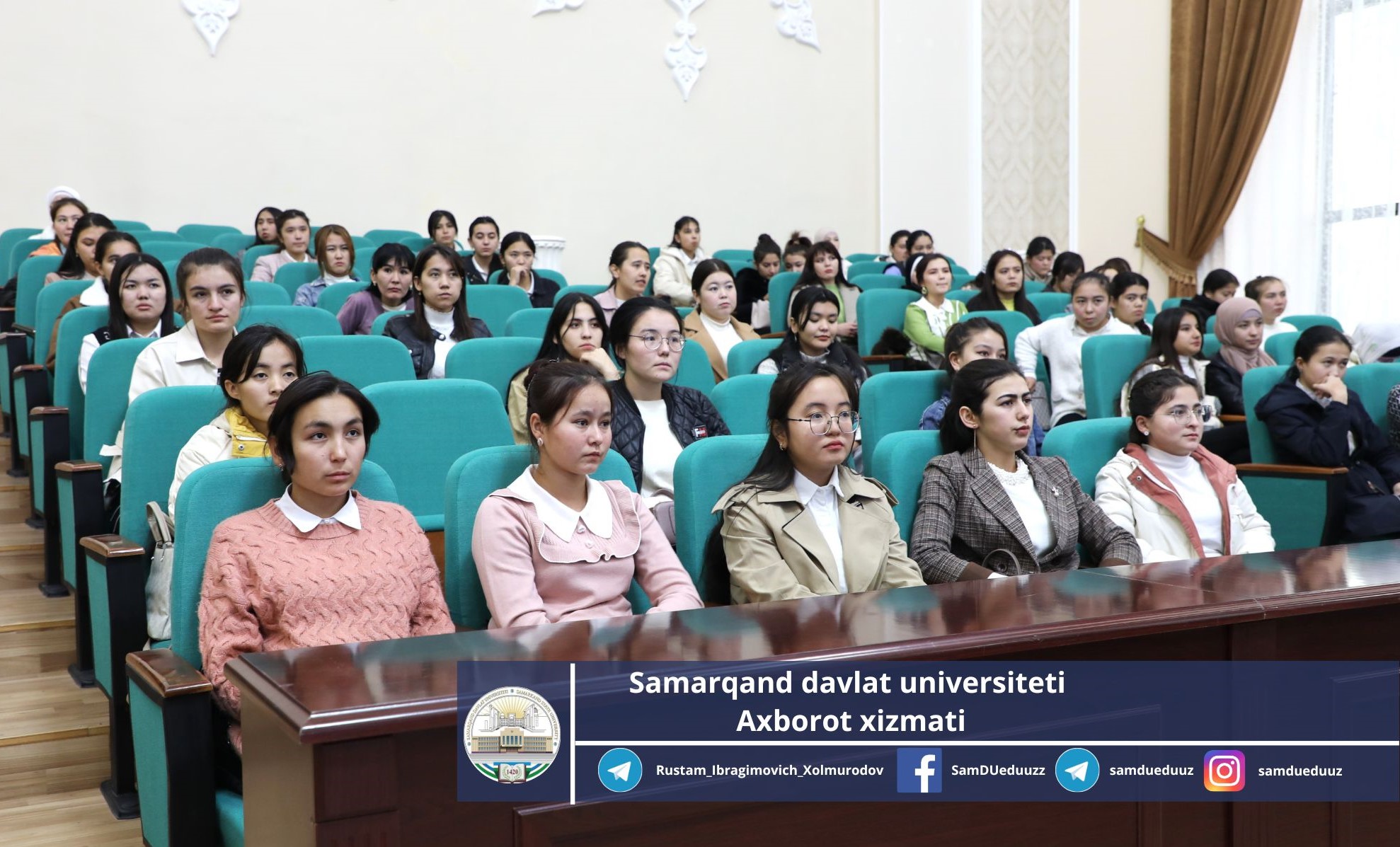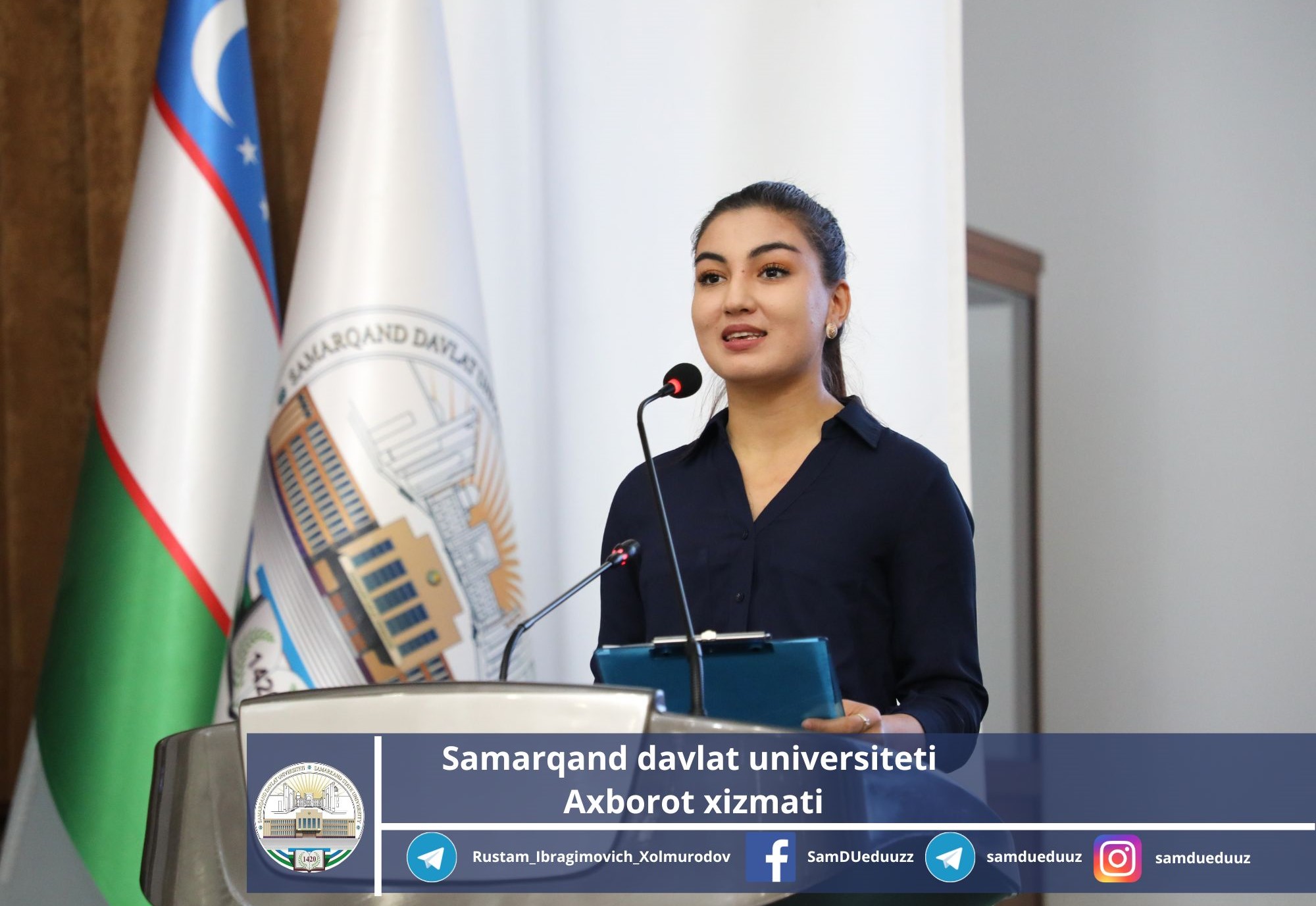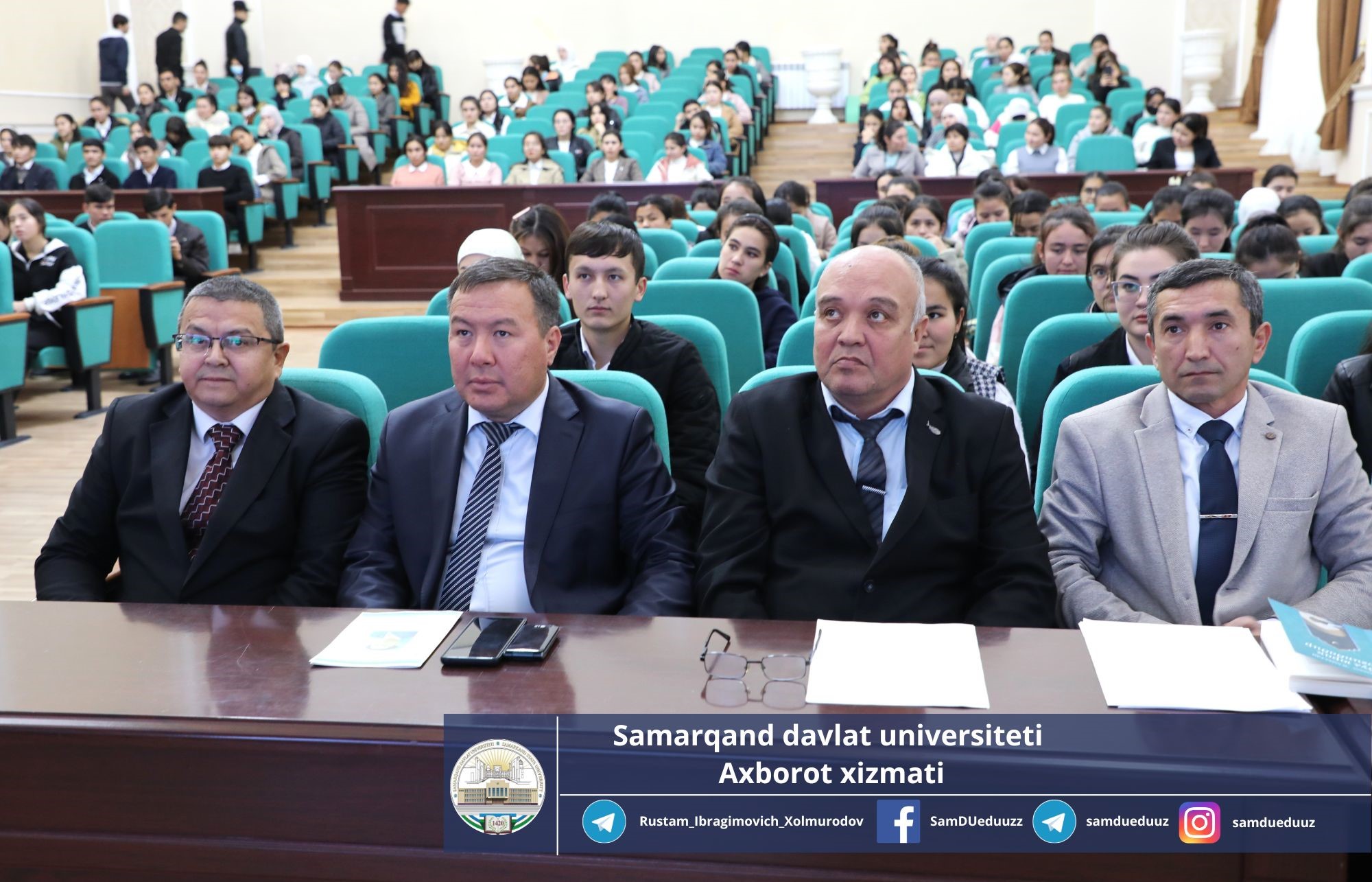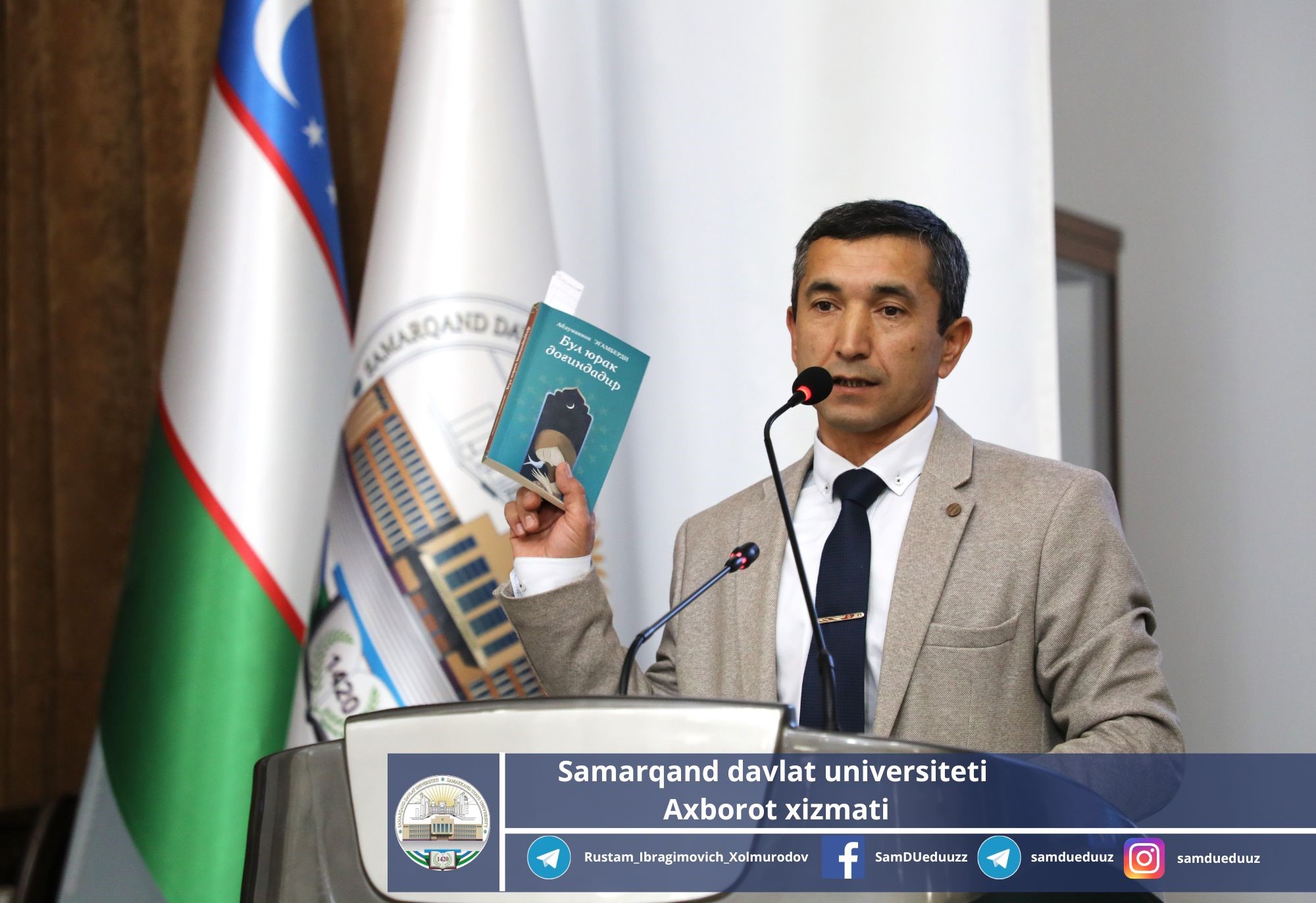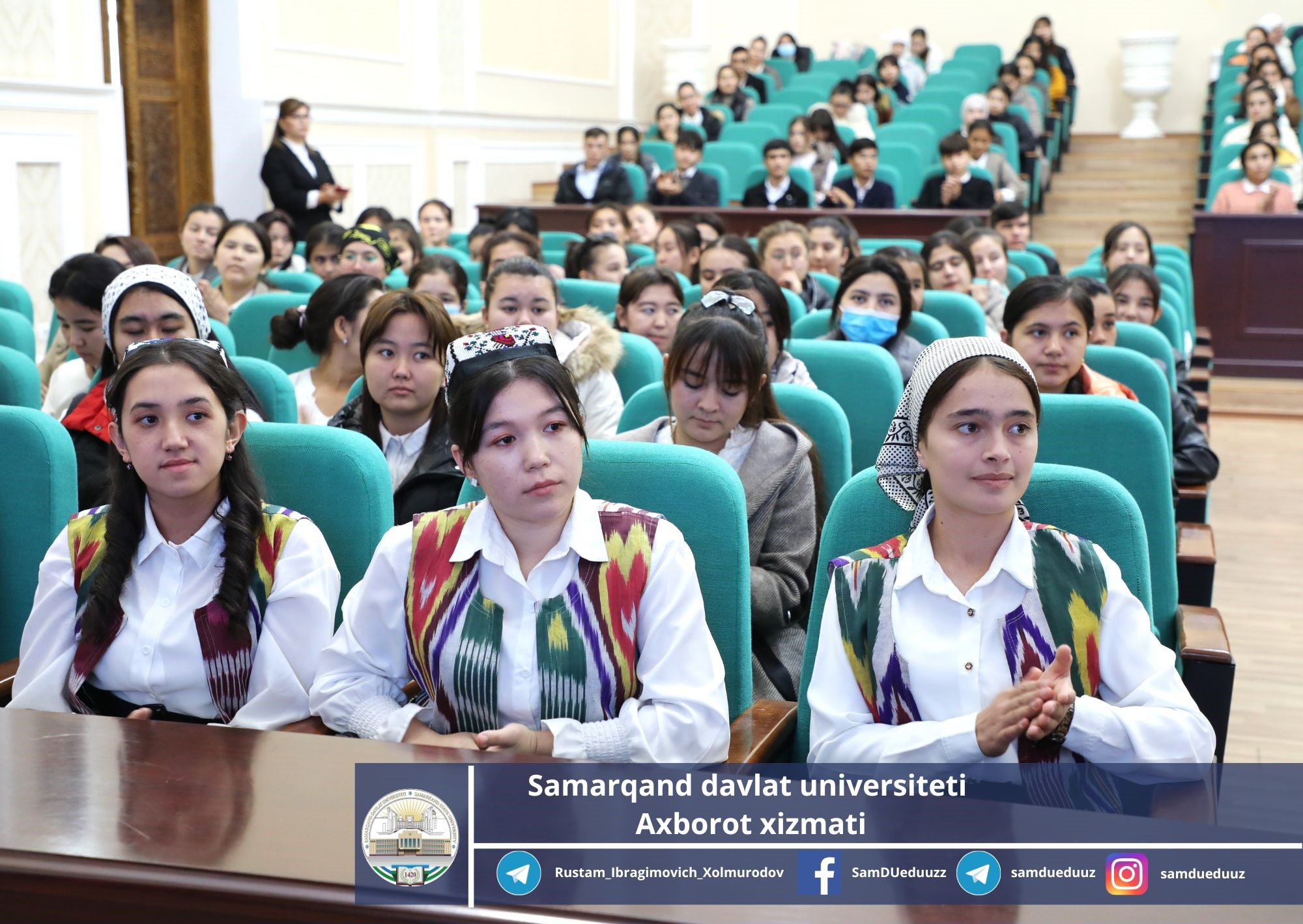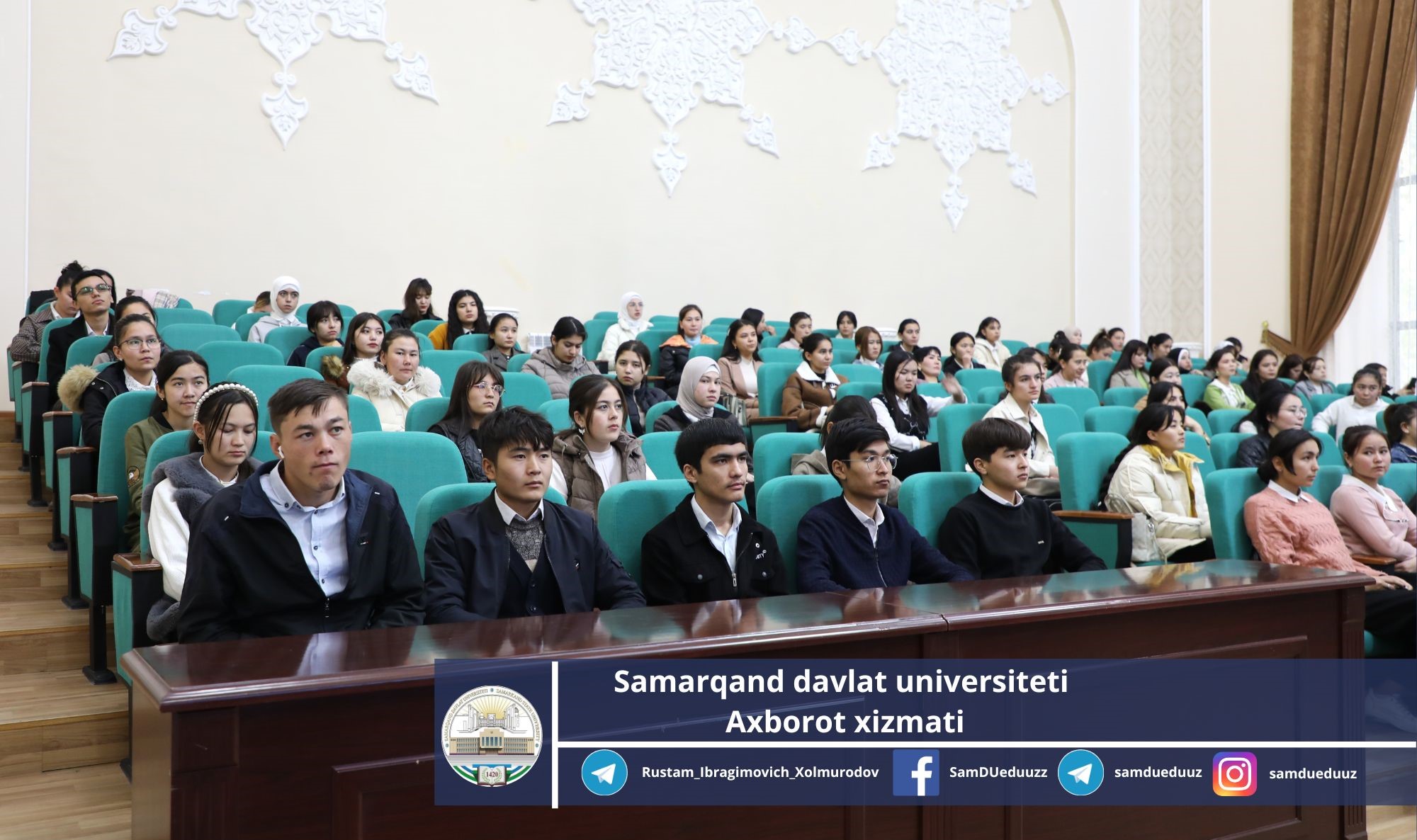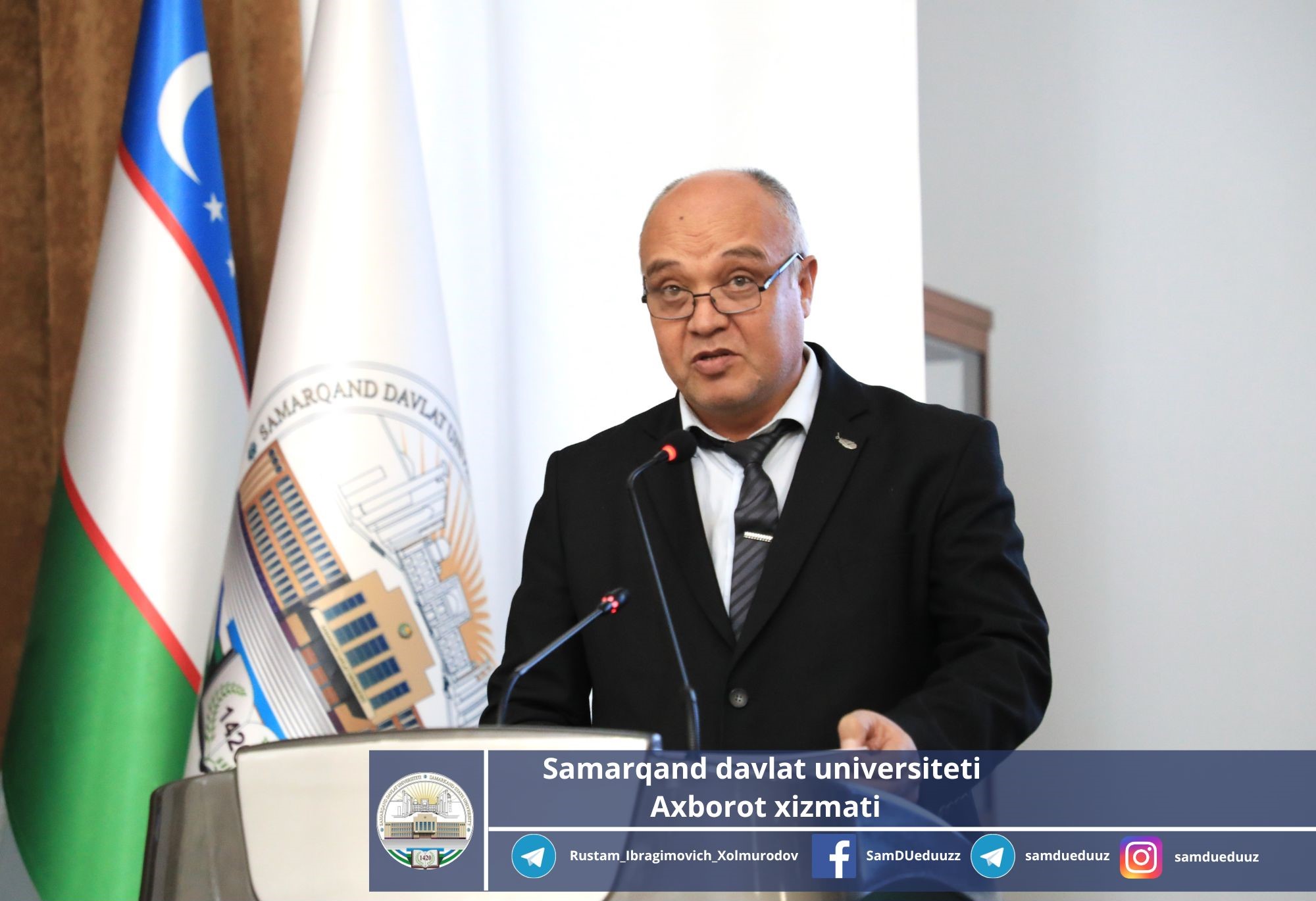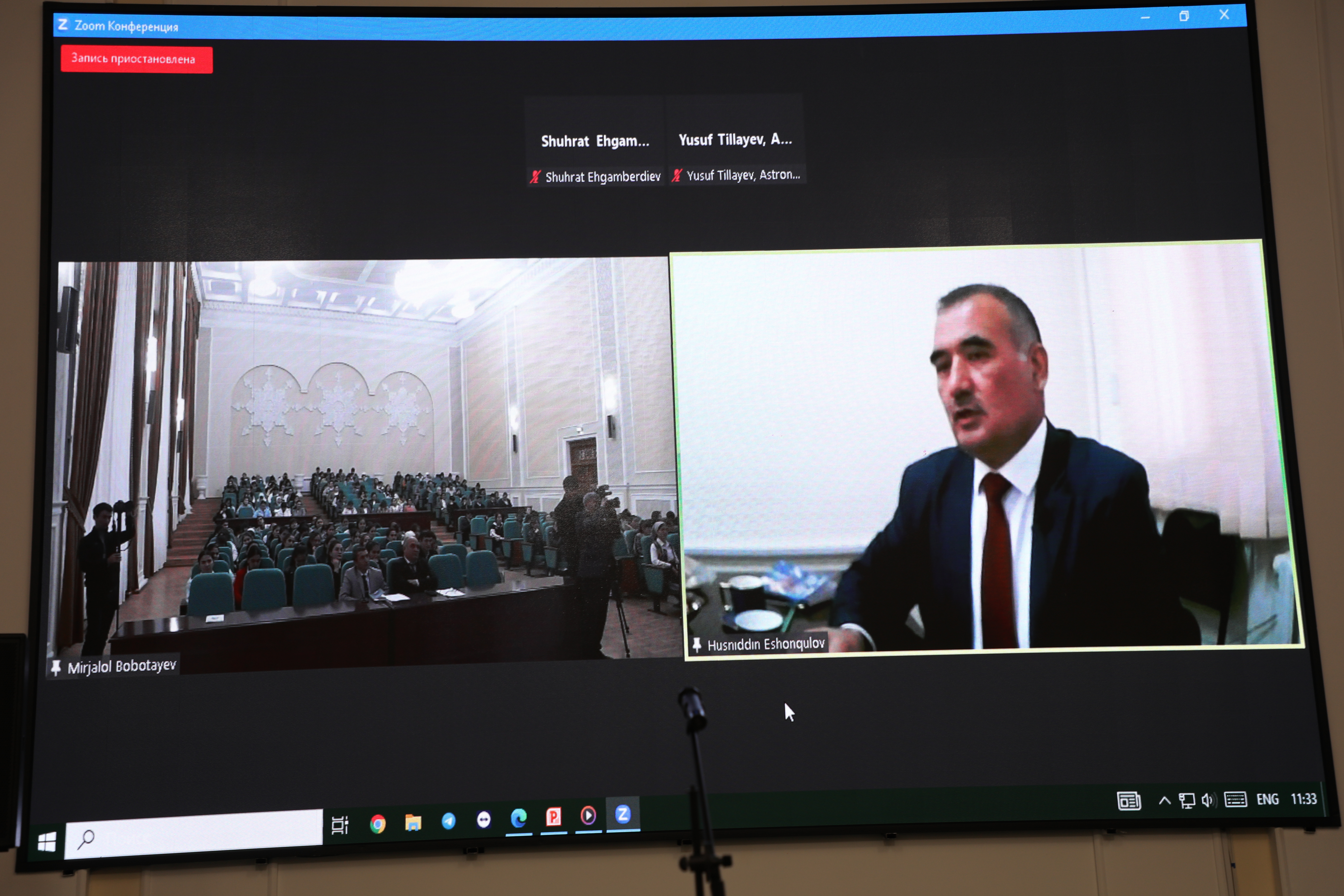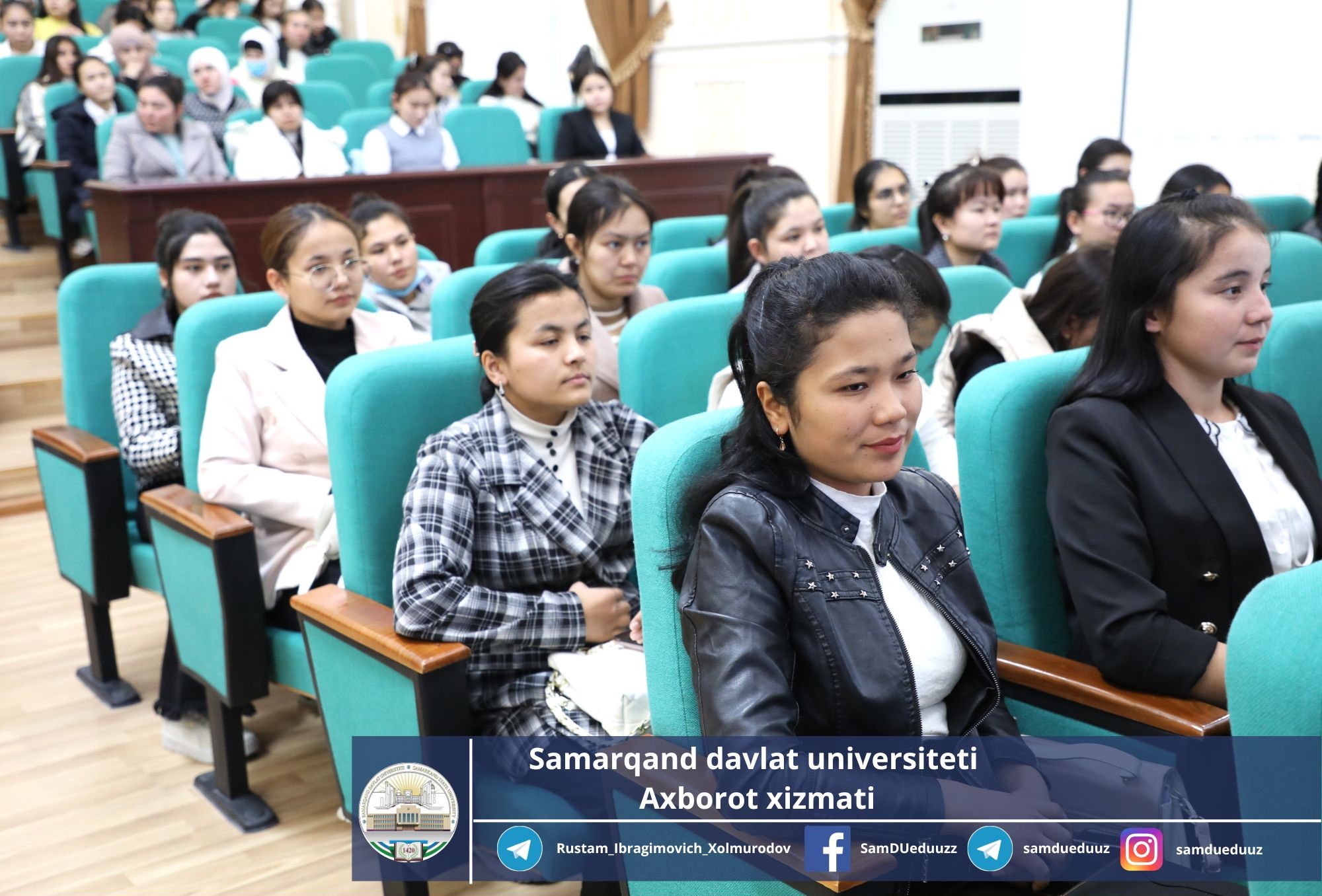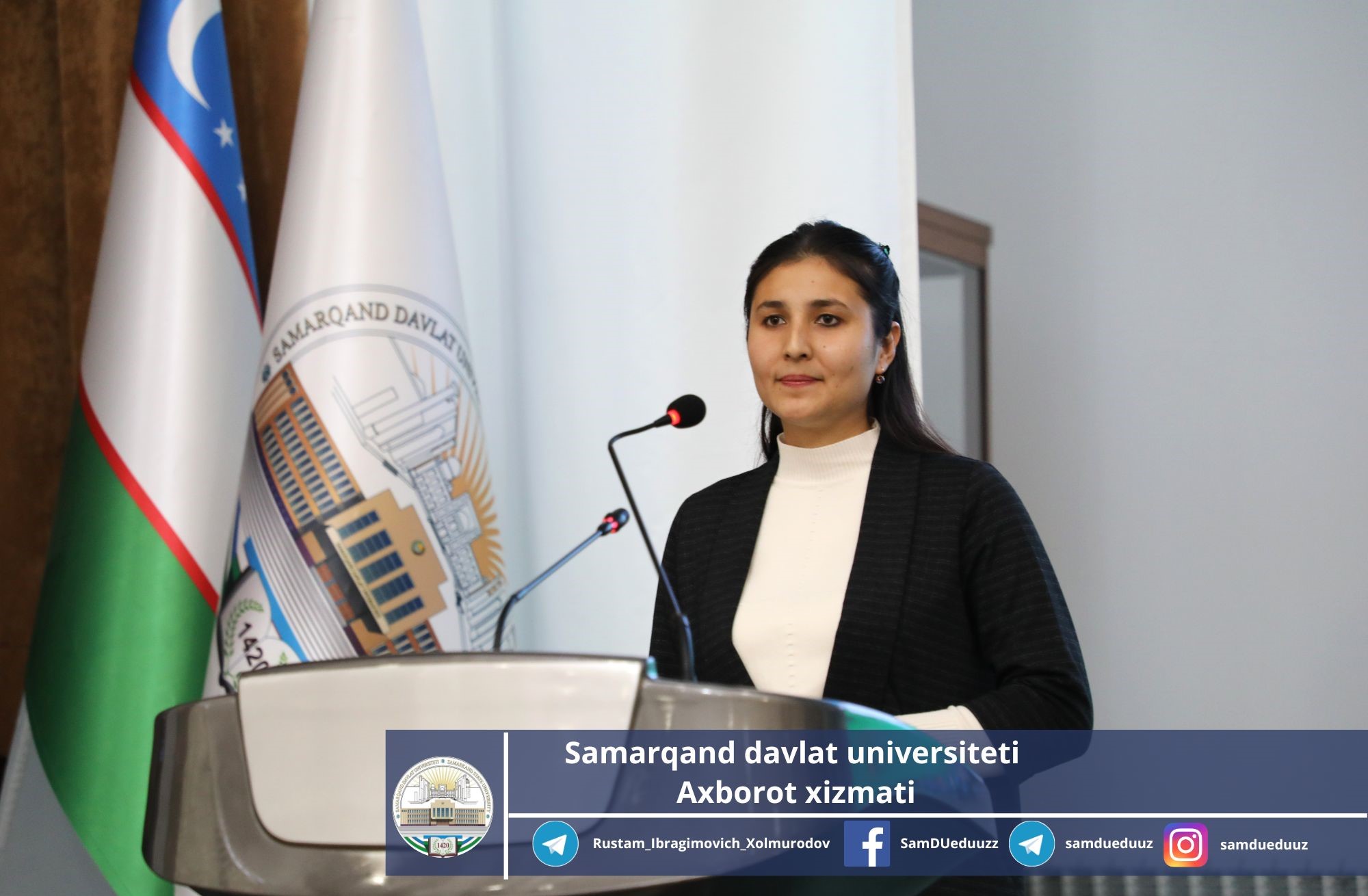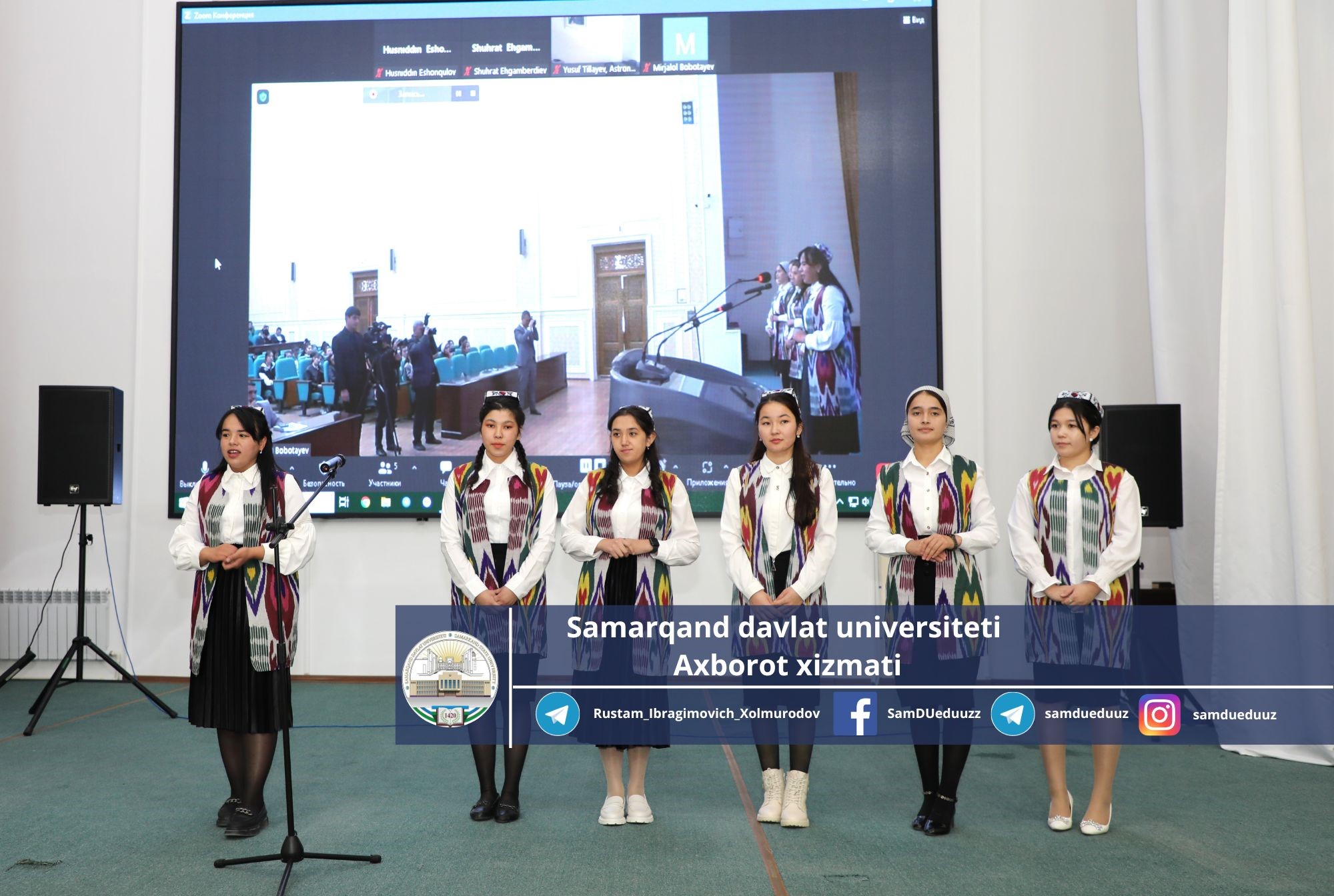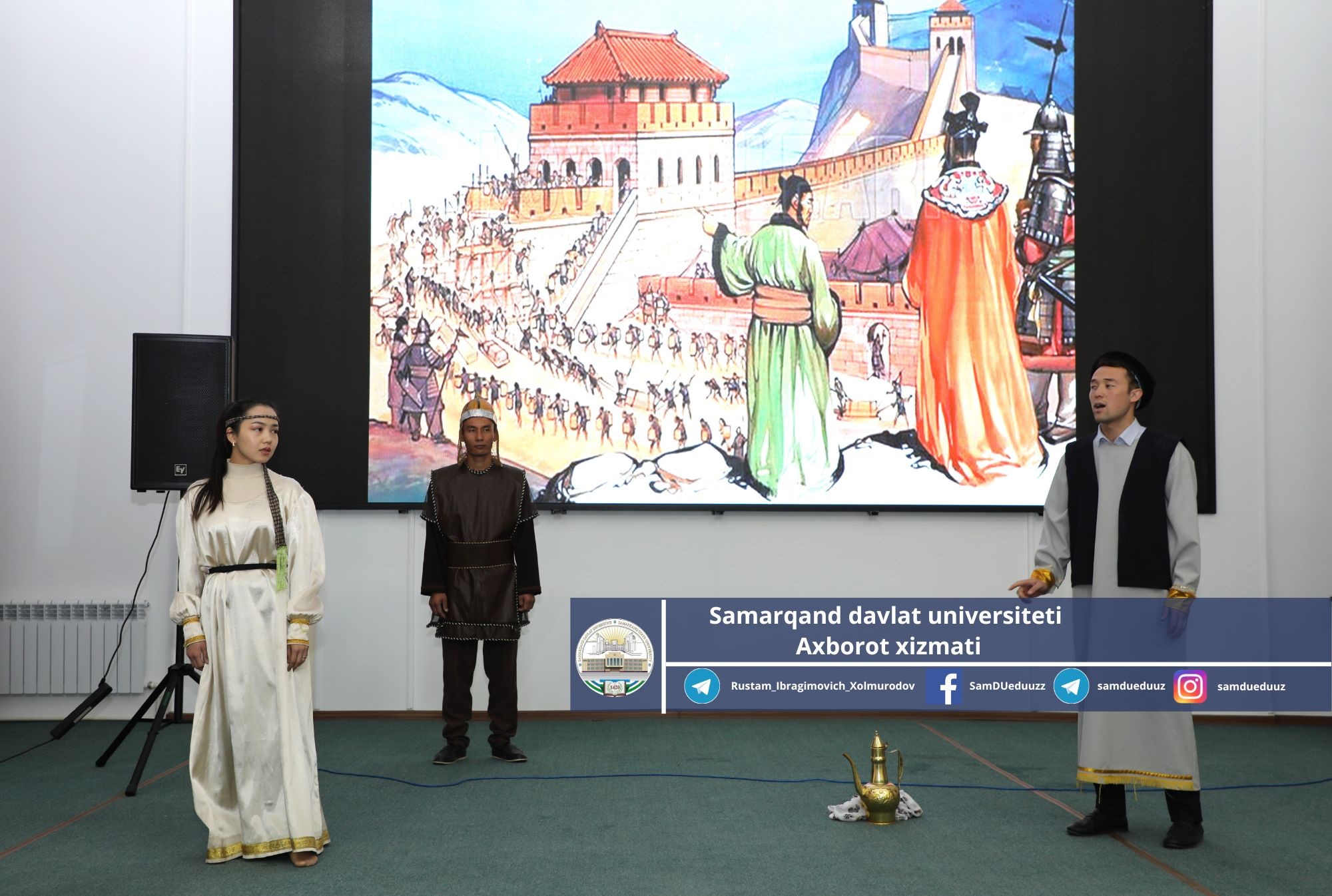 Information service of Samarkand State University.
Photos were taken by Shavkat Akramov.