Study Guide: "Key Issues in Teaching and Learning ESP"...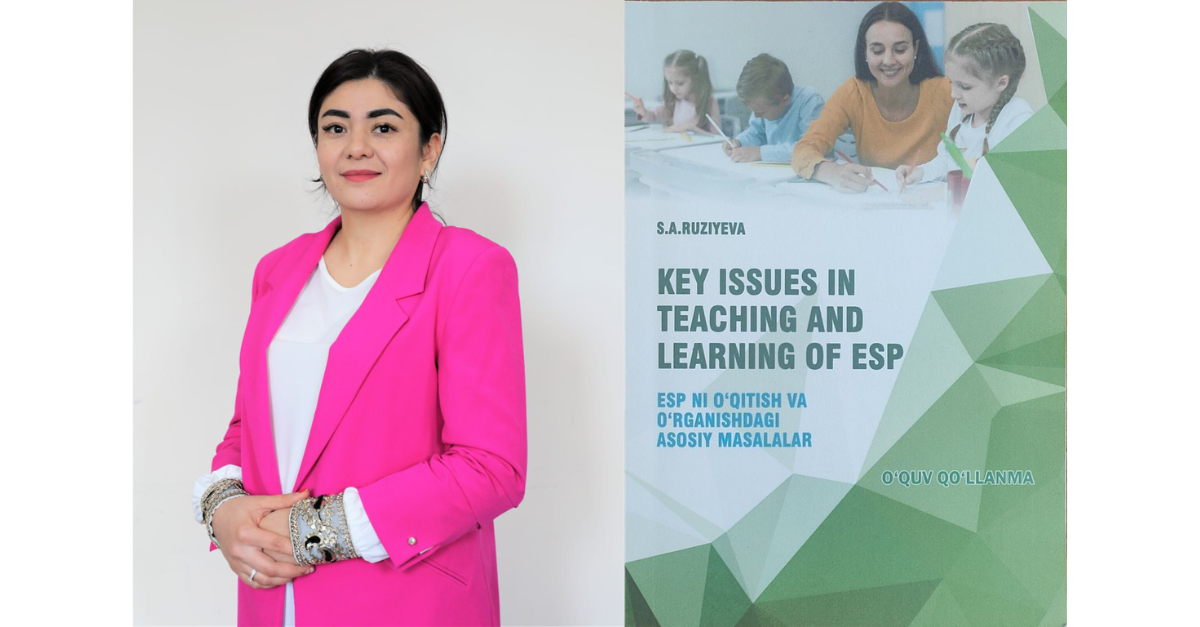 A textbook "Basic Issues in Teaching and Learning ESP" by Sitora Ruzieva, Associate Professor of the Department of English at Samarkand State University, has been published in English.
This textbook includes lectures and practical classes in the field of English for students of the Faculty of Philology of Samarkand State University in foreign language and literature, English philology. The purpose of the textbook is to teach students to formulate solid topics in the professional field and develop their communication skills. In particular, for the correct analysis of the foreign language being studied, improving one's knowledge and ensuring the opportunity to freely use the acquired knowledge and skills in professional and scientific activities, conducting scientific research in a foreign language and developing one's professional skills.
This manual is intended for students and undergraduates studying foreign languages and literature, English philology in higher educational institutions.
Information service of
Samarkand State University.