Cooperation between Samarkand State University and Nagoya University continues...
Samarkand State University was visited by a delegation led by the head of the department of international cooperation at Nagoya University of Japan, Toshiyuki Yamada. Vice-Rector for International Cooperation of SamSU Akmal Akhatov met with the guests.
During the visit, the exchange of students, researchers and professors was discussed. The issues of training SamSU research students in doctoral studies at Nagoya University and defending dissertations in Japan were also discussed.
During the cooperation, an exchange of views took place on solving pasture problems, conducting scientific research in the field of chemistry, physics, nuclear physics, and technology. In addition, it was decided to create a "Japanese Garden" in the "Botanical Garden" of Samarkand State University.
- This is my first visit to Samarkand. It's a wonderful city, I really liked it," says Yamada Toshiyuki. - A good scientific environment has been created at Samarkand State University. The university campuses are also very beautiful. I believe that our cooperation will be effective. I am glad that your university has a center for Japanese language and culture and that Japanese students study there. The visit of Nobel laureate Aziz Sanjar to SamSU is a very big event. We were very impressed that the laboratory was created in his name...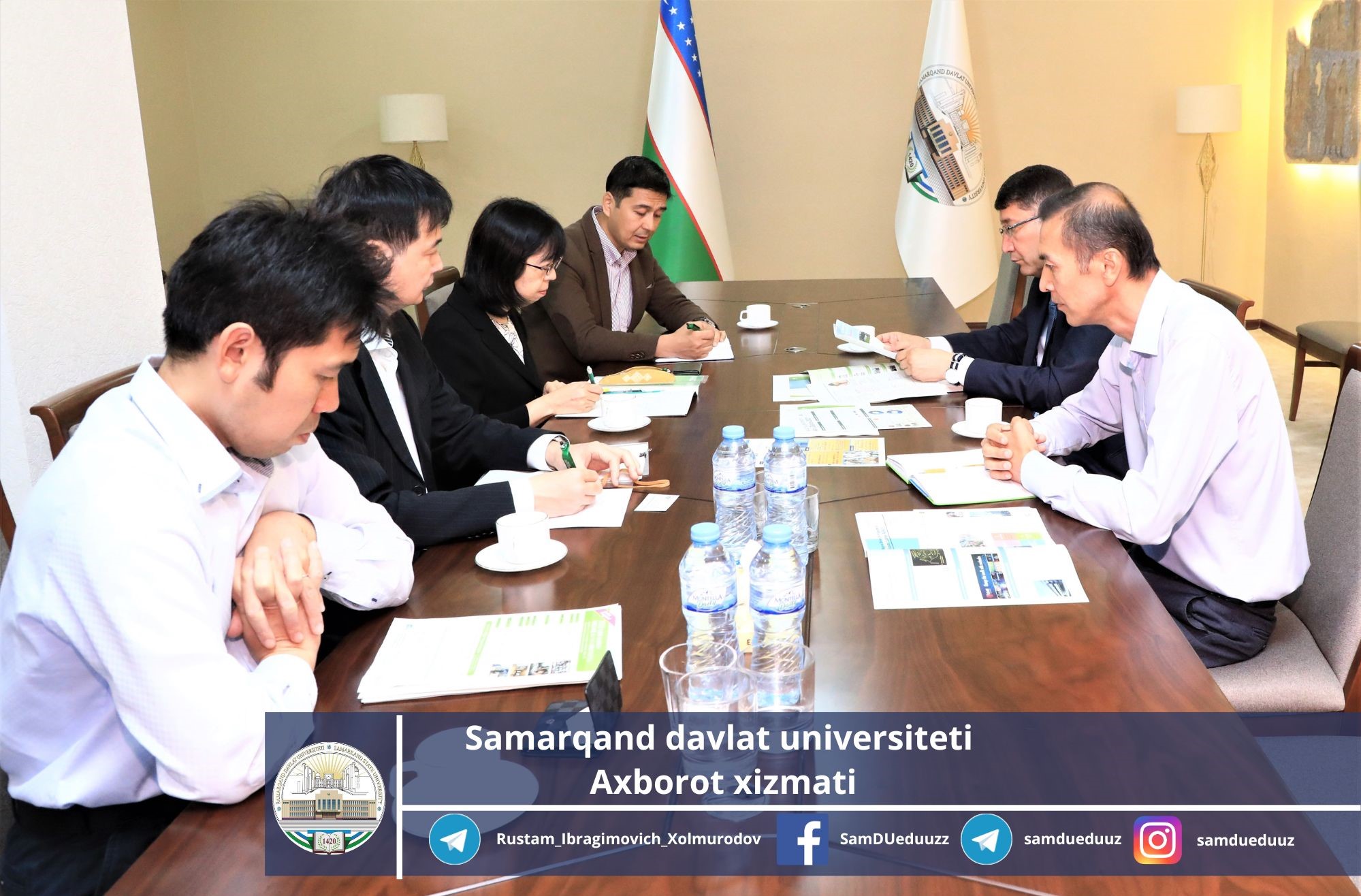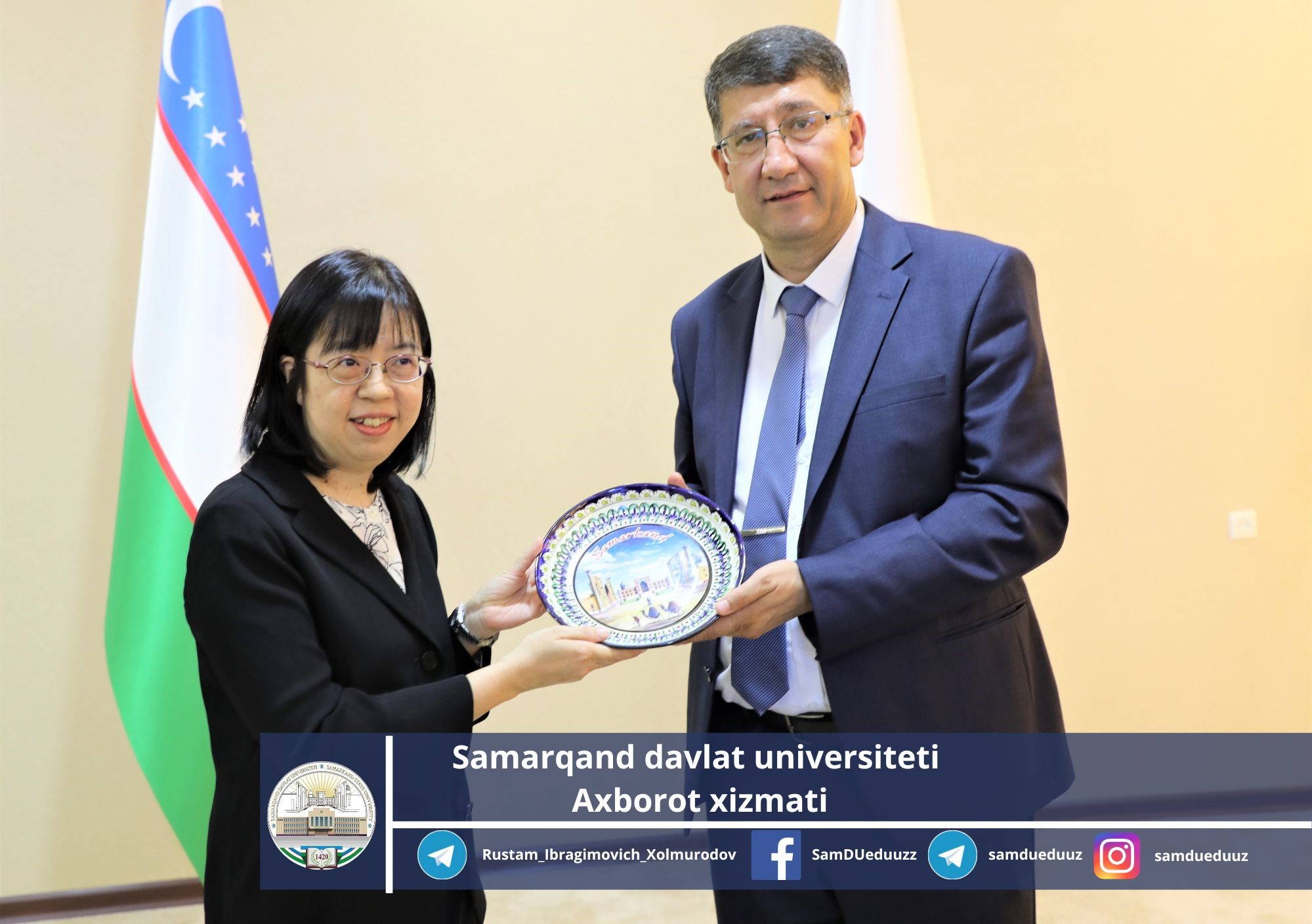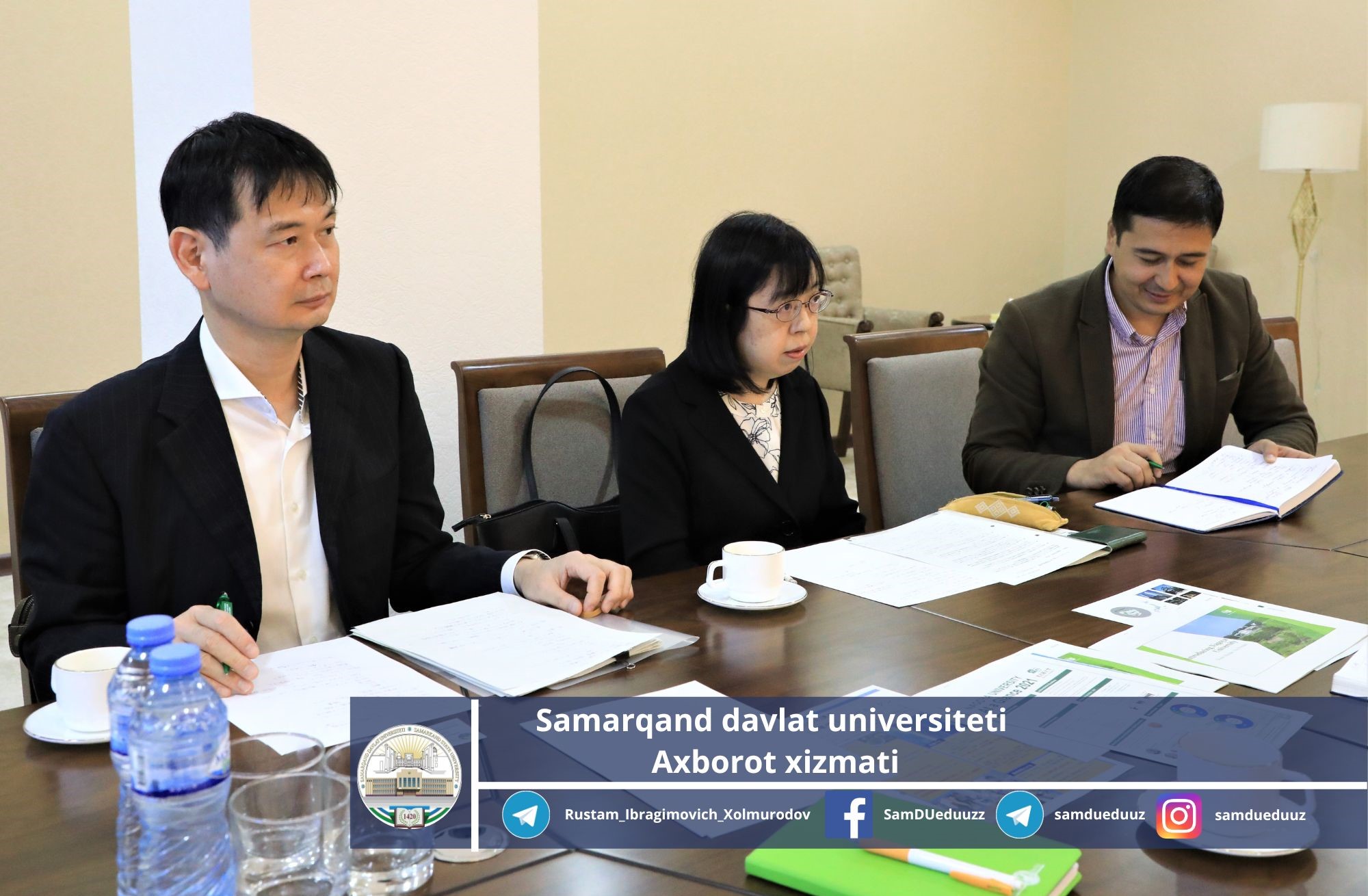 Information service of Samarkand State University,
Photos were taken by Shavkat AKRAMOV.