Rustam Kholmurodov, Rector of Samarkand State University: "Parents of students admitted to study on the basis of a grant are encouraged..."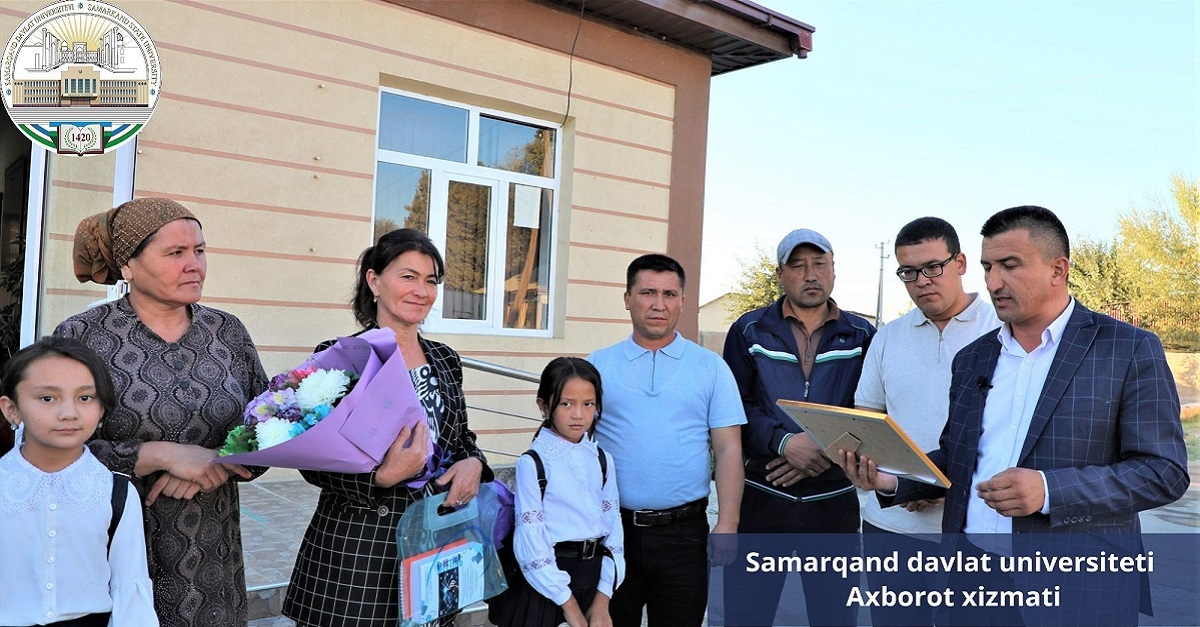 Rector of Samarkand State University, scientist of the Republic of Uzbekistan, Rustam Kholmurodov, continues to hand over letters of thanks to the parents of young people who have been recommended to be students at Samarkand State University named after Sharof Rashidov on the basis of a grant in the new academic year.
School, neighborhood and family. Today, these three sacred dargahs are the place of education and upbringing of our youth. As our sages say, knowledge acquired in youth is like a pattern carved on stone. Today, parents who direct their children to science and educate them are also patrons of science.
In this project, which started at Samarkand State University, the goal is to encourage young people to learn, to promote the education of their children among parents, to show such intellectual families as examples to the neighborhood and thereby popularize knowledge. received.
Davlatbek Asatov from Akdarya, who was admitted to the Faculty of Human Resources Management of SamSU on a grant basis, studied at 28 schools in the district. Due to his parents' desire to educate and educate their children and their own interests, Davlatbek was recommended as a student on the basis of a state grant in the field of banking and auditing.
Aktam Jorayeva and Malika Jorayeva, the parents of Davlatbek, who made their child educated and brought up with a good education at the initiative of the scientist of the Republic of Uzbekistan, Rustam Kholmurodov, were awarded with a letter of thanks and souvenirs. People of the neighborhood were shown as a family worthy of example, and special gratitude was expressed for directing their children to science.
- We intend that our children will study and become people who will serve our country, - says Davlatbek's mother Malika Jorayeva. - For every parent, even a small achievement of their child brings great joy. Thanks to the management of the university, who are already paying such attention to my son. Let there be more intelligent young people and such people who support science in our God's society.
The process of awarding parents who educated their child, gave him good upbringing and created conditions for him to study on the basis of a grant, continues.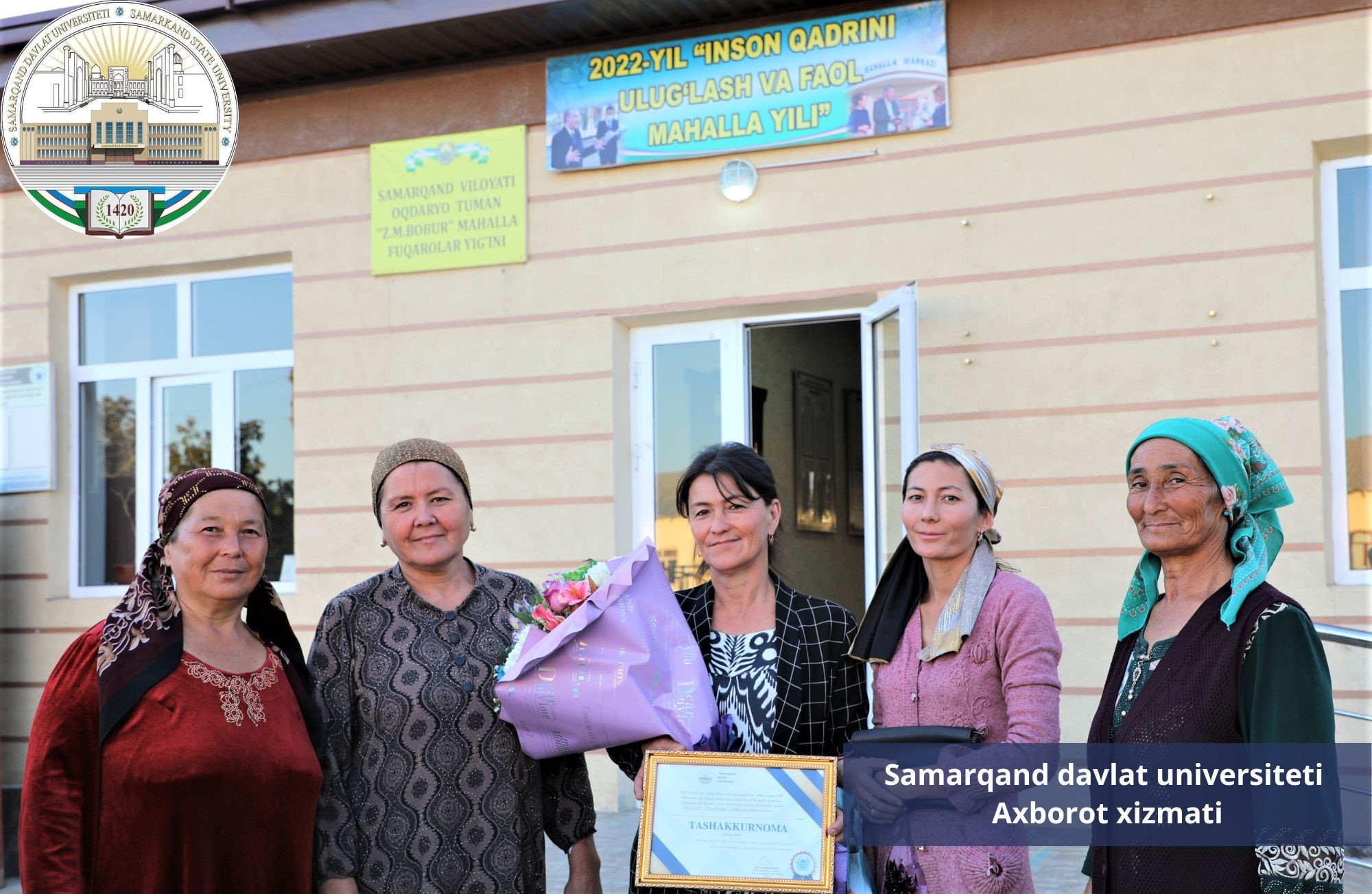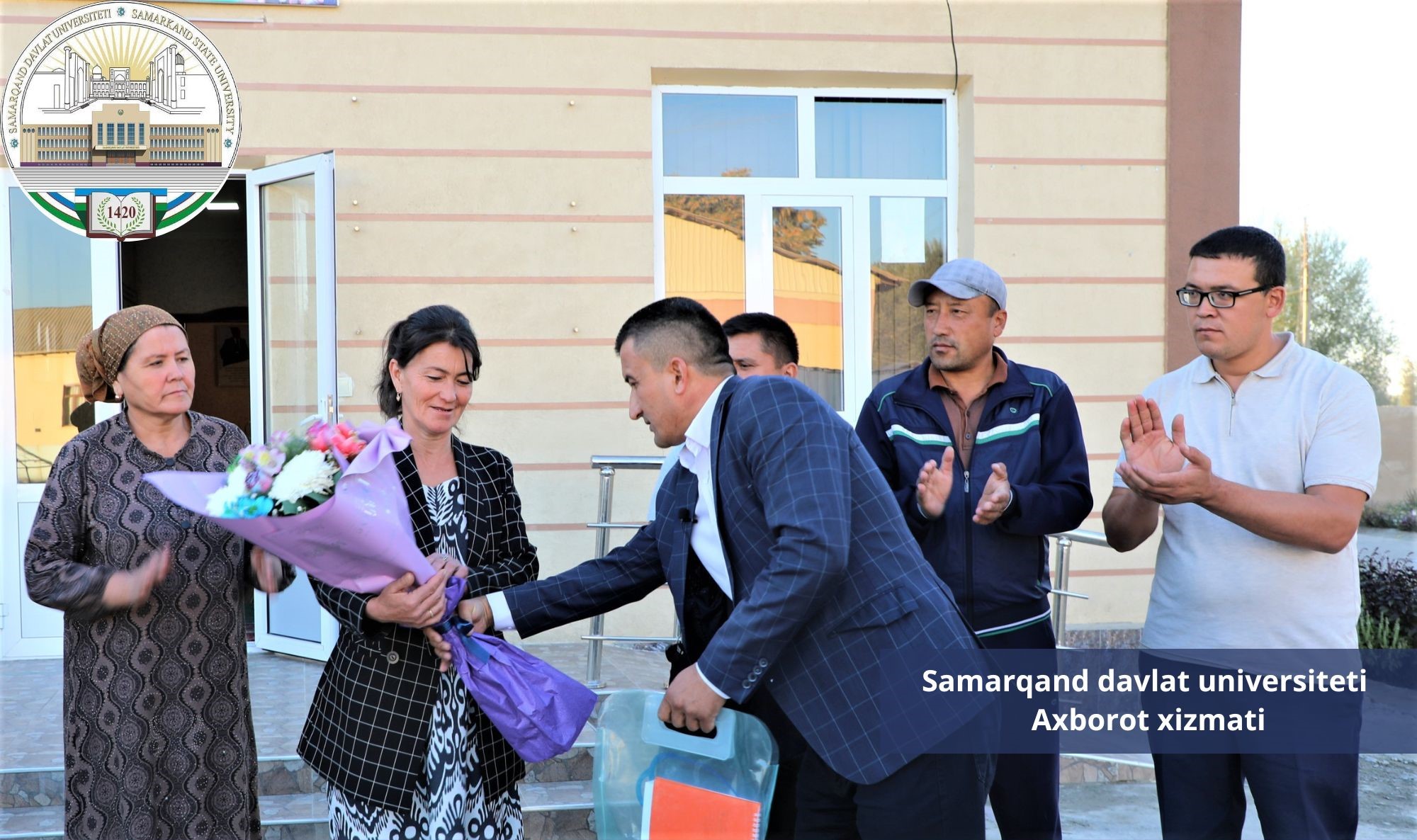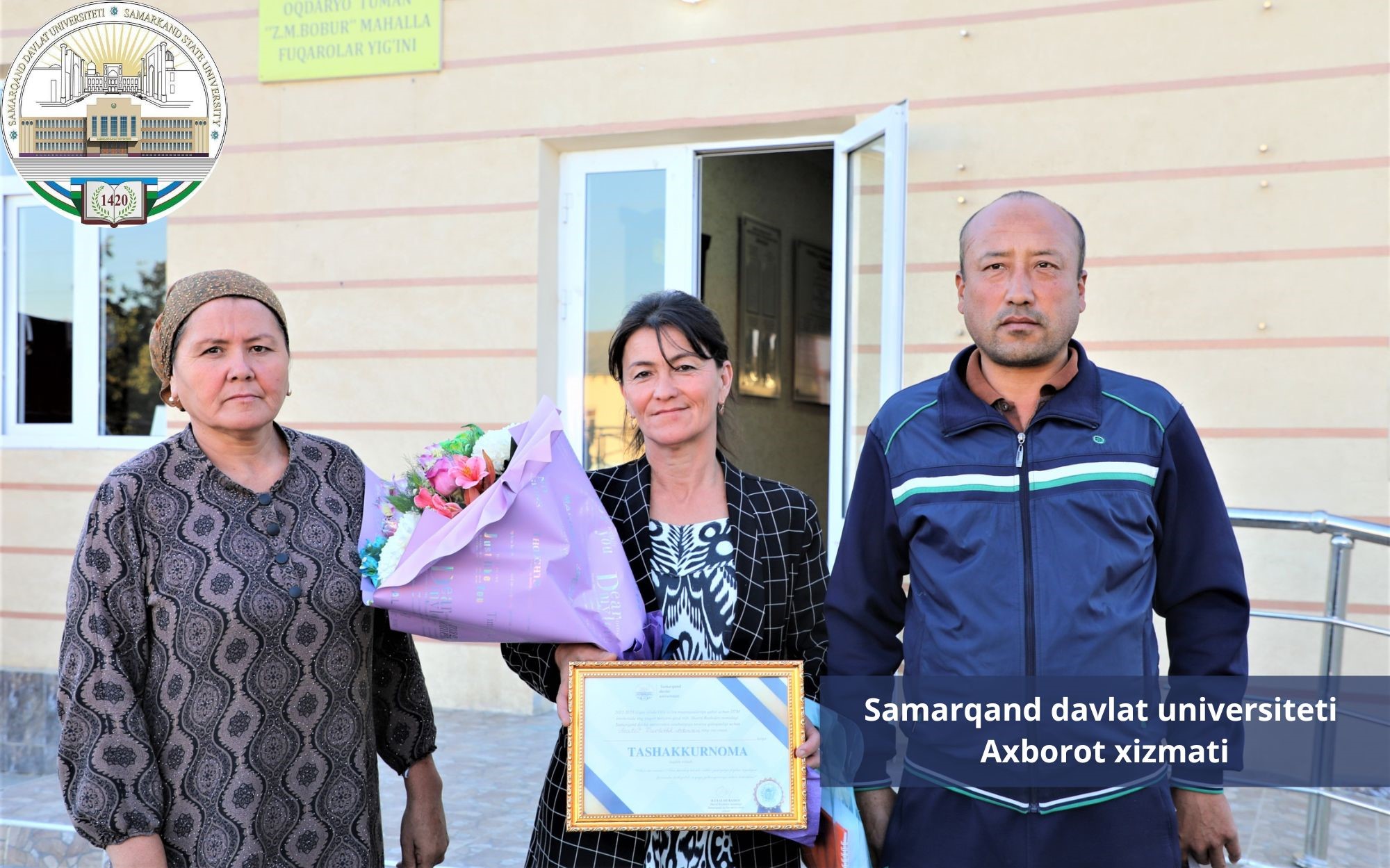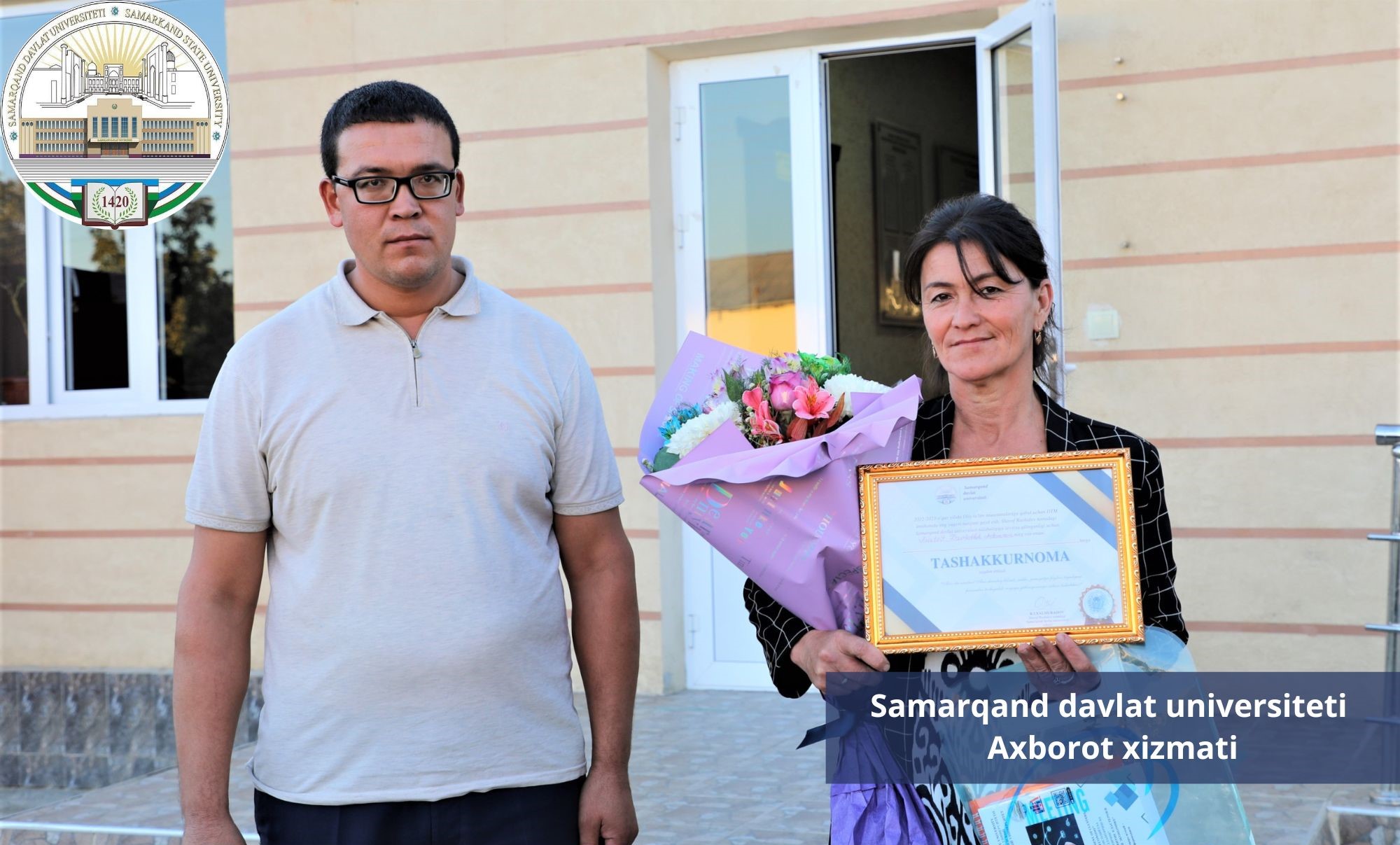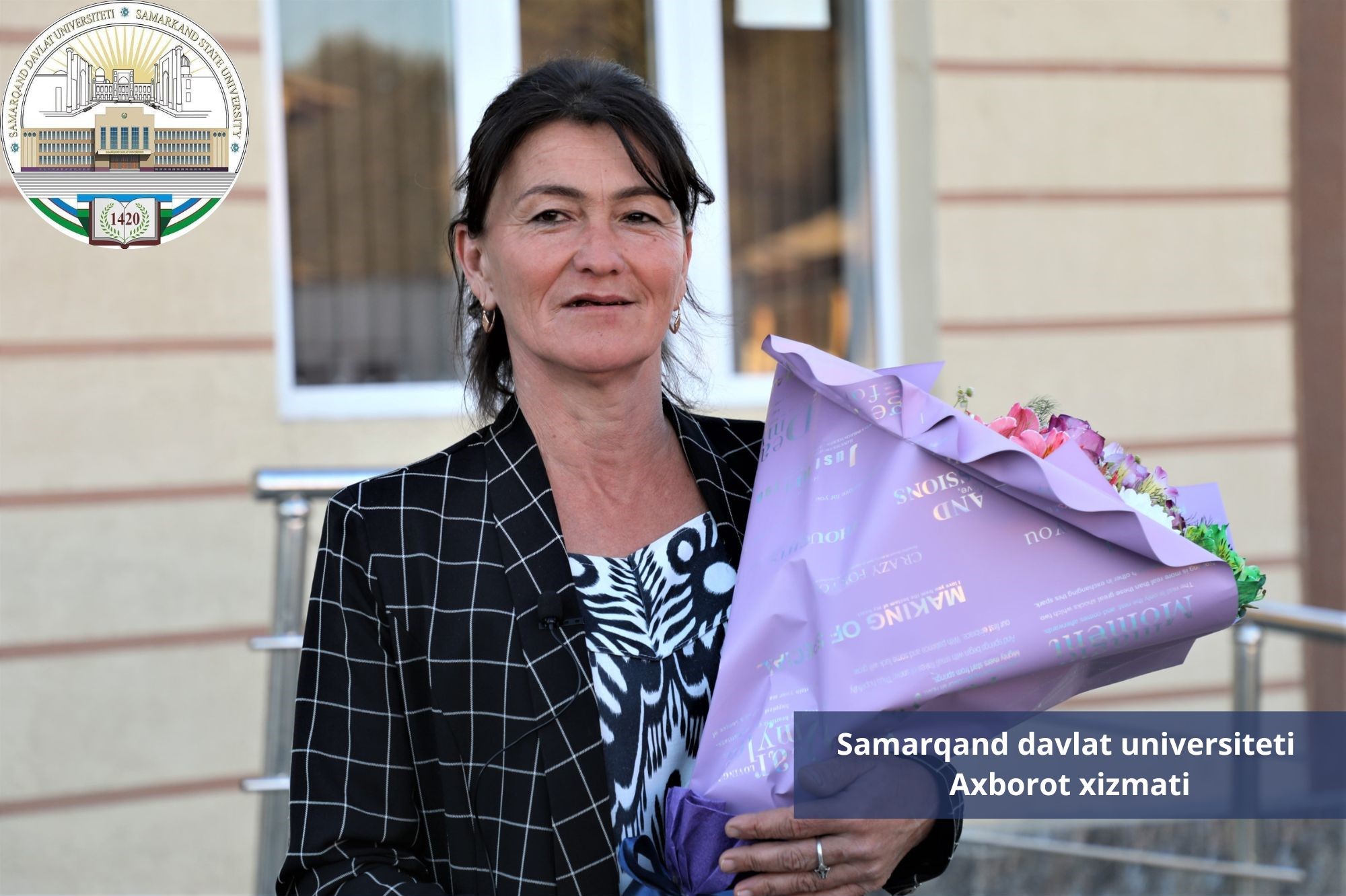 Otabek Sadullayev
Samarkand State University
Information service officer.
Photos taken by Shavkat Akramov.