A number of issues were discussed at the event held with the participation of the First Vice-Rector of Samarkand State University for Youth Affairs and Spiritual and Educational Work Shahzoda Negmatova.
At the event held in the assembly hall of Samarkand State University with the participation of the first vice-rector of the university for youth and spiritual and educational work Shahzoda Negmatova, issues of preparation for the new academic year, prevention of various offenses among students by widely promoting reading, as well as preventing corruption, were discussed, uncompromising struggle against this evil and other important questions.
- We must not only become best friends, partners of students, but also show them the right way, - said Shahzody Negmatova. - The involvement of each student in the intelligentsia is the most important issue of today. Let's give them more information about how to do science and show them through the example of people who are successful in science. When a student realizes that he is a man of science, an intellectual, he will not take the path of resentment. Prefers to follow the right path.
Also during the event, the team was introduced to the preventive inspector of SamSU No. 3 of the Central Internal Affairs Directorate of Samarkand, Senior Lieutenant Sardorbek Khamdamov.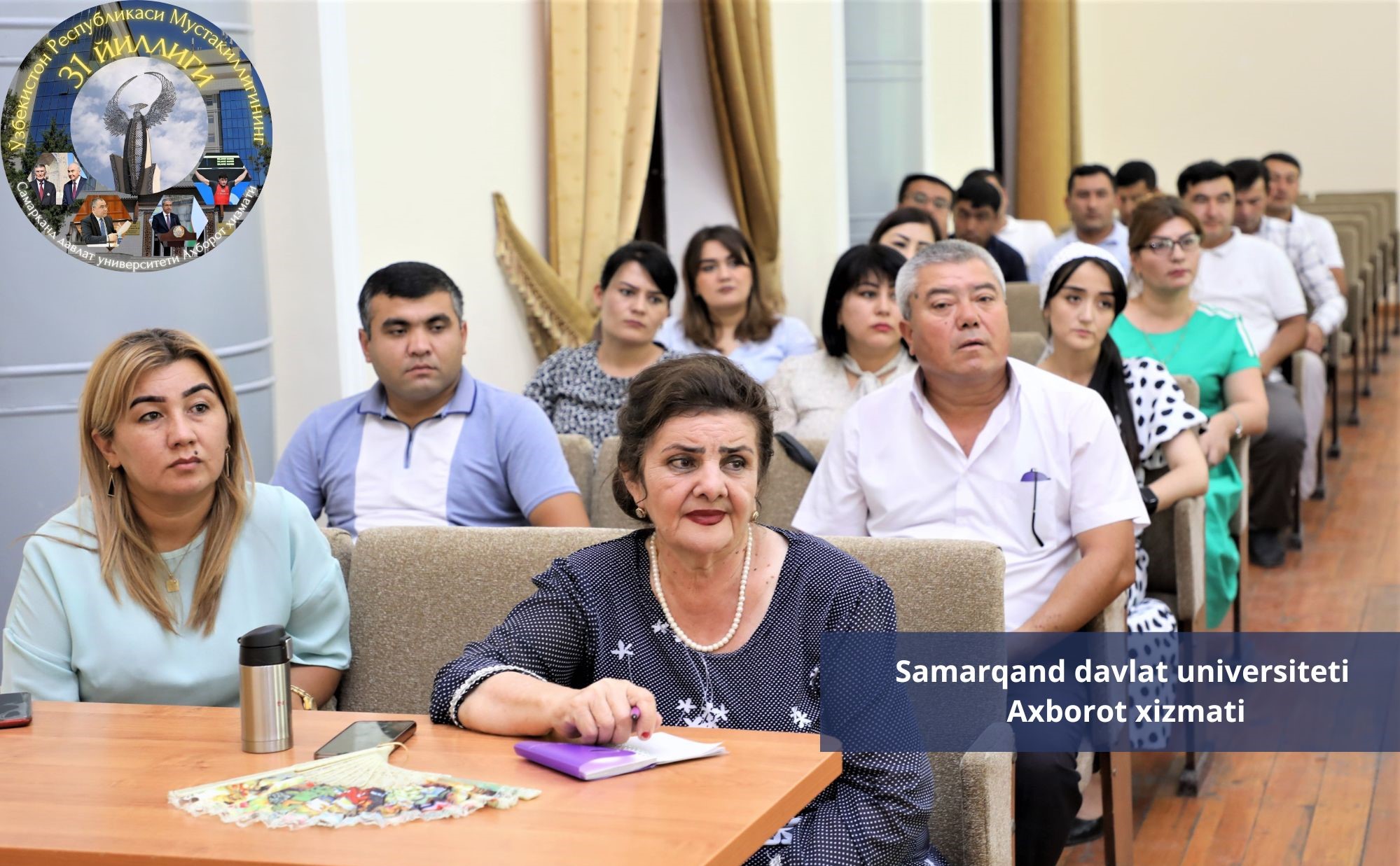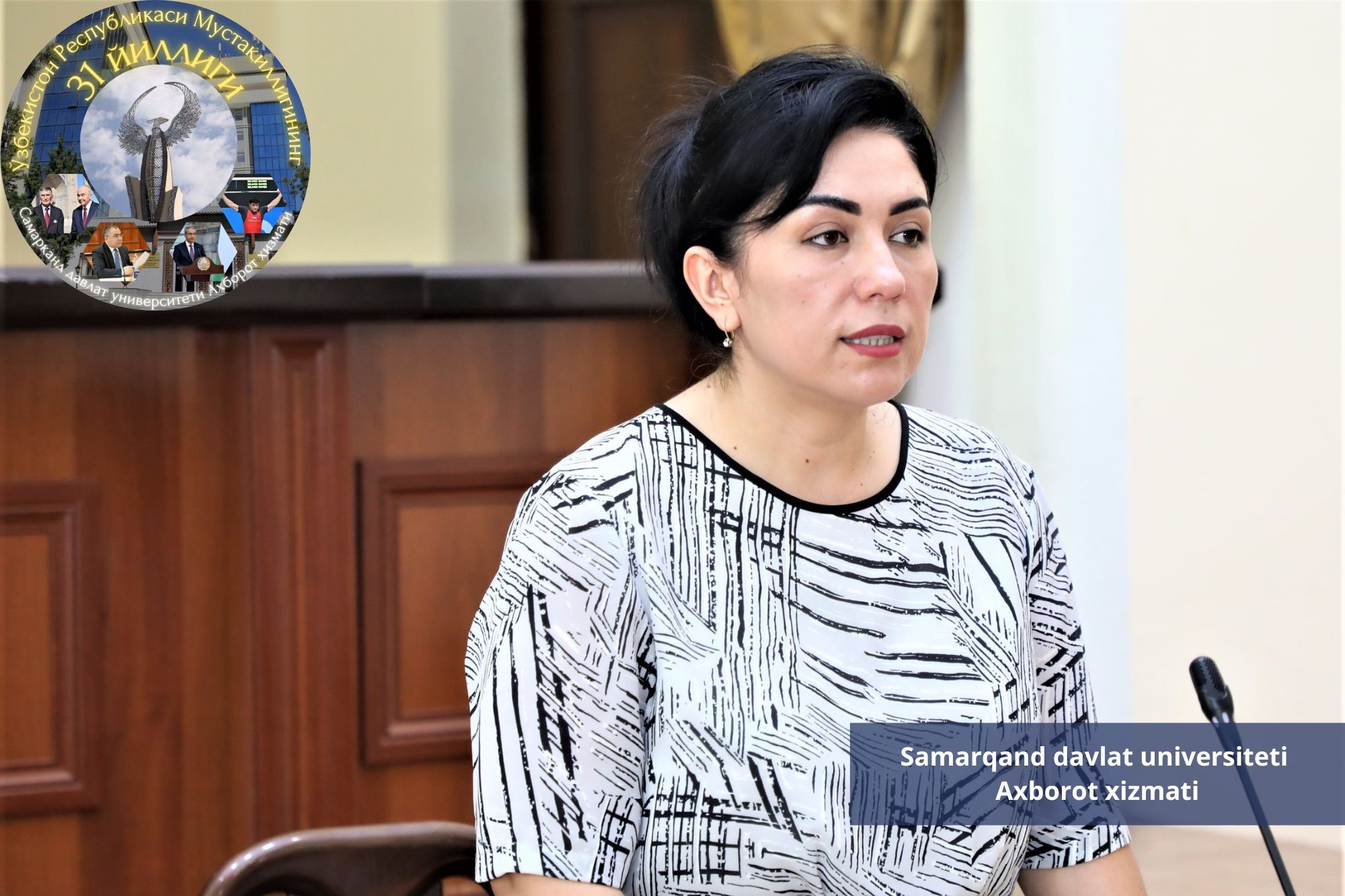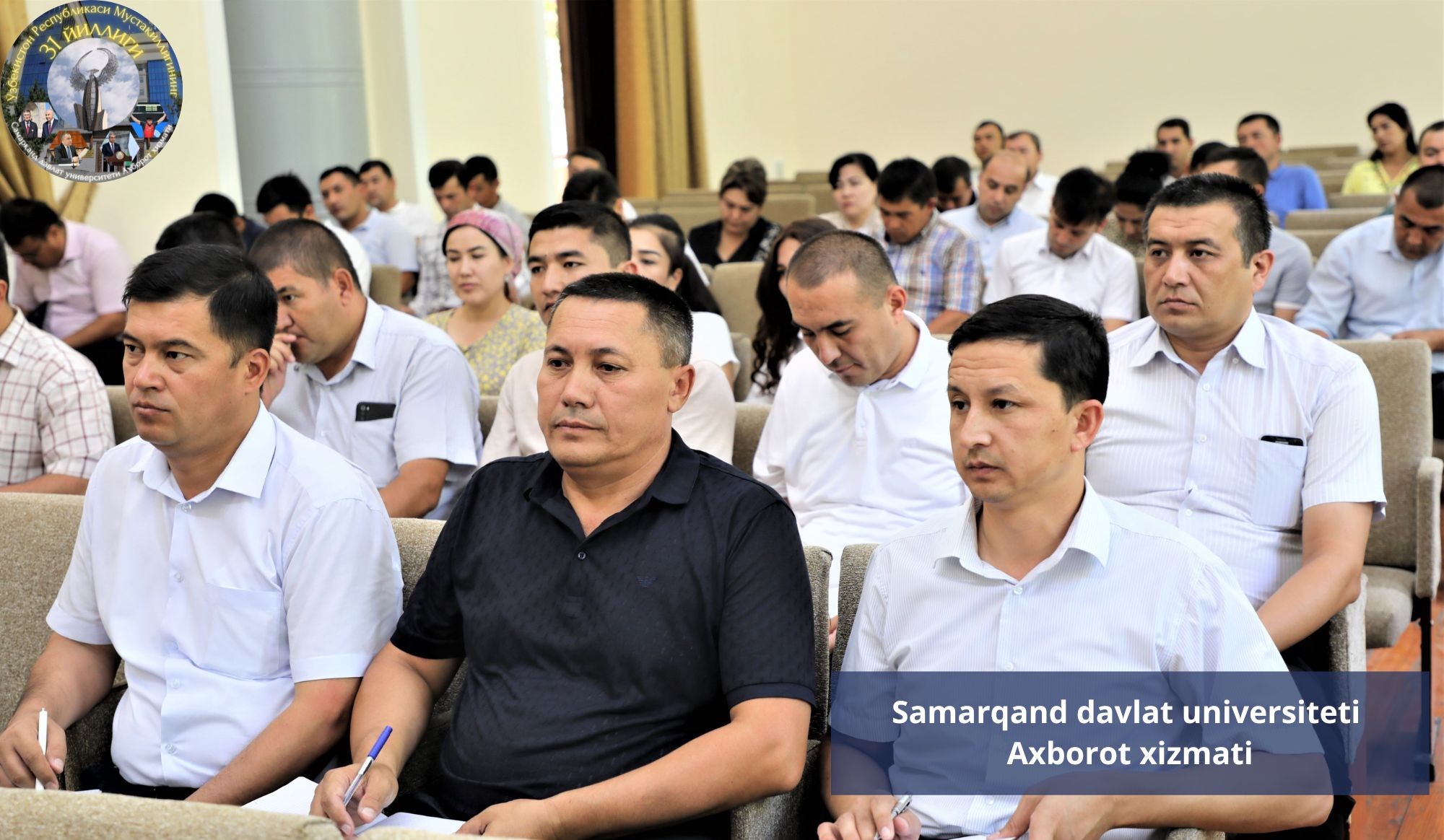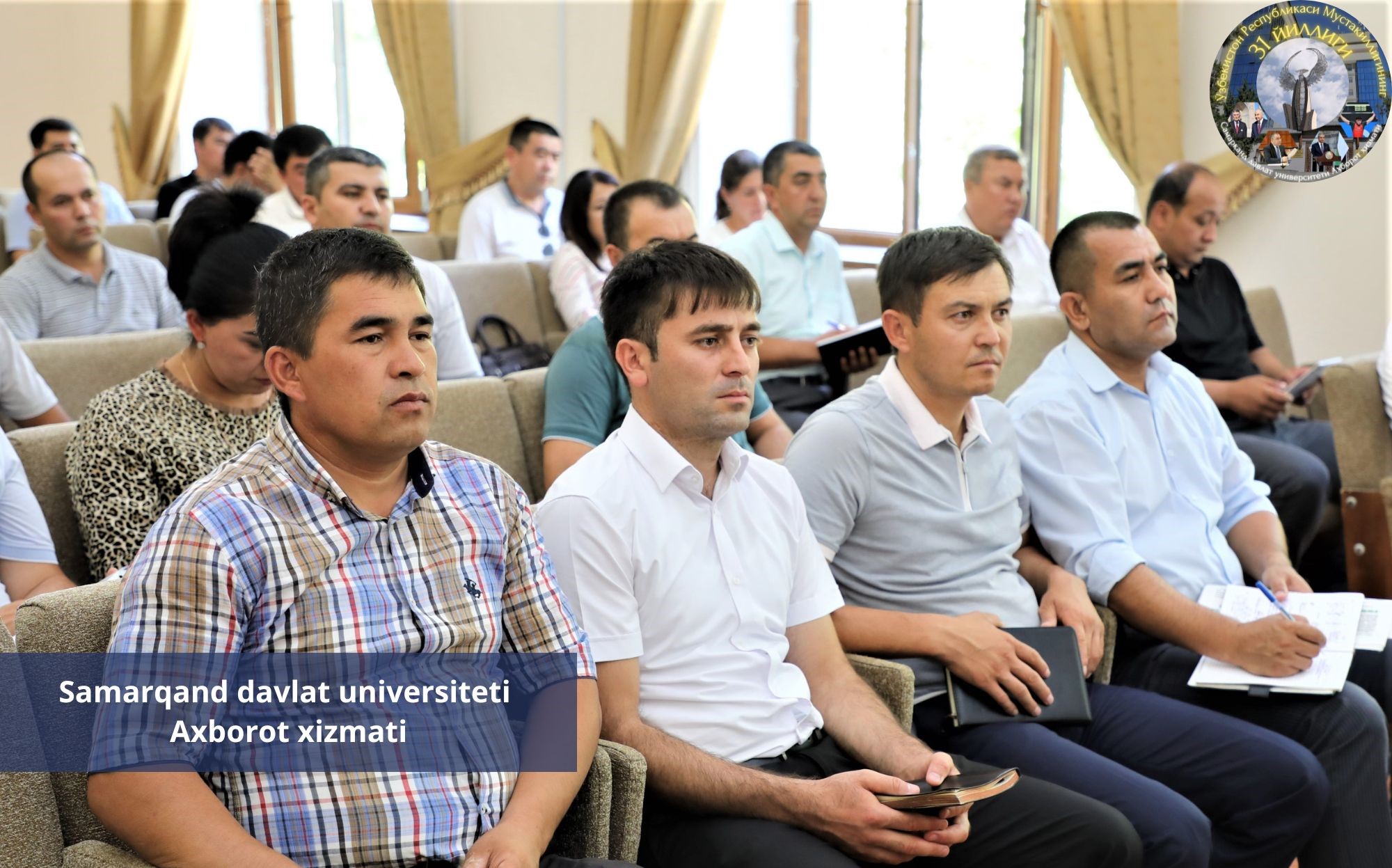 Samarkand State University
Information service.
Photos taken by Shavkat Akramov.