At the Faculty of Physics of Samarkand State University, a discussion was held with the participation of the head of the educational and scientific laboratory of laser technologies for the restoration of works of art of the St. Petersburg State Electrotechnical University, Professor Vadim Parfenov and the teaching staff of the university.
During the sincere conversation, issues related to the fact that in the process of reconstructing historical monuments, sculptures and other monuments, their repair with the help of lasers is more efficient and profitable than the traditional method were discussed.
In particular, in this process, there was an exchange of detailed opinions on whether it is possible to eliminate the various pests present in the monuments with the help of a laser.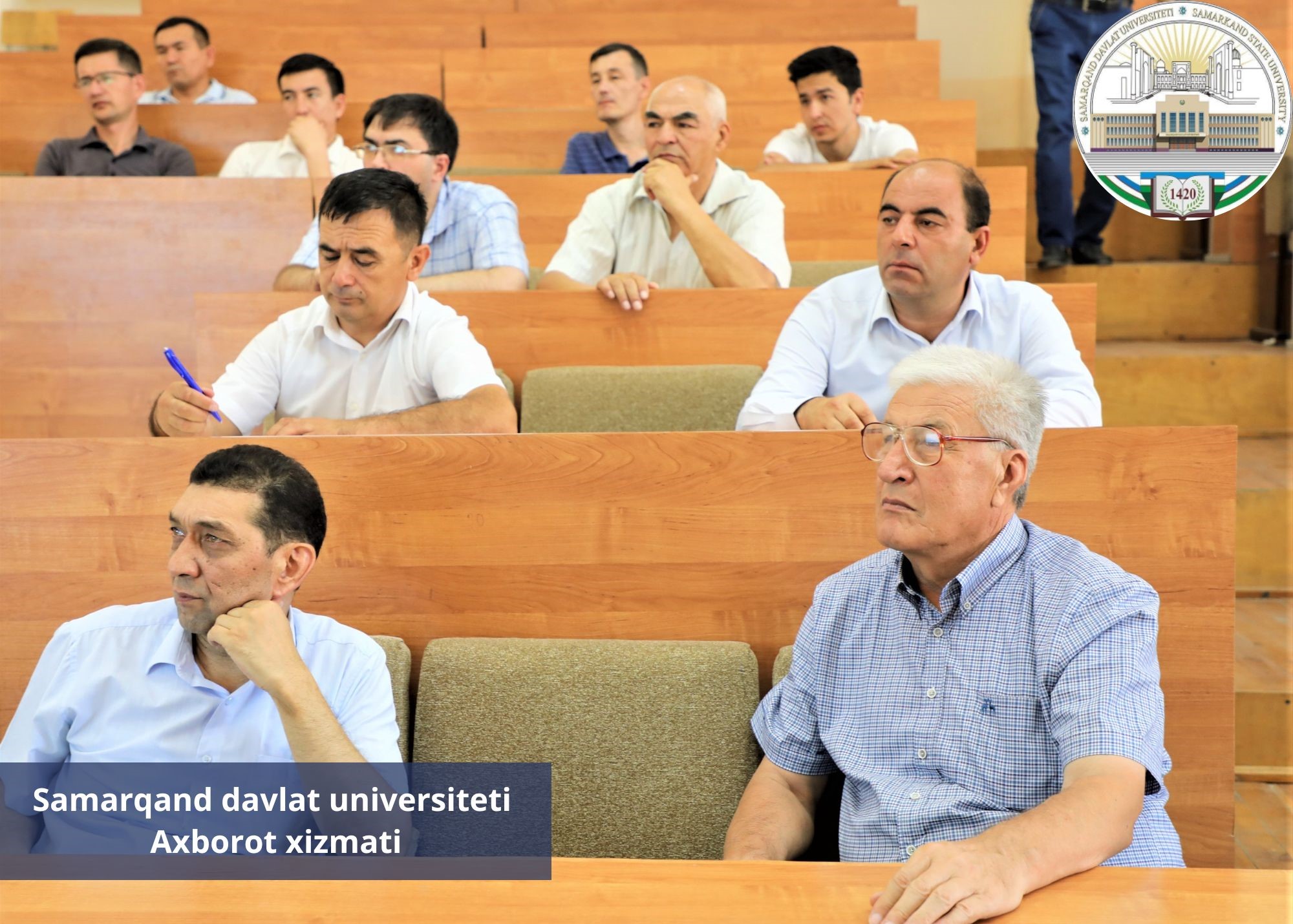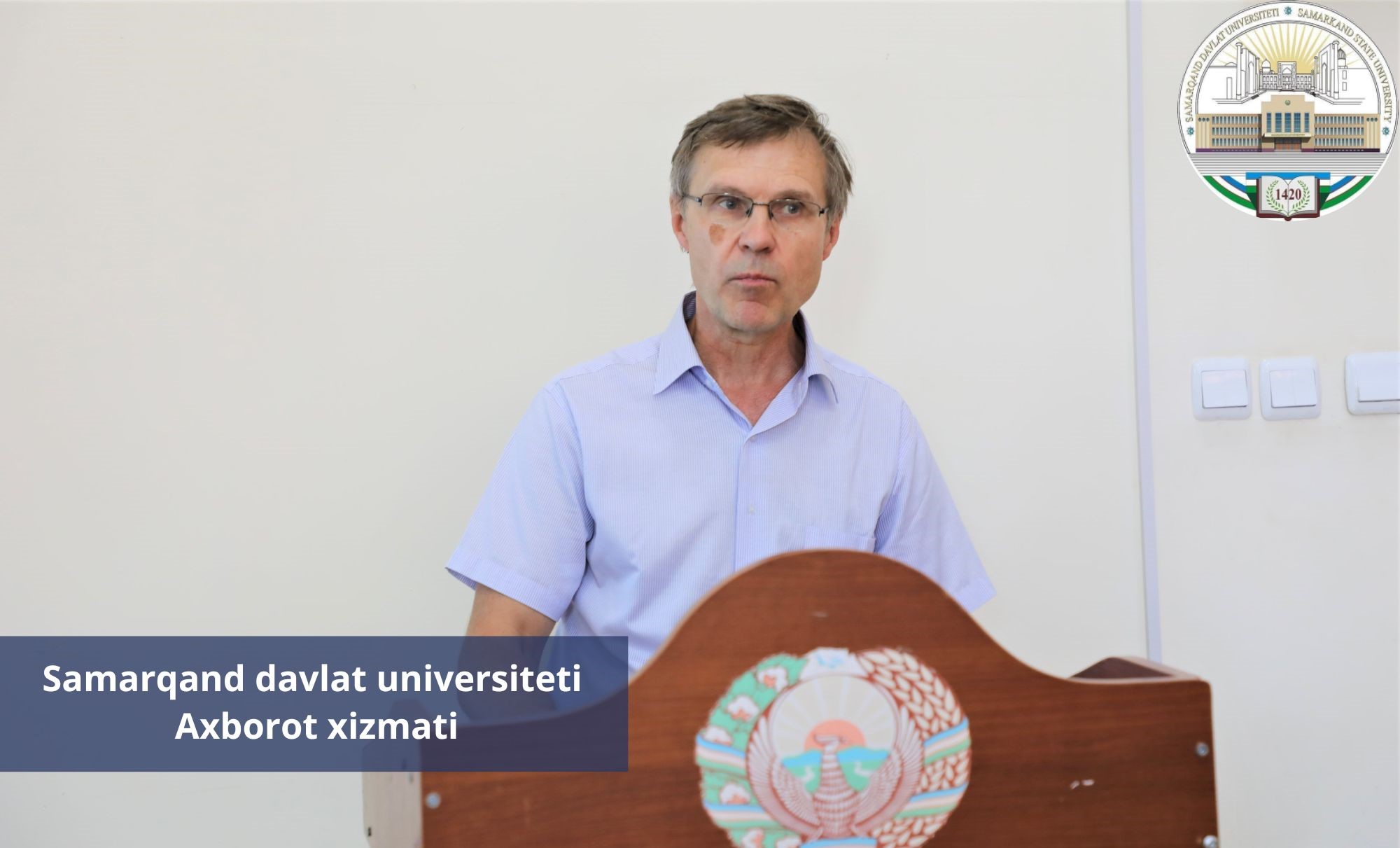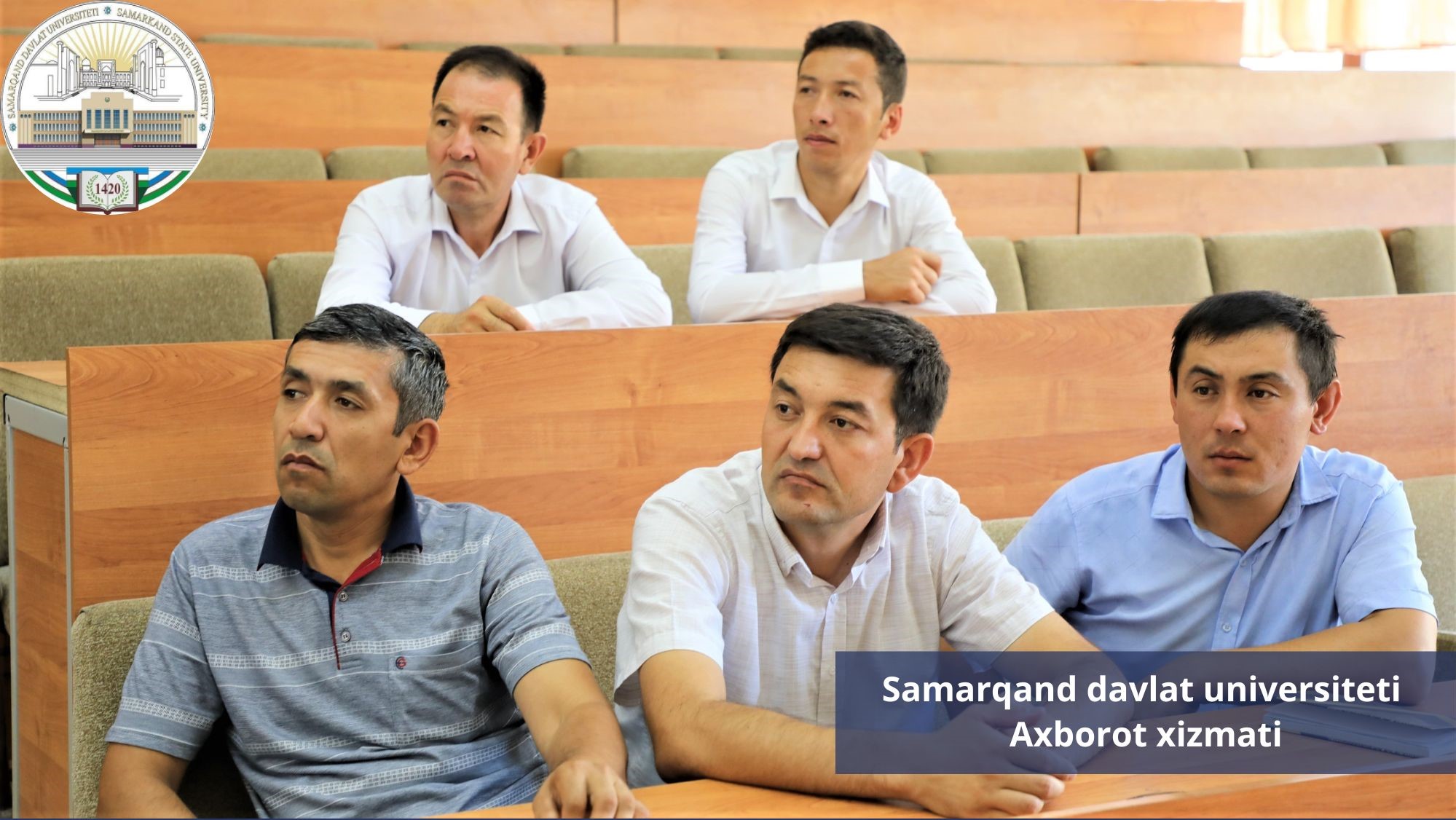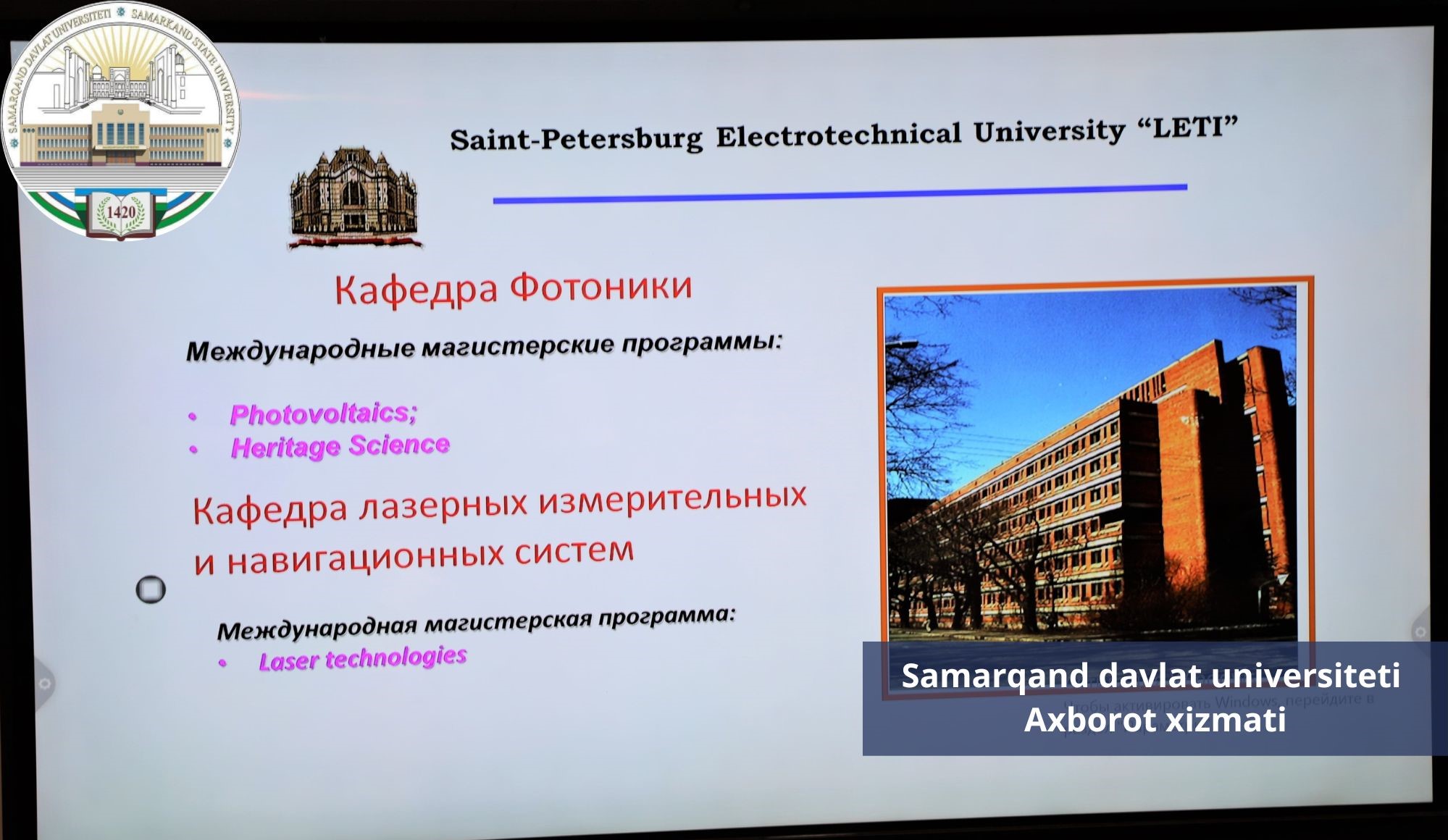 Samarkand State University
Information service.
Photos taken by Shavkat Akramov.