Rector of Samarkand State University, scientist of the Republic of Uzbekistan, member of the Senate of the Oliy Majlis Rustam Khalmuradov told the students: "The Constitution is mine, yours, ours!" Under the slogan "Own Constitution", he held a meeting with students on the draft Constitutional Law.
During the meeting, SamSU Rector Rustam Khalmuradov stressed that constitutional reforms are an integral part of the fundamental changes taking place in all spheres of the country's life, and an important event in creating a solid legal framework, ensuring human dignity and dignity. at the legal level and adapting our Basic Law to reforms in society.
- The Constitution is the basic law of the state and regulates the relationship between the individual, society and the state, - says the rector of SamSU Rustam Khalmuradov. - Any normative document, be it a law, decree, resolution or otherwise, is based primarily on the Constitution. Today cardinal changes occur in all spheres of our life. In such conditions, the duty of every person to his Motherland is not to be indifferent to important updates in the social sphere, economy, culture and in all spheres. In recent years, many opportunities have been created for young people to receive quality education and become mature cadres. In the same way, the weight of their achievements increases day by day. In order for these achievements, rights and freedoms and opportunities to be enjoyed not only by our present, but also by our future generations, they must be determined by the Constitution.
During the meeting, news included in the draft law, as well as the procedure for holding a referendum, youth initiatives and proposals for participation in it were heard. Answers were given to questions on the topic.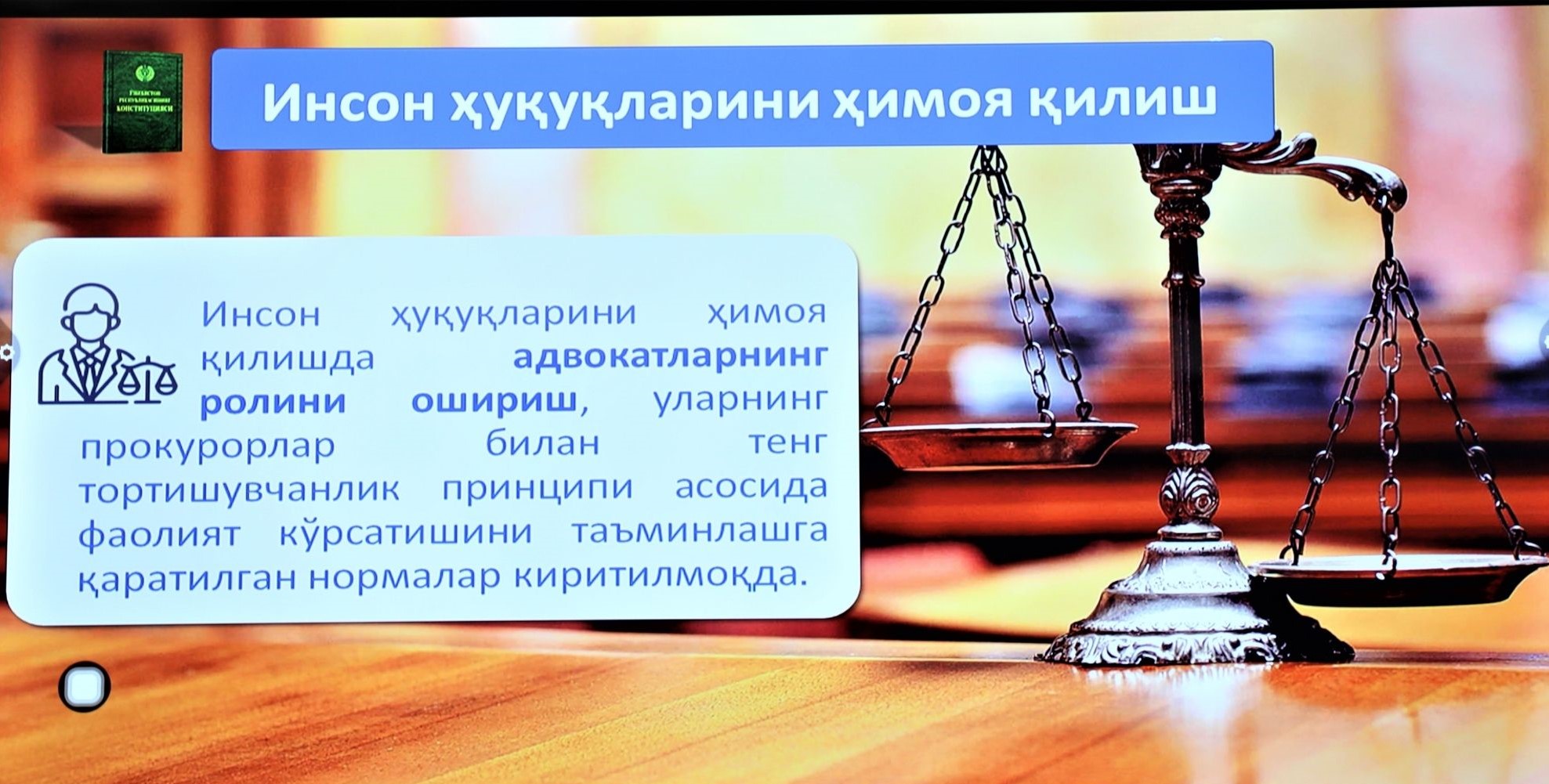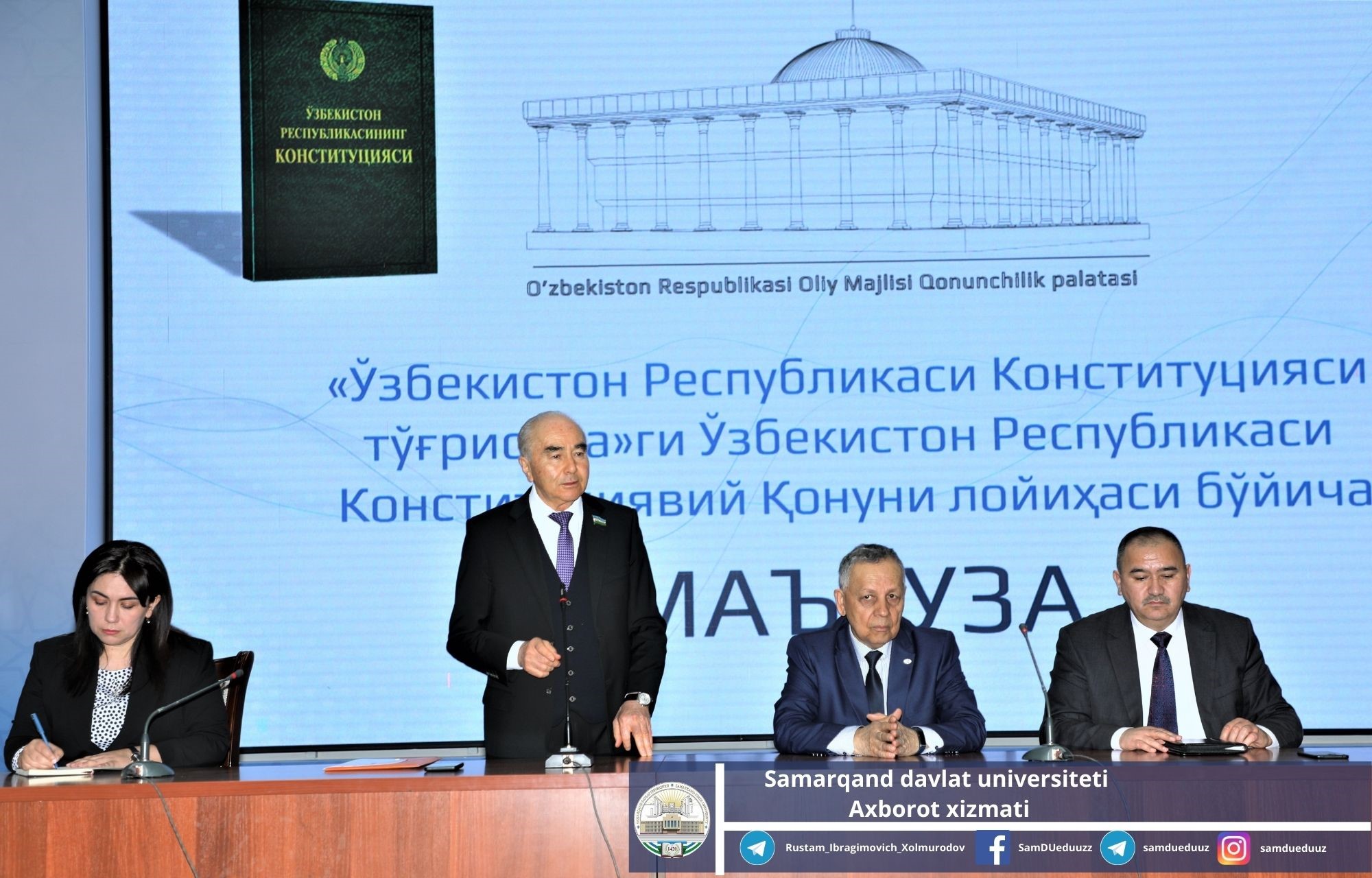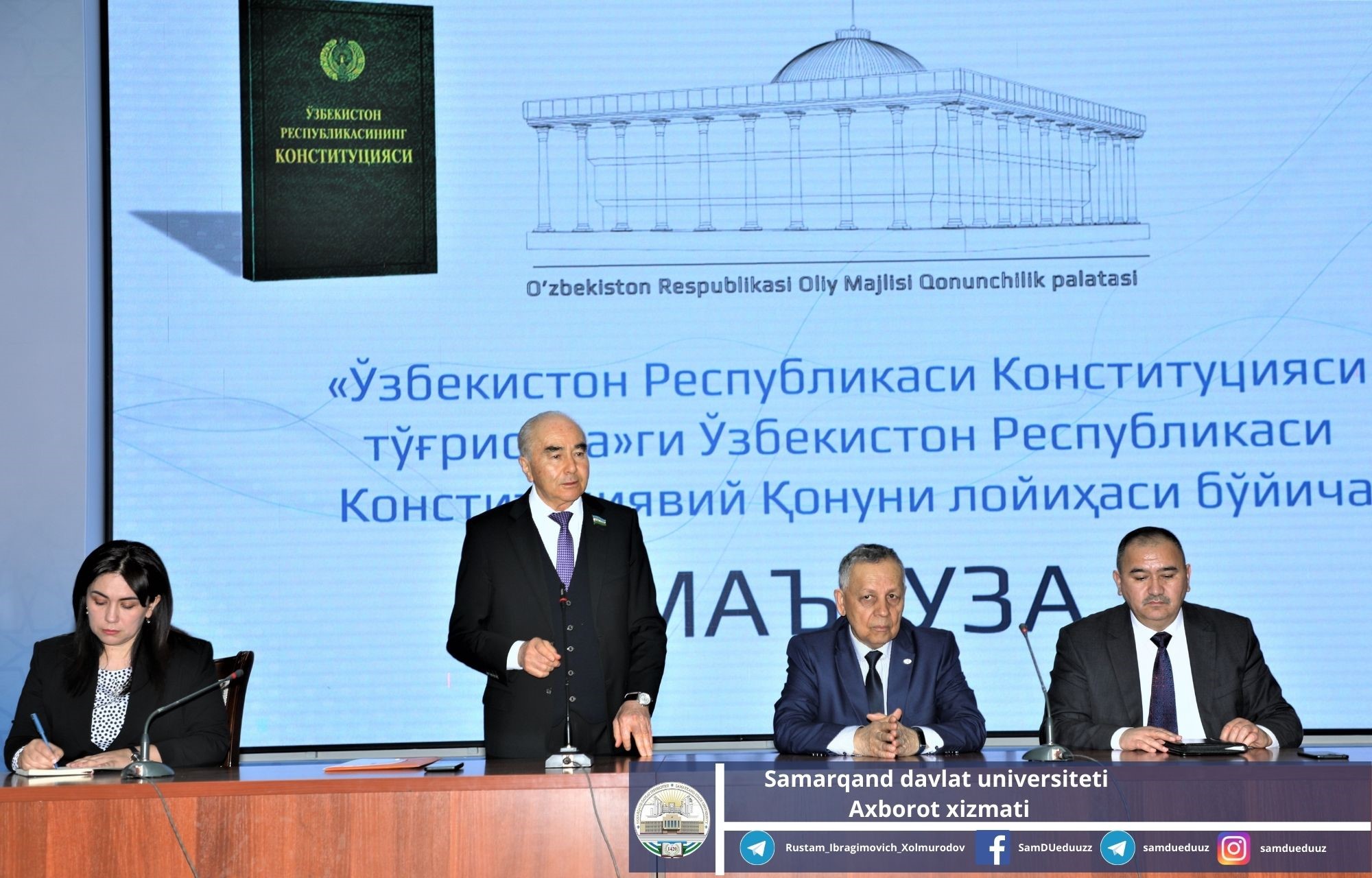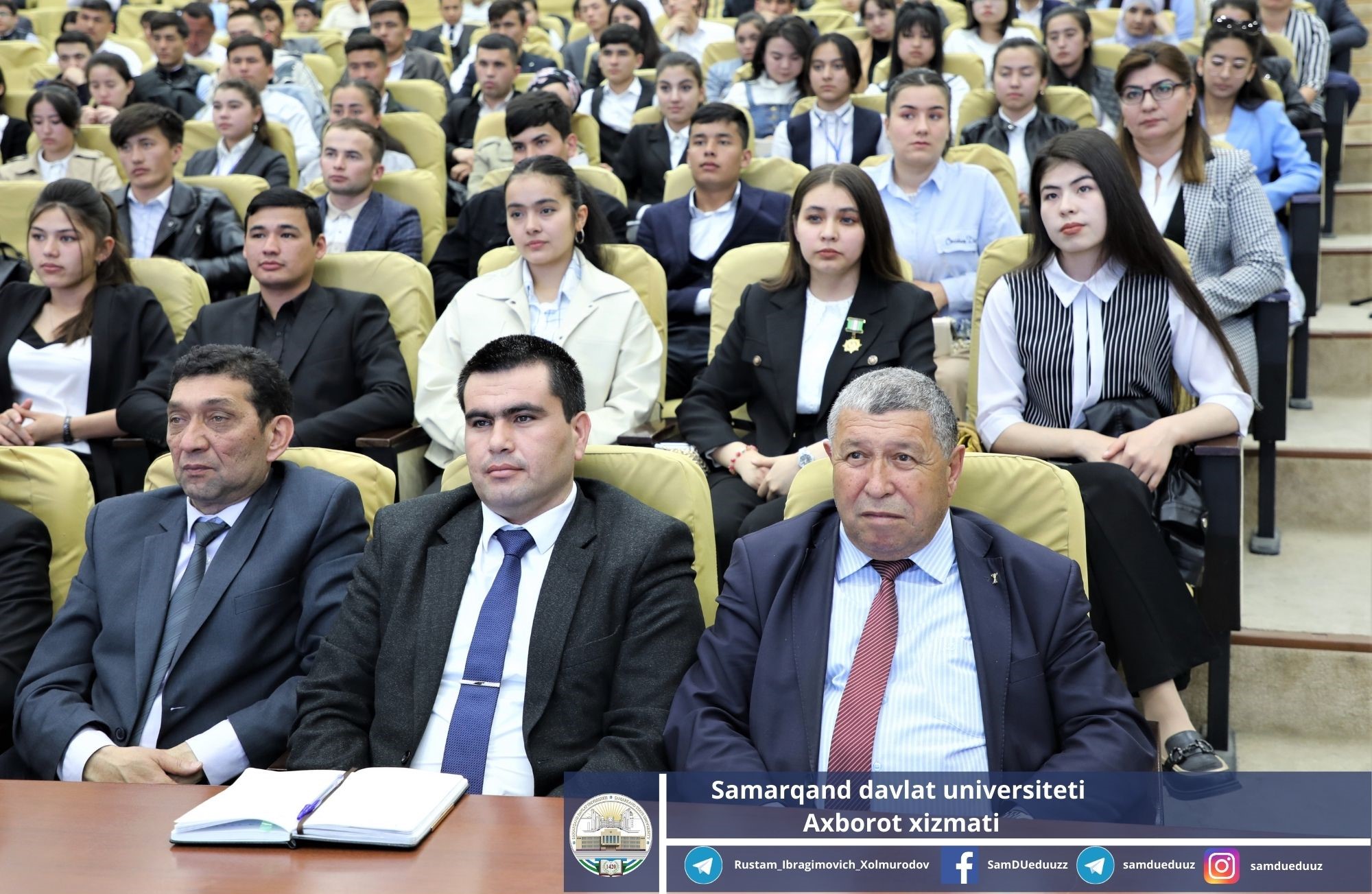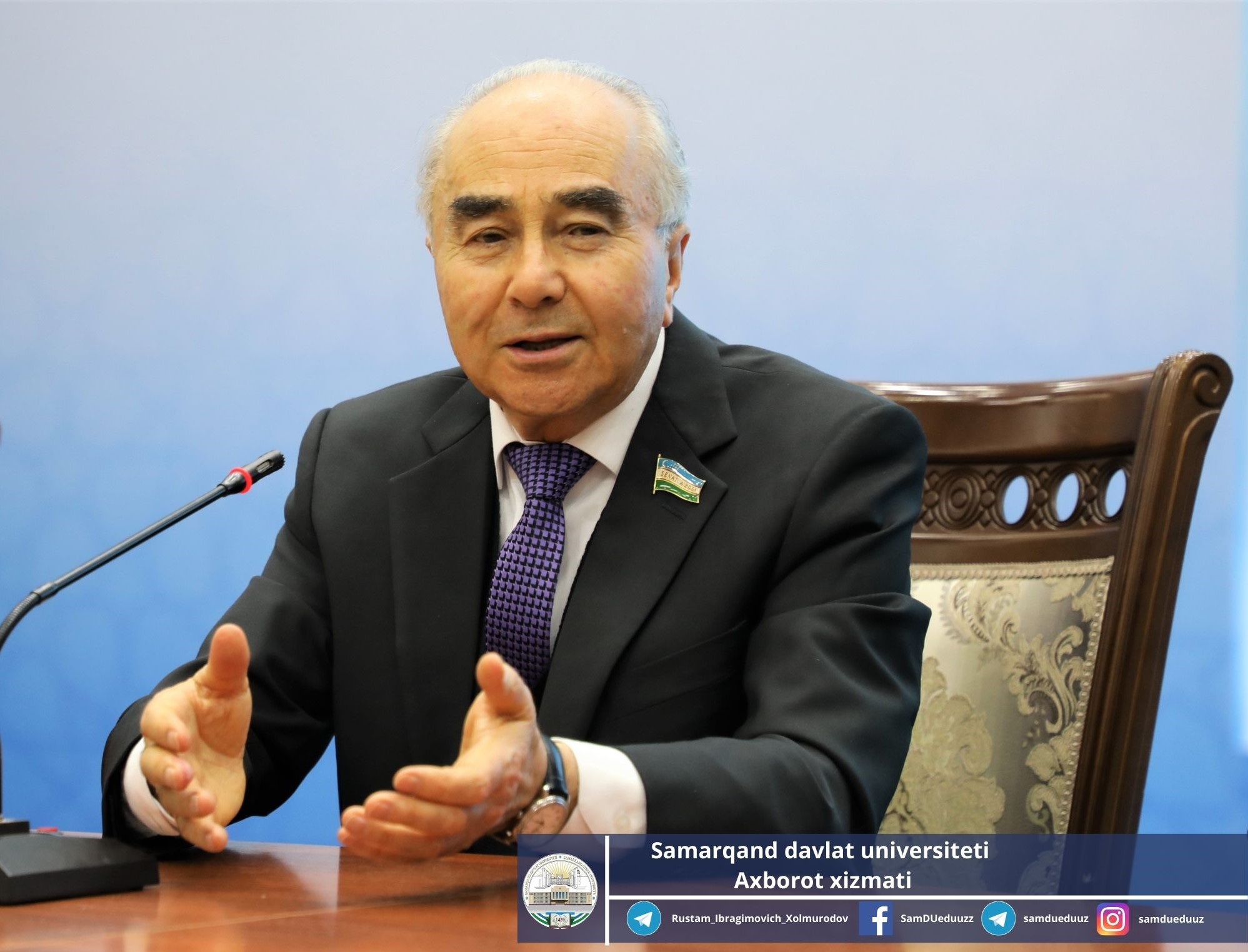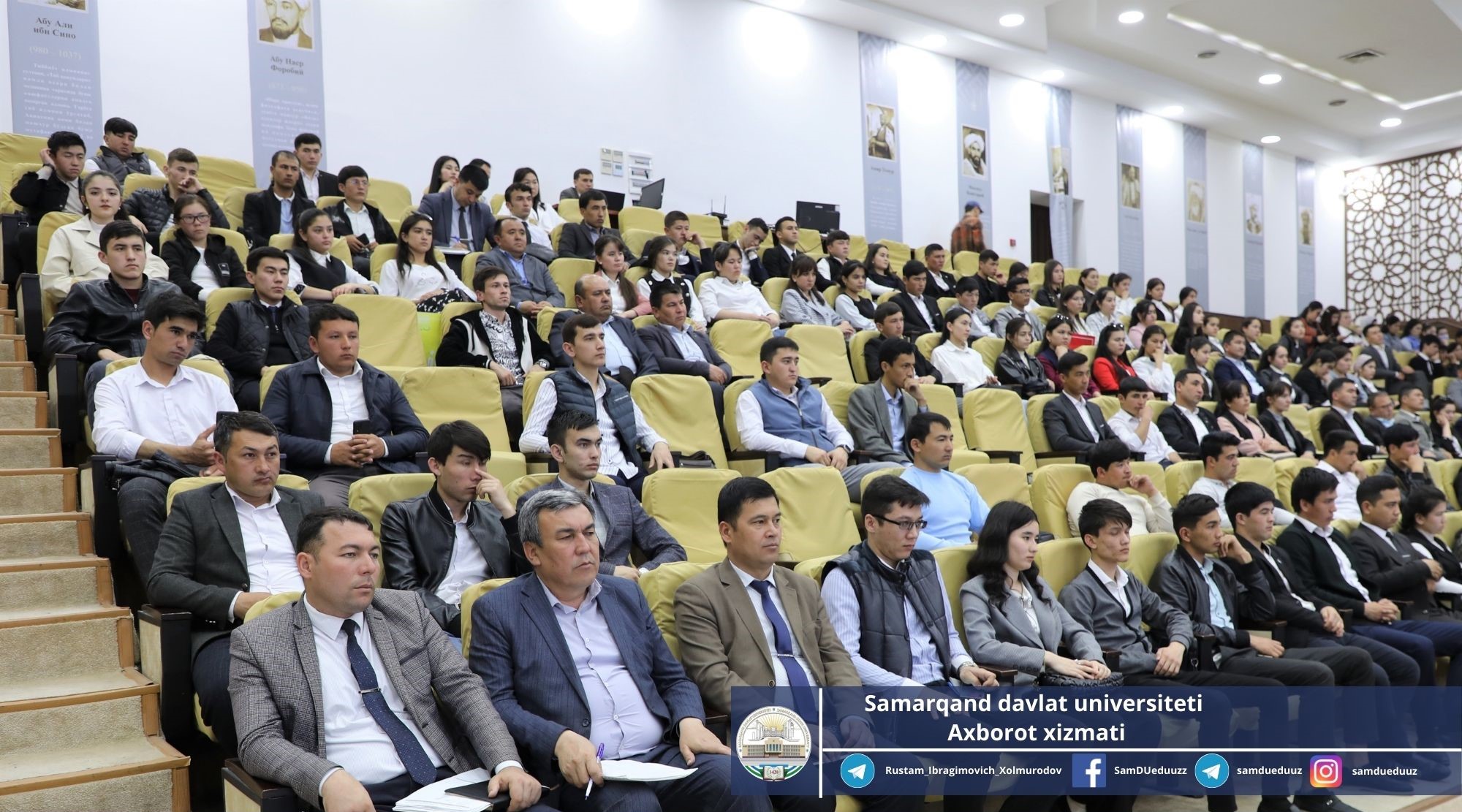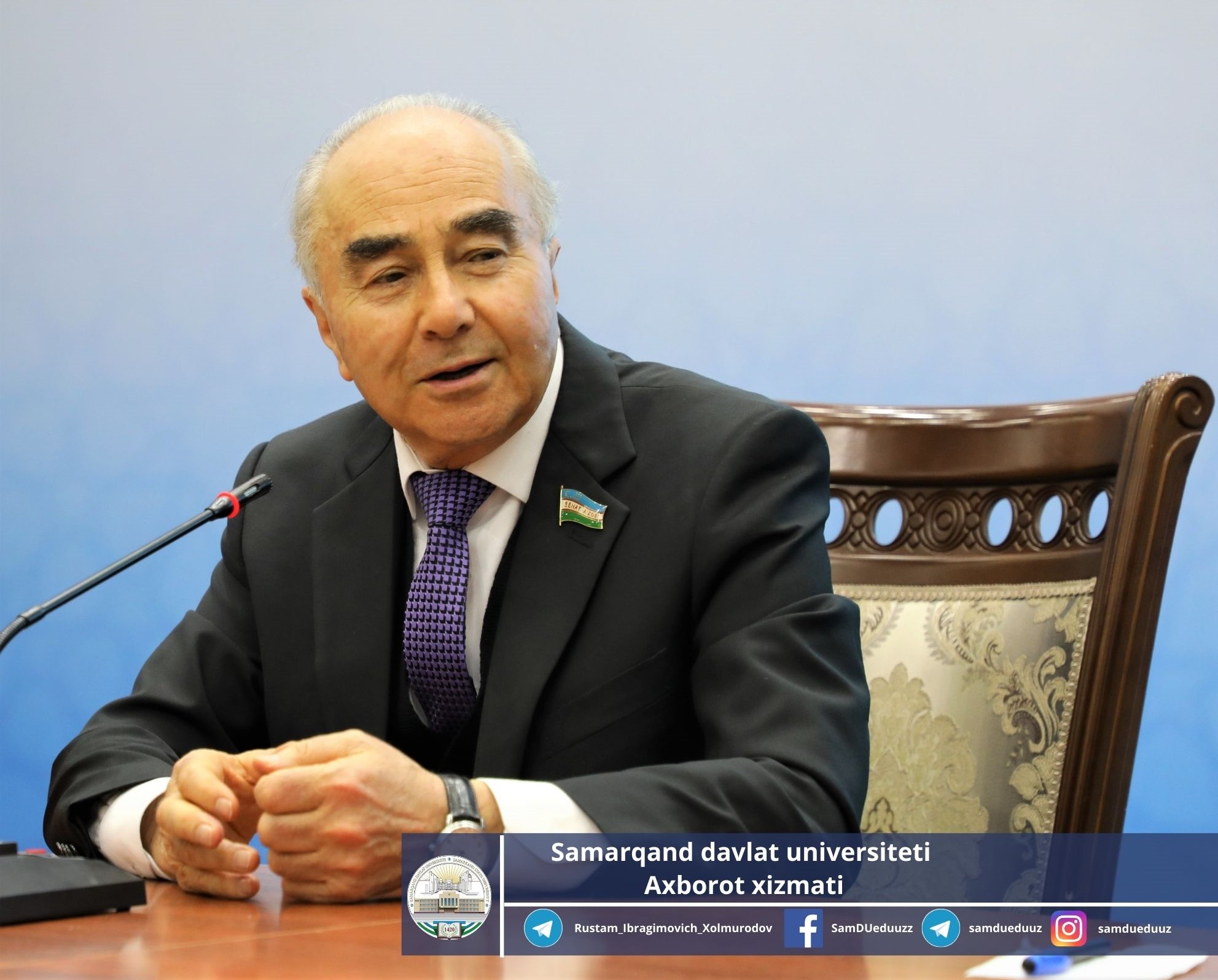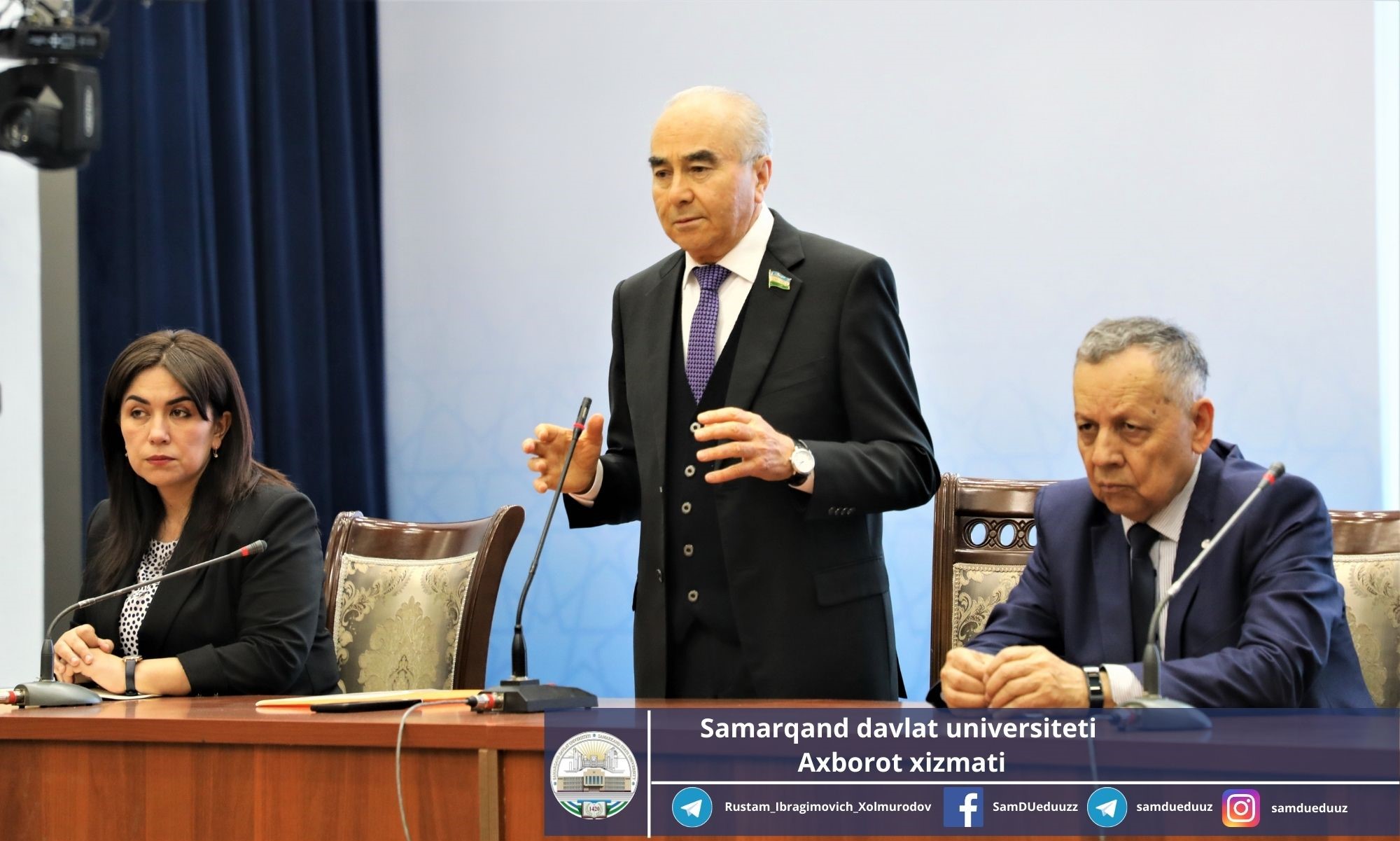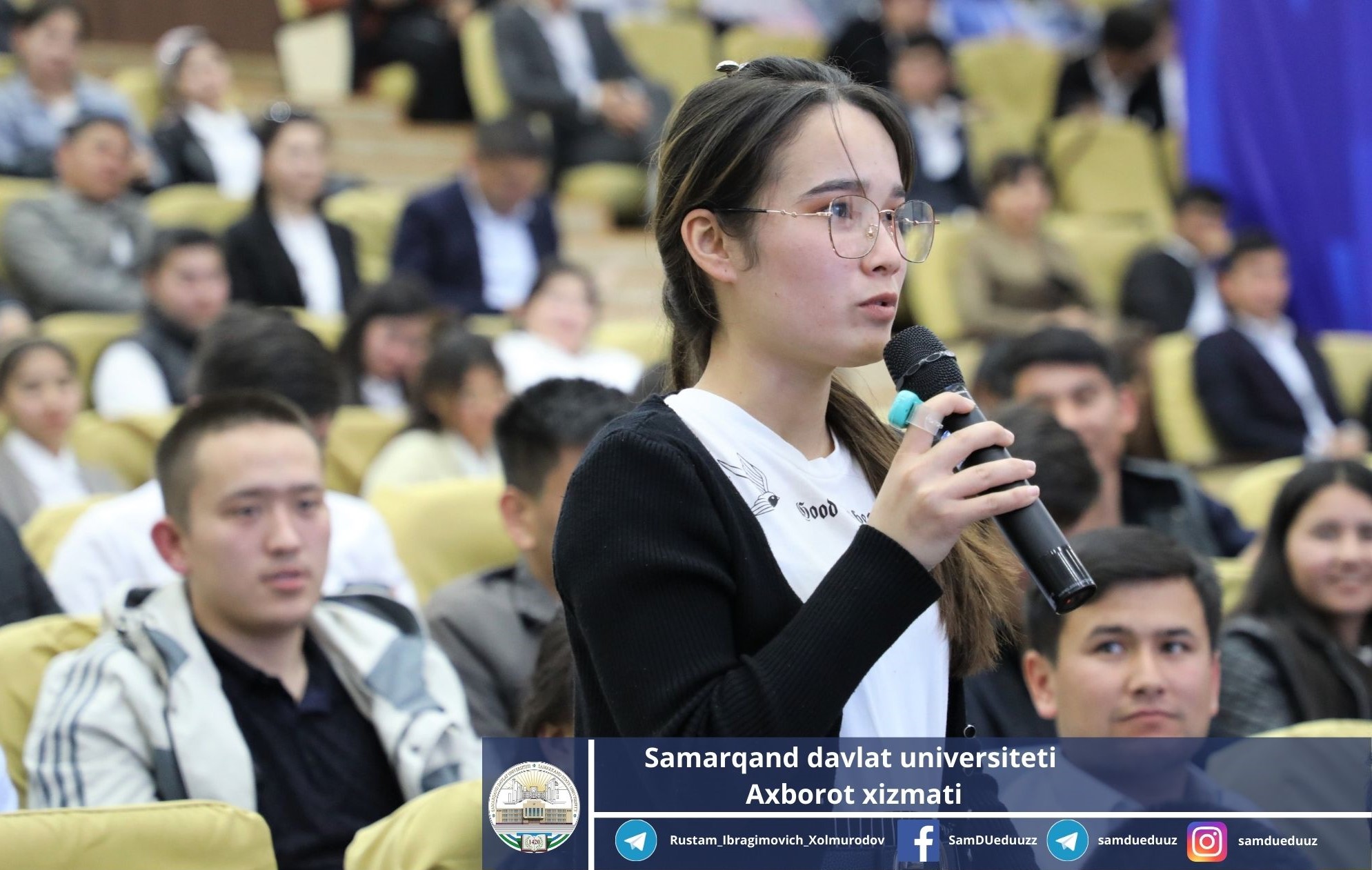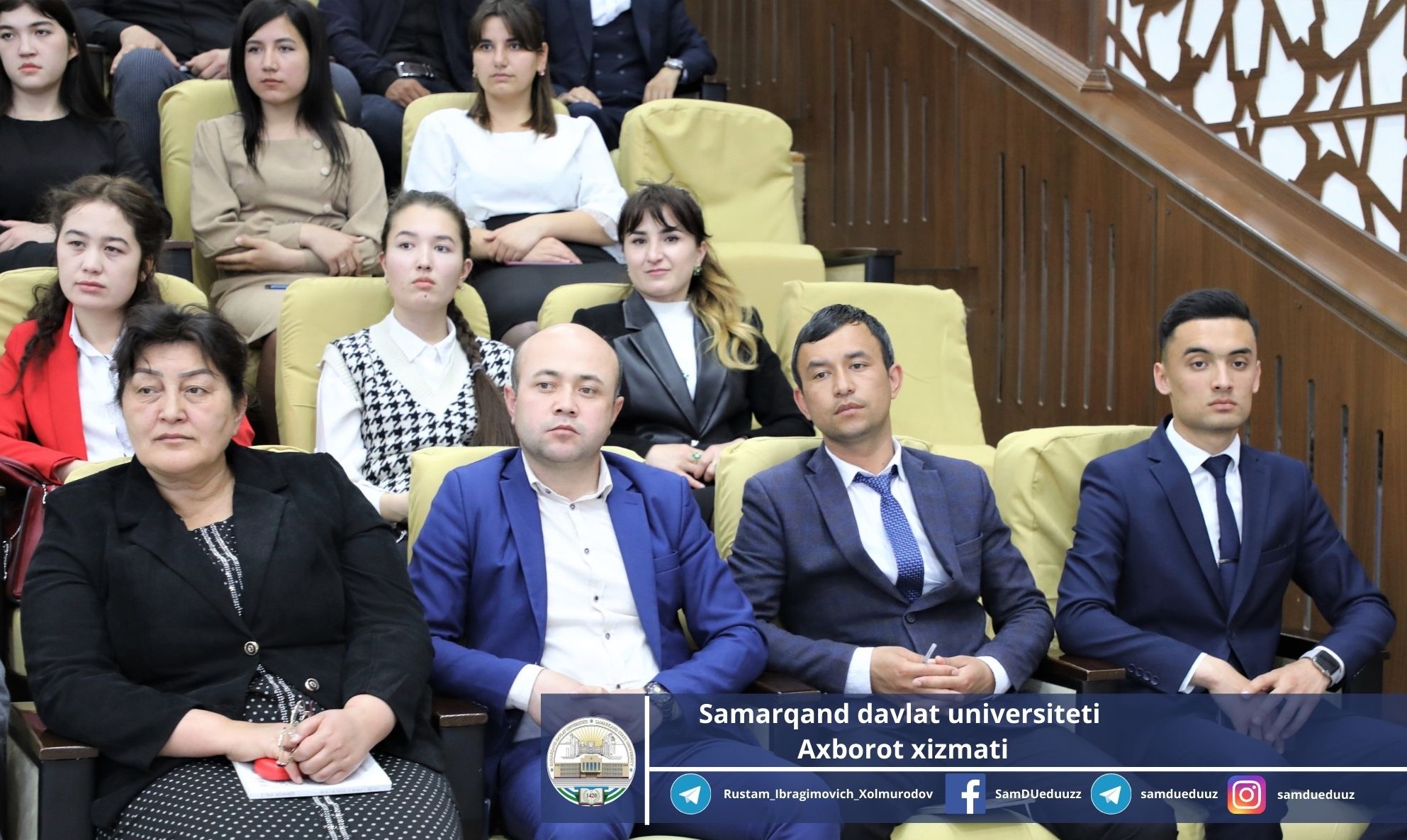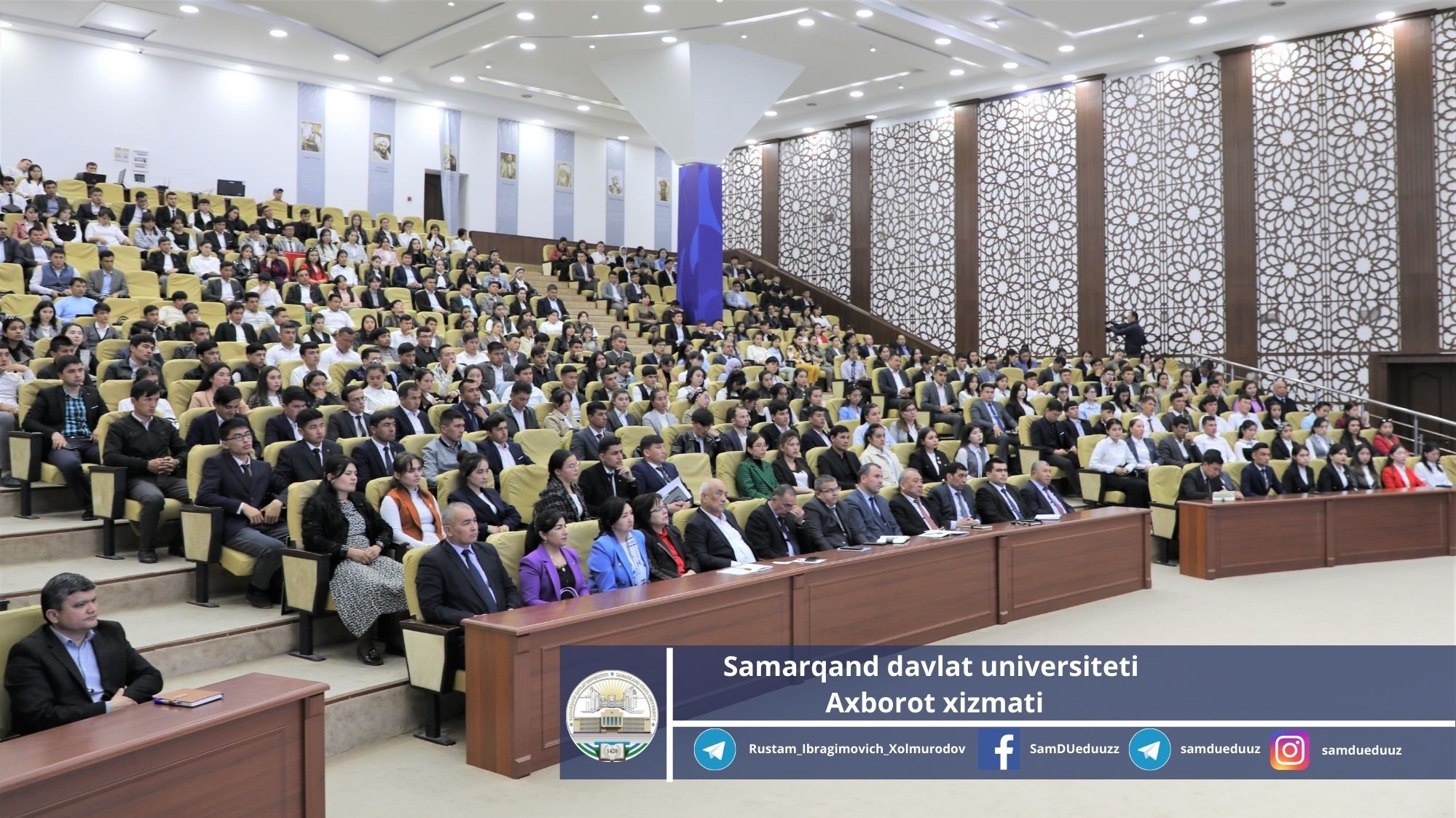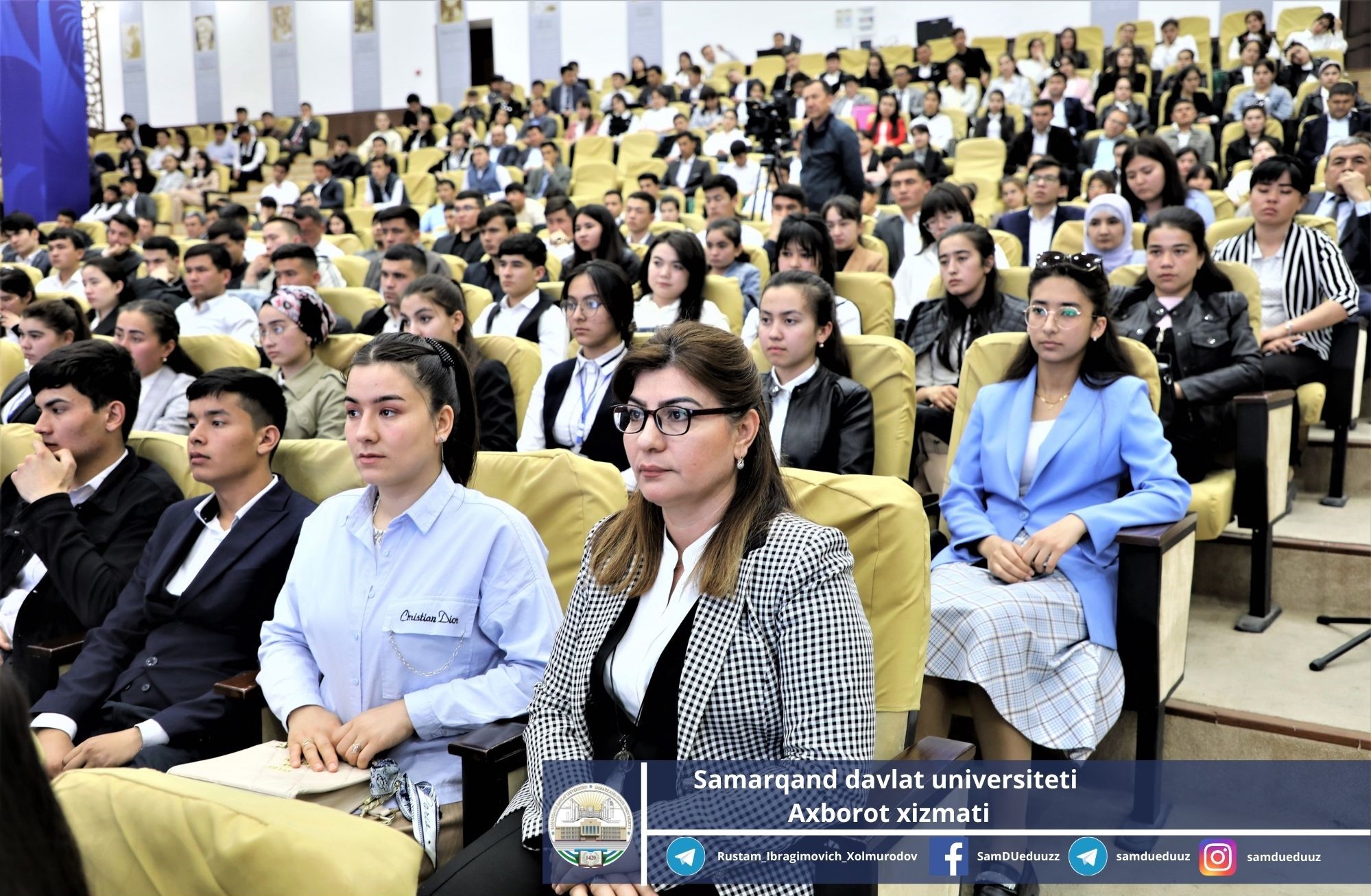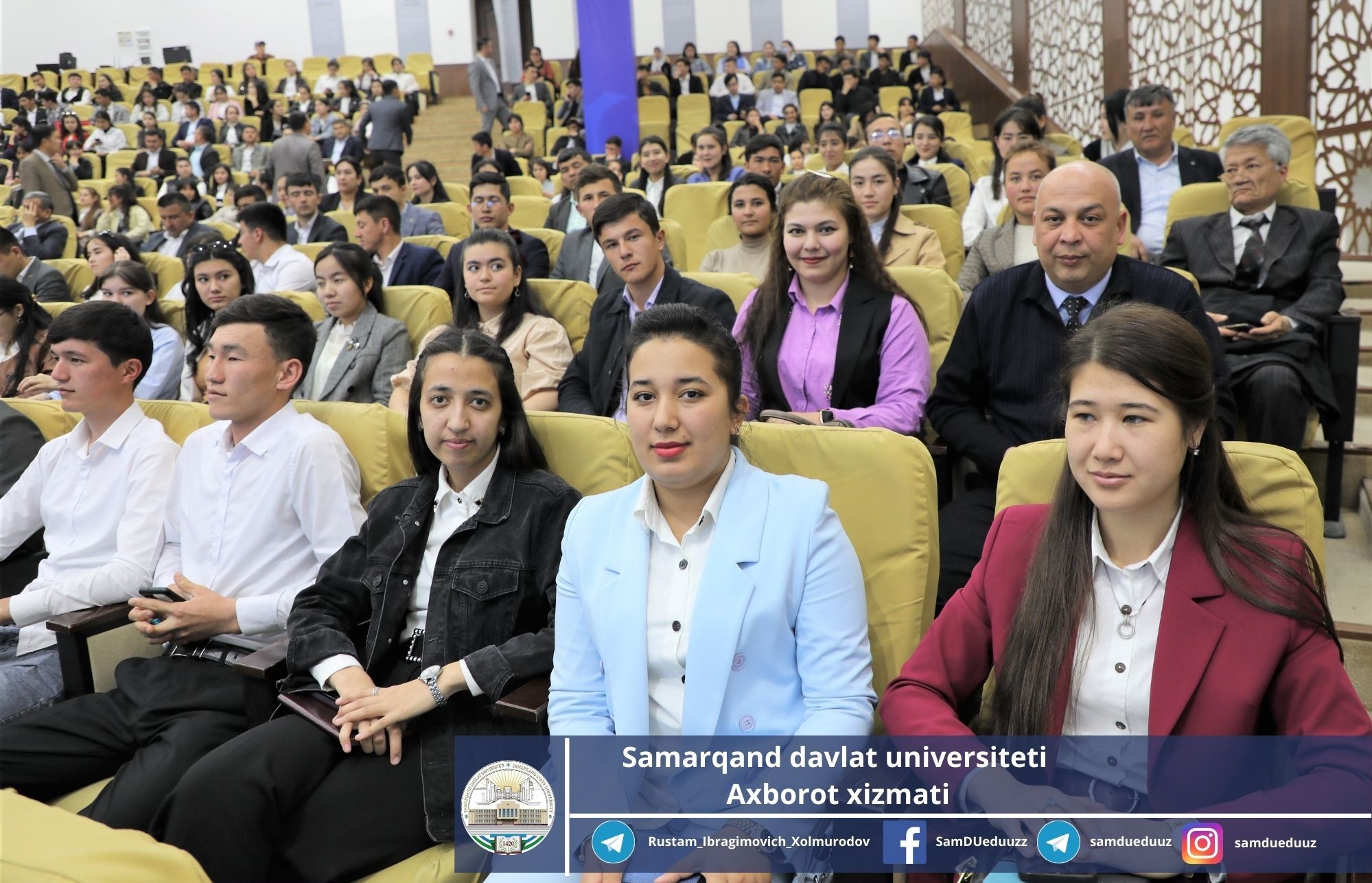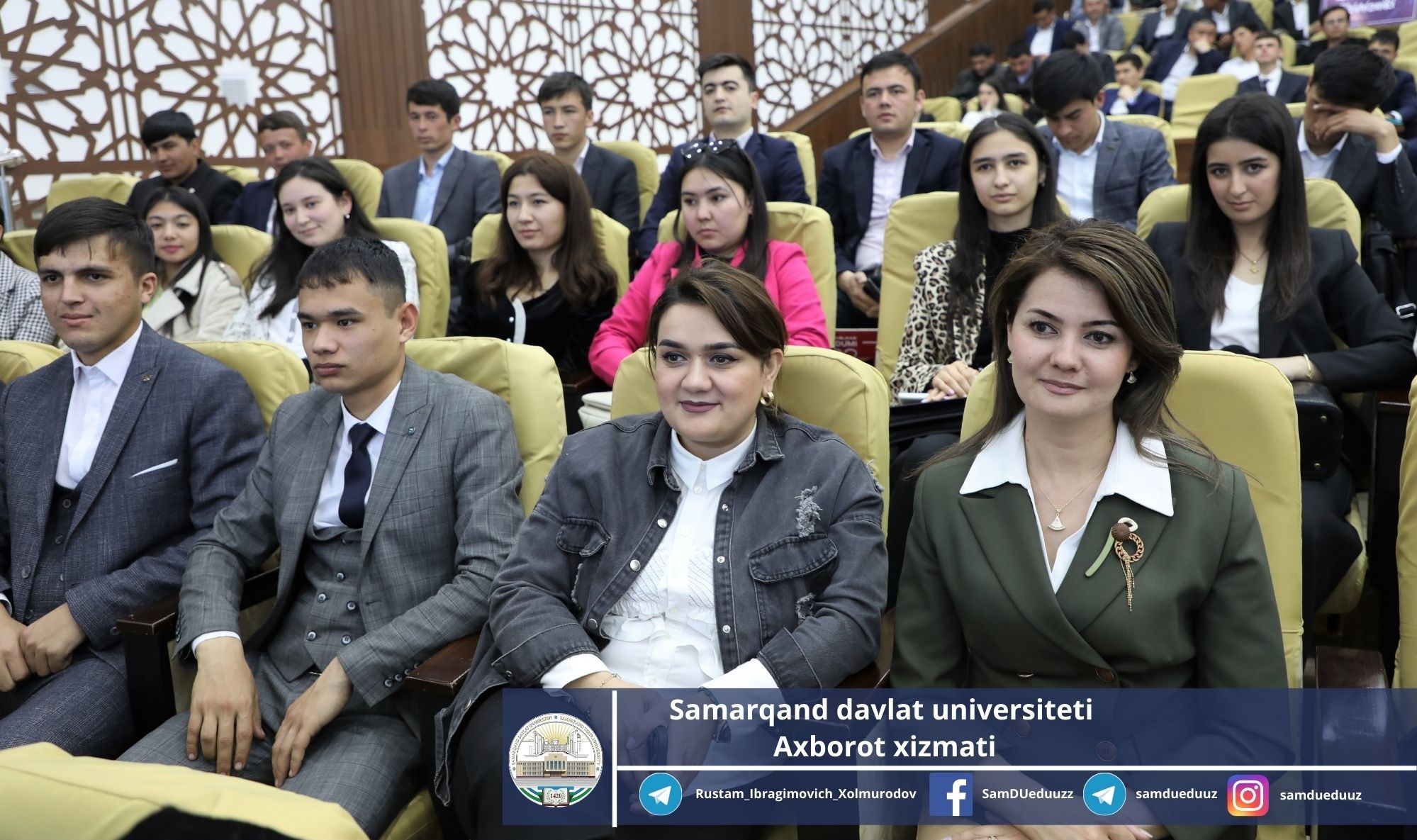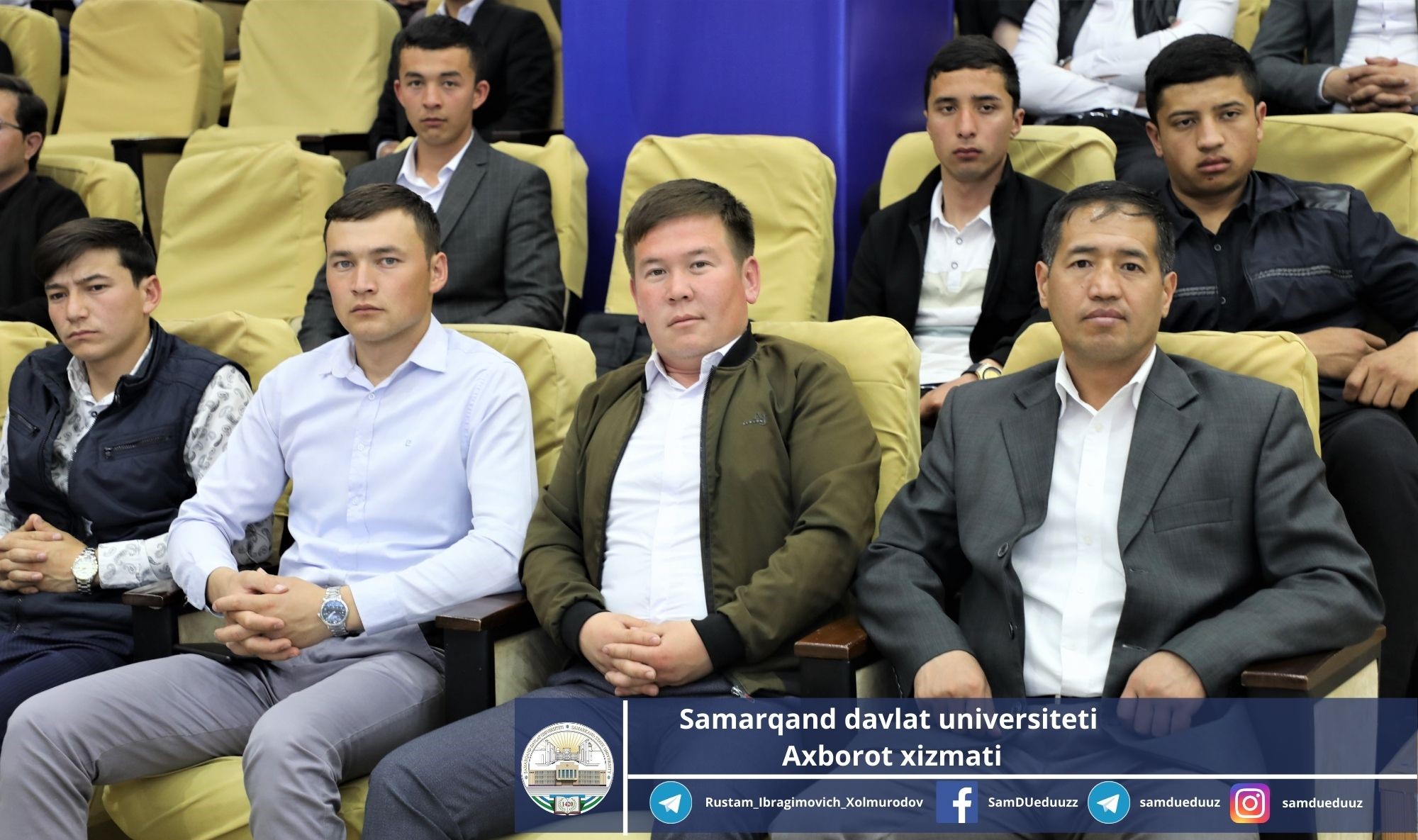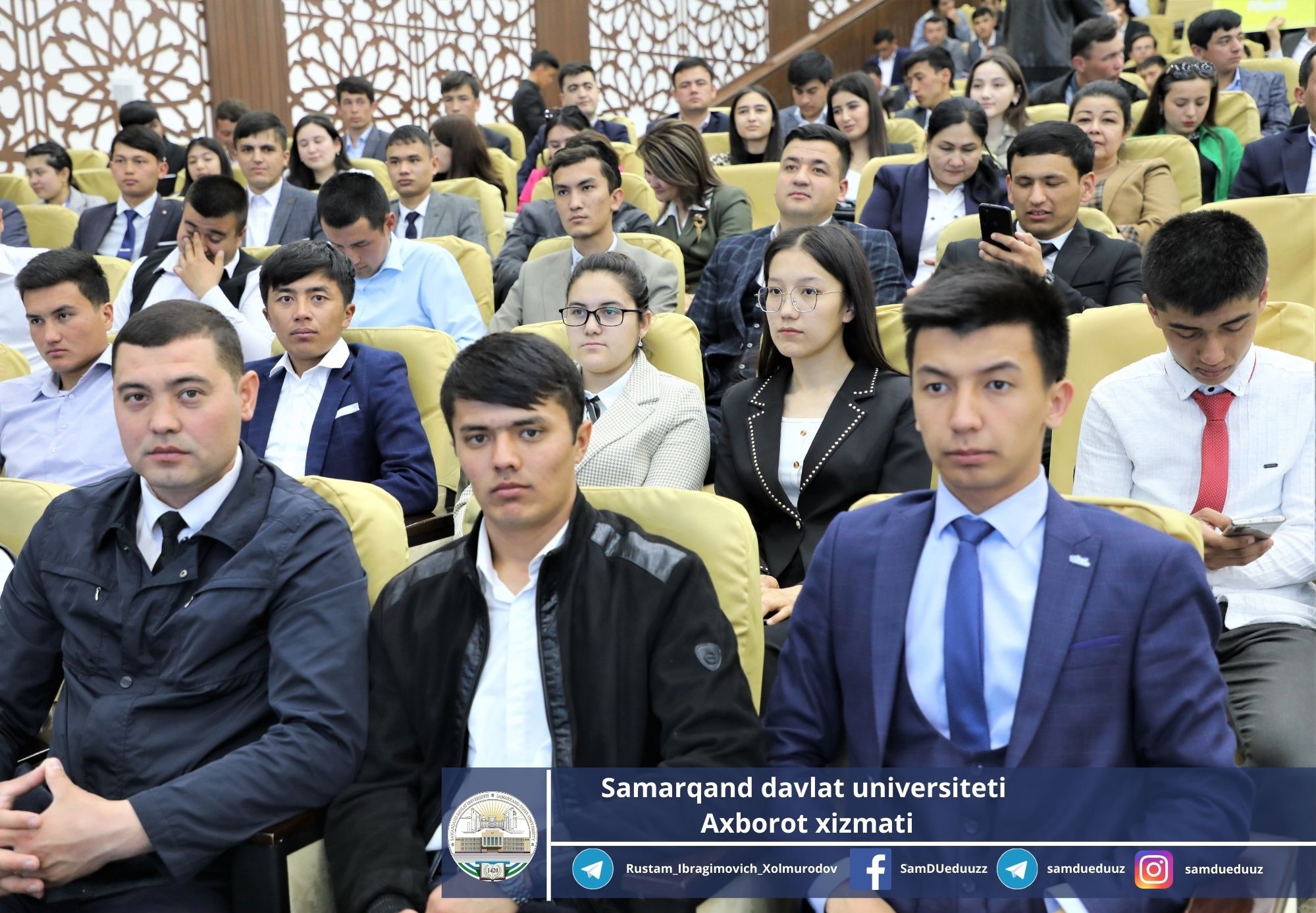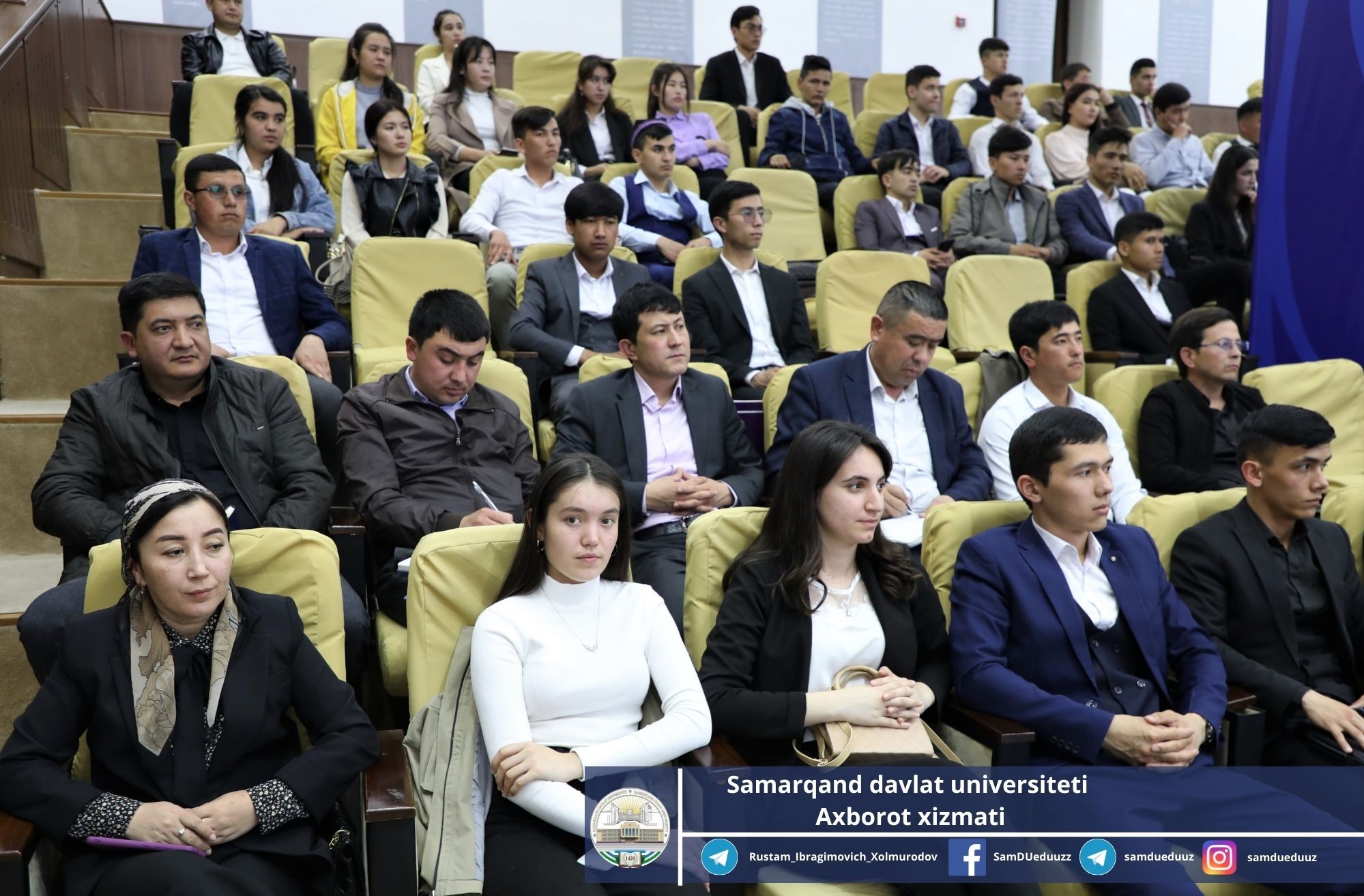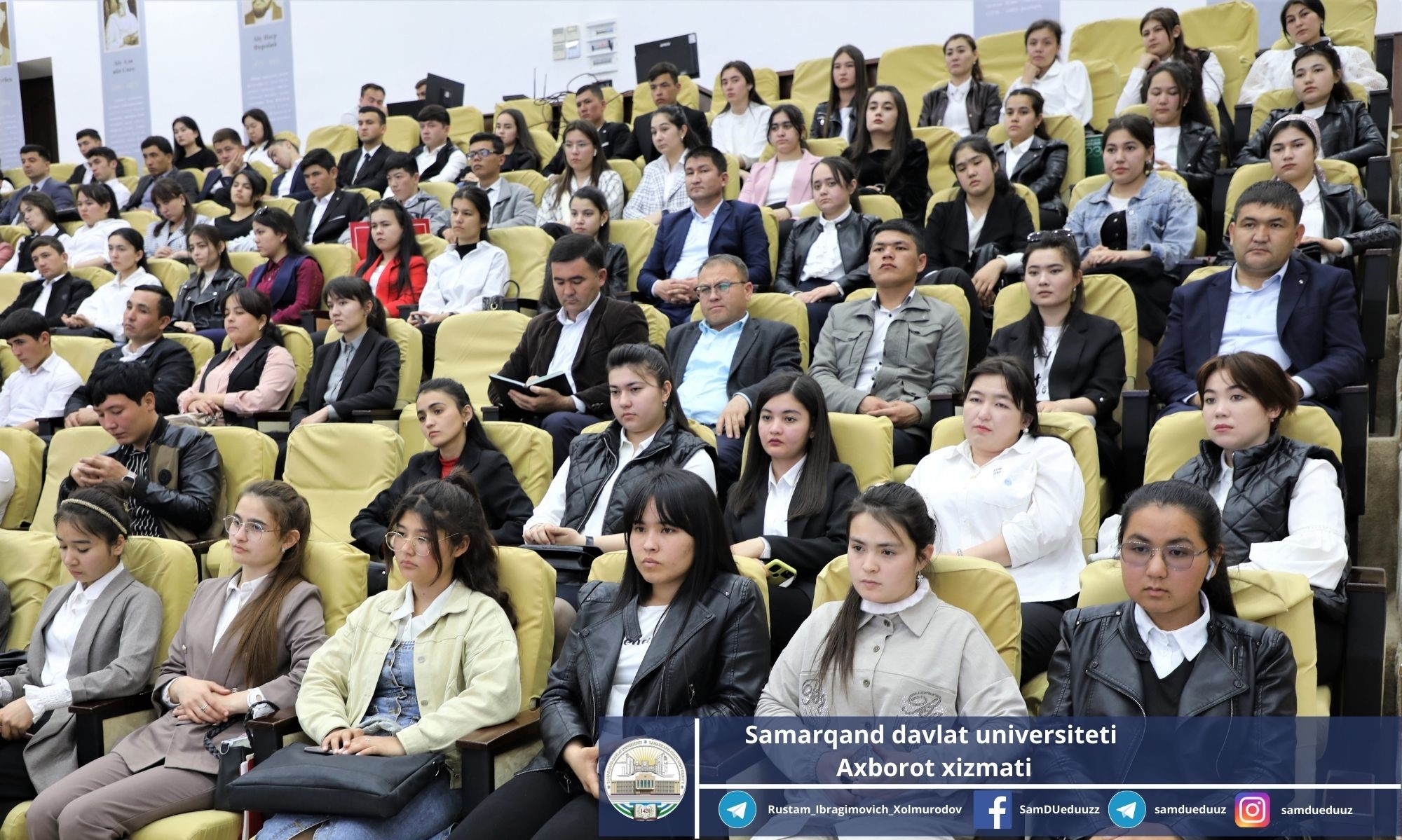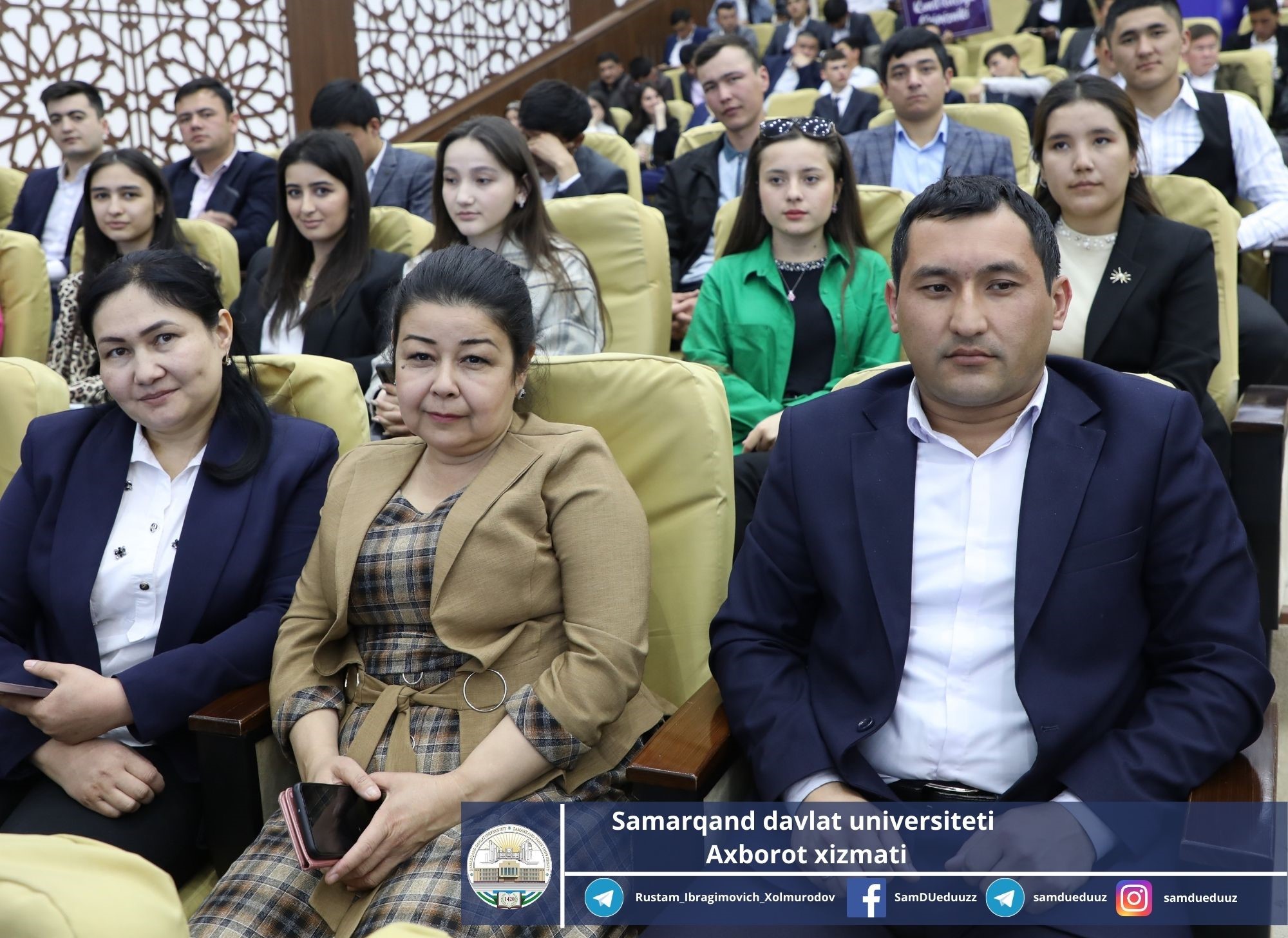 Information Service of
Samarkand State University.
Photos taken by Shavkat Akramov