Samarkand State University was visited by vice-rectors of Sakarya University (Turkey), professors Nachi Kaglar, Sinan Serdar Uzkan and director of the Center for Language Teaching and Research Serhat Kuchuk.
The guests were received by the General Consultant of the Department of International Cooperation of Samarkand State University, Professor Mukhtor Nasirov.
The main purpose of the visit is to establish partnerships and exchange students.
During the conversation, proposals were put forward for teaching master's students on the basis of joint educational programs (1 + 1), doctoral studies (PhD) and scientific internships for the teaching staff. An agreement was also reached with the University of Sakarya on the organization of remote seminars for teachers and students of SamSU.
In addition, negotiations were held on the exchange of experience in the field of bioengineering, mechatronics, electronics and agricultural engineering. The issues of teaching students of Samarkand State University studying at the stage of study in the magistracy (1 + 1) the Turkish language for studying in Turkey on the basis of joint educational programs were also agreed. One doctoral student (PhD) was offered scientific supervision by professors from Sakarya University.
As a result of the meeting, a memorandum of cooperation was signed.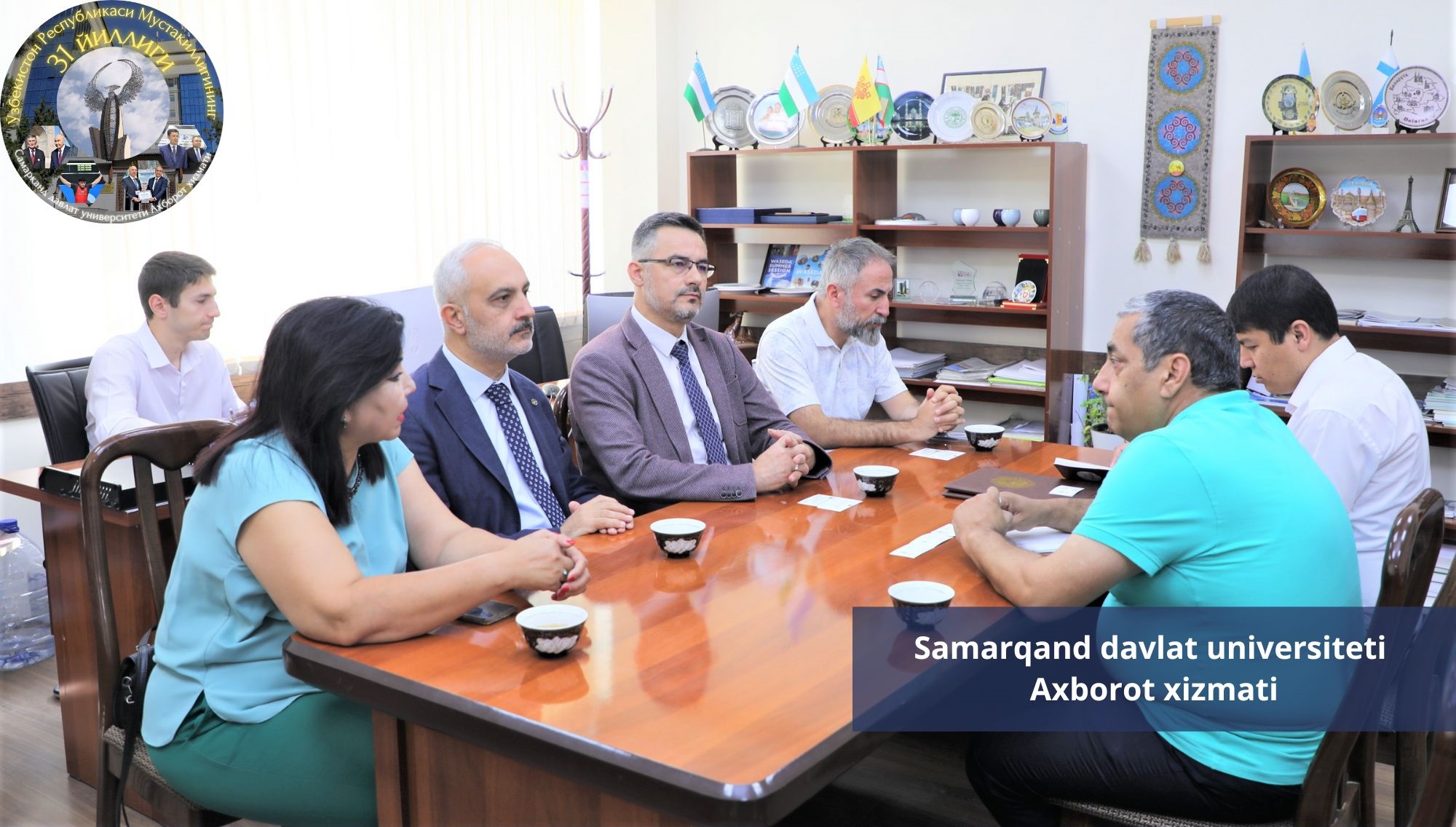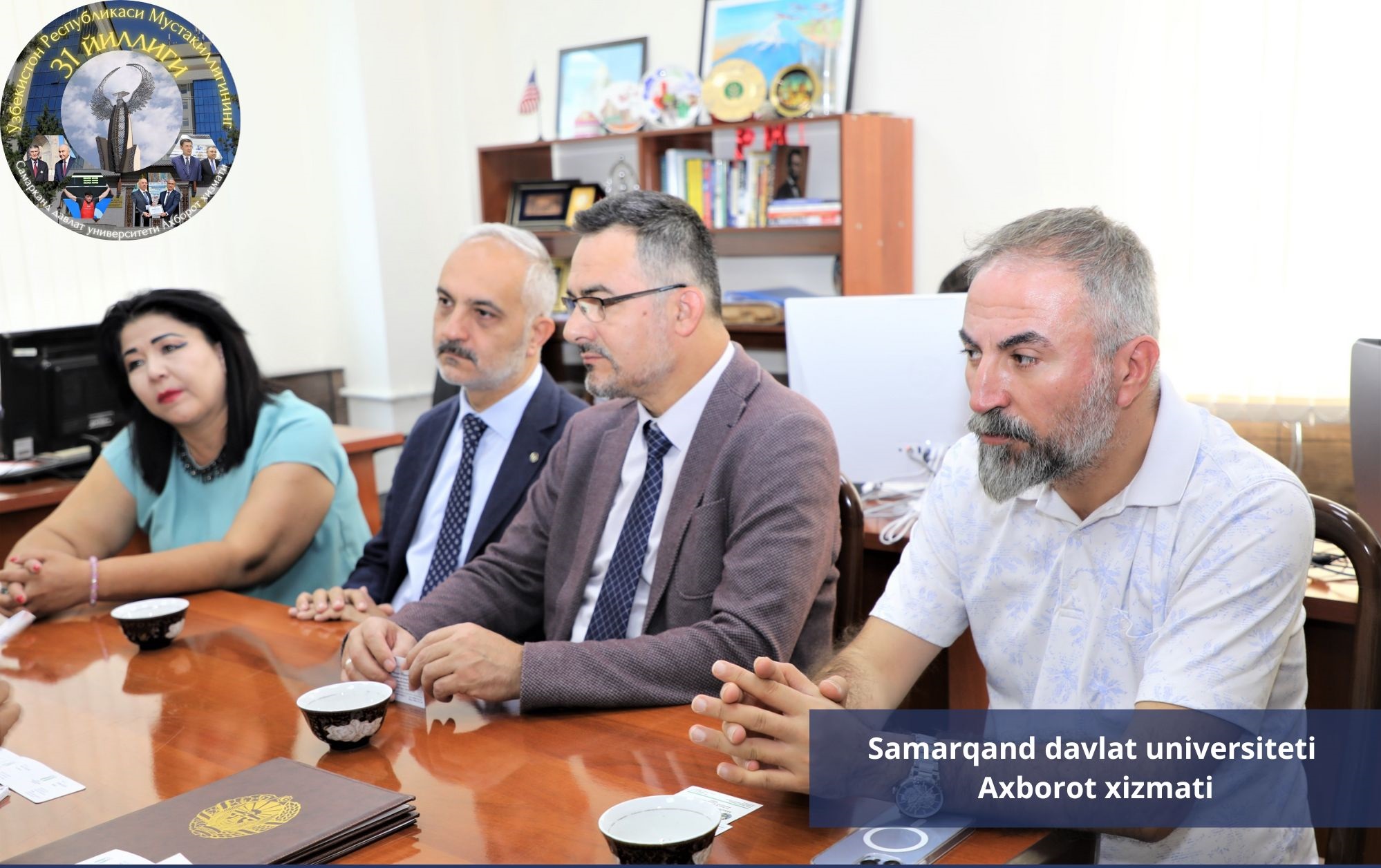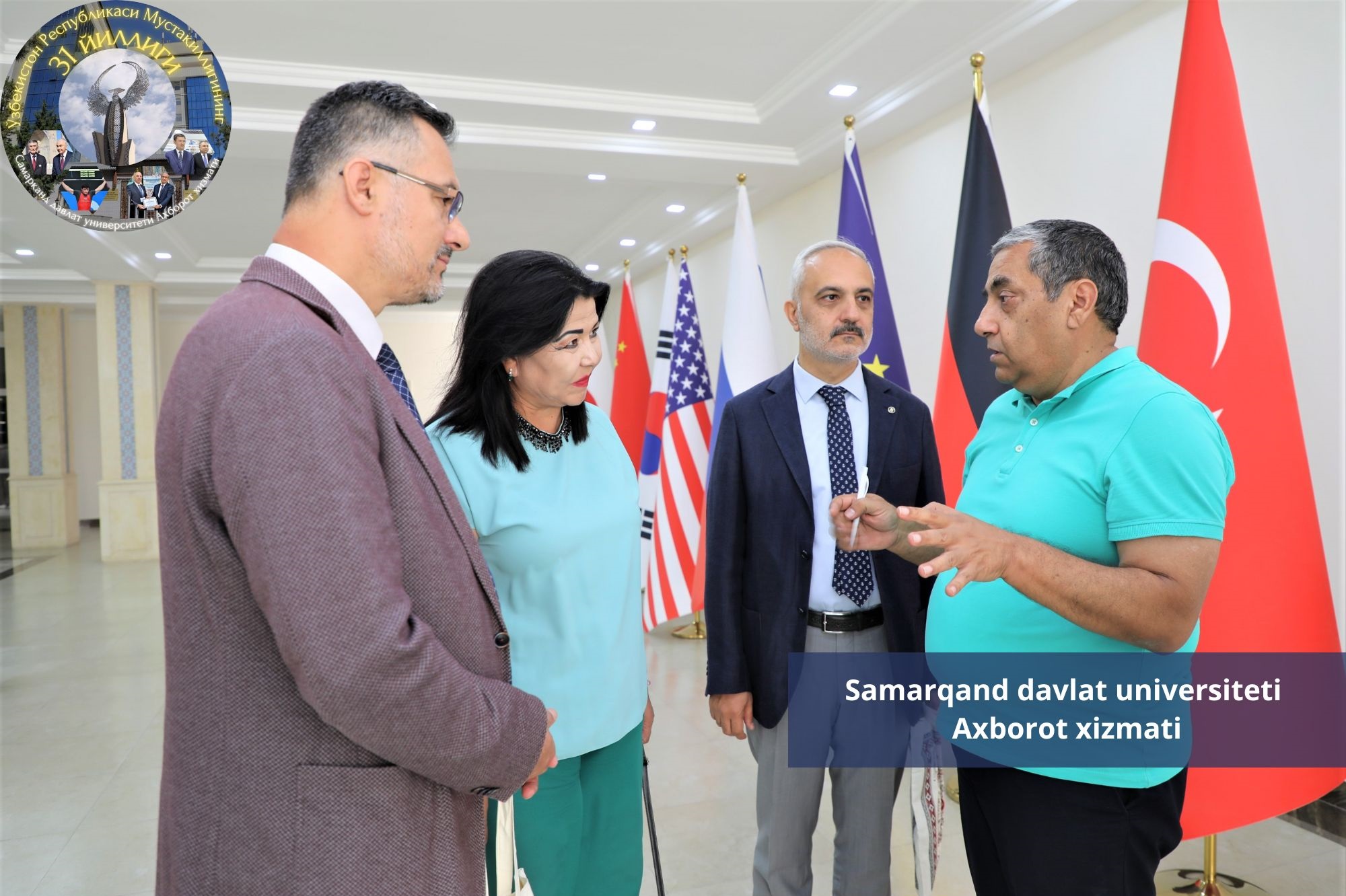 Bekhruz Shamsiddinov
Samarkand State University
information officer,
Photos taken by Shavkat Akramov.