Academician M.F.Siberian State University of Science and technology named after Reshetnev announces a quota for Master's degrees for 2023/2024.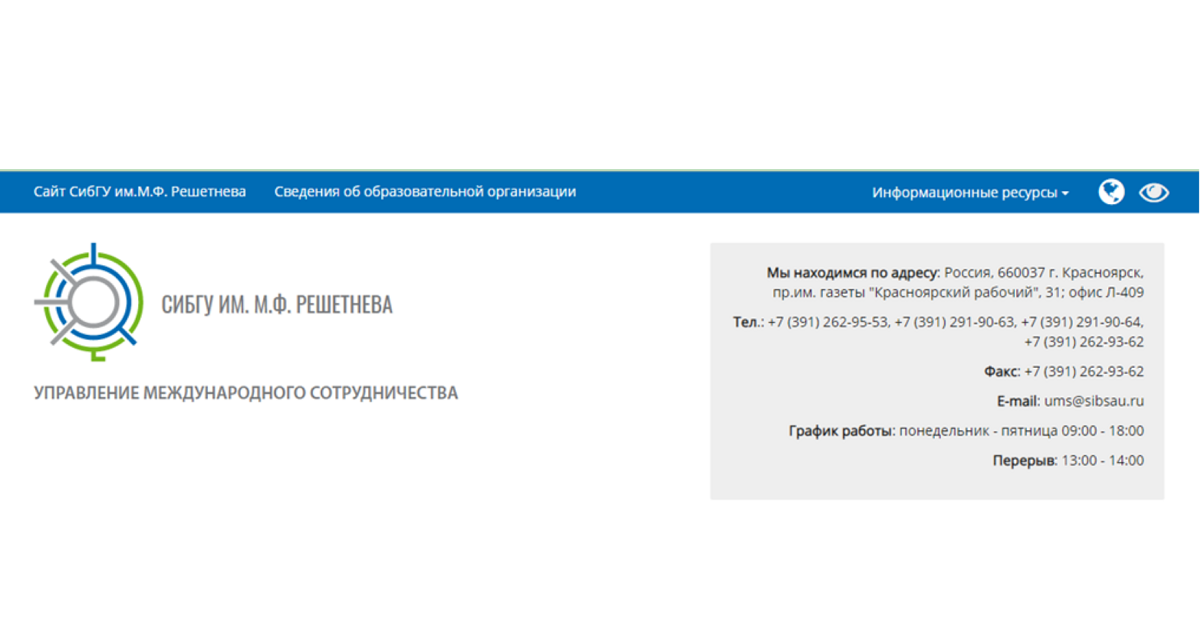 Name of Master's training areas:
Physics
Computer science and computing
Applied informatics
Infocommunication technologies and communication systems
Mechanical engineering
Design and technological support of machinery industry
Cooling, cryogenic equipment and life support systems
Systems Analysis and management
Organization and management of high-tech production
Management
Advertising and public relations
Required documents:
1.Application-candidate questionnaire
2.Foreign passport (the validity period of the passport should not expire earlier than one and a half years from the date of the start of the visa) and notarial translation of the passport into Russian.
3.Bachelor's degree for 4th year students:
Report card
Academic reference
Statement of performance (including all academic years) and notarial translation of the academic certificate into Russian
For graduates: notarial translation of a bachelor's degree and a bachelor's diploma into Russian.
4.Information about the average score of the diploma
5.Document confirming knowledge of the Russian language
6. Witness of the dam
7.Notarial translation of a medical certificate into Russian
8.Notarial translation of the certificate of absence of HIV into Russian
9.Image
10.Certificate/Diploma of participation (winner) in scientific and educational conferences and symposia (2020-2021)
11.Certificate/Diploma of participation in creative or sports events (winner) (2020-2021)
12.Scientific publications showing bibliographic information
13.Journal publications indexed by web of Science and Scopus databases
14.Patent or certificate for an invention registered in the prescribed manner
15.Other documents confirming social status
Personal achievements that is, for a diploma or certificate, an additional score is awarded. Points are calculated in total for each edition. Also, a copy of all documents must be original or certified.
The following E-mail until October 15, 2022, when candidates fill out the application form listed in the application: ums@sibsau.ru can send through.
The following site for additional information www.ums.sibsau.ru or wire. You can contact: +7 391-291-91-23