INTERNSHIPS IN TURKEY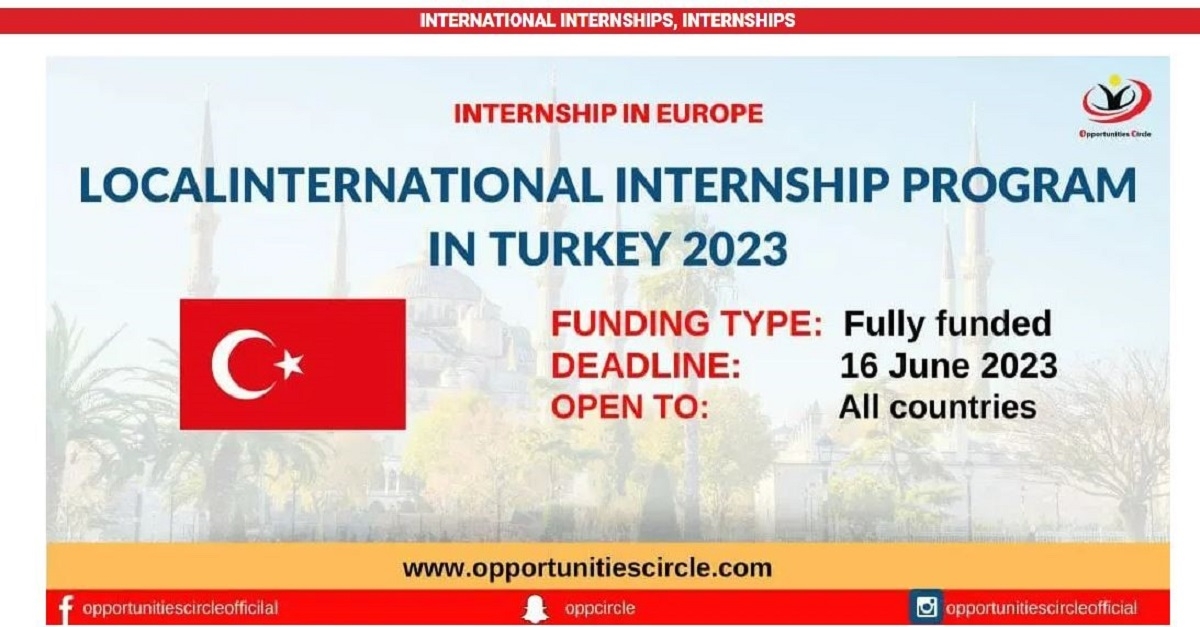 Internships in Turkey are offered to final year undergraduate students or recent graduates.
This fully funded internship helps interested students gain hands-on experience in companies and organizations ranging from marketing and finance to education and healthcare.
Internship period: from August 20, 2023 to August 27, 2023.
The application deadline is June 16, 2023.
Areas:
- Jurisprudence;
- Economy;
- City/regional planning;
- Statistics;
- Political science;
- Management;
- Sociology;
- International relationships;
- Other related areas.
Participation requirements:
- be over 18 years of age;
- study in the last year of a bachelor's degree or be a recent graduate;
- good command of English;
The following expenses are covered:
- Air ticket from Turkey;
- free accommodation;
- cost of travel around the city;
A certificate of completion of the internship is issued.
More information about this internship in Turkey can be found at the following link: https://www.opportunitiescircle.com/localinternational-internship-in-turkey/
To fill out the application, go to the following link: https://www.tbb.gov.tr/En/ContentUrl_localinternational-internship-program_283