Head of the department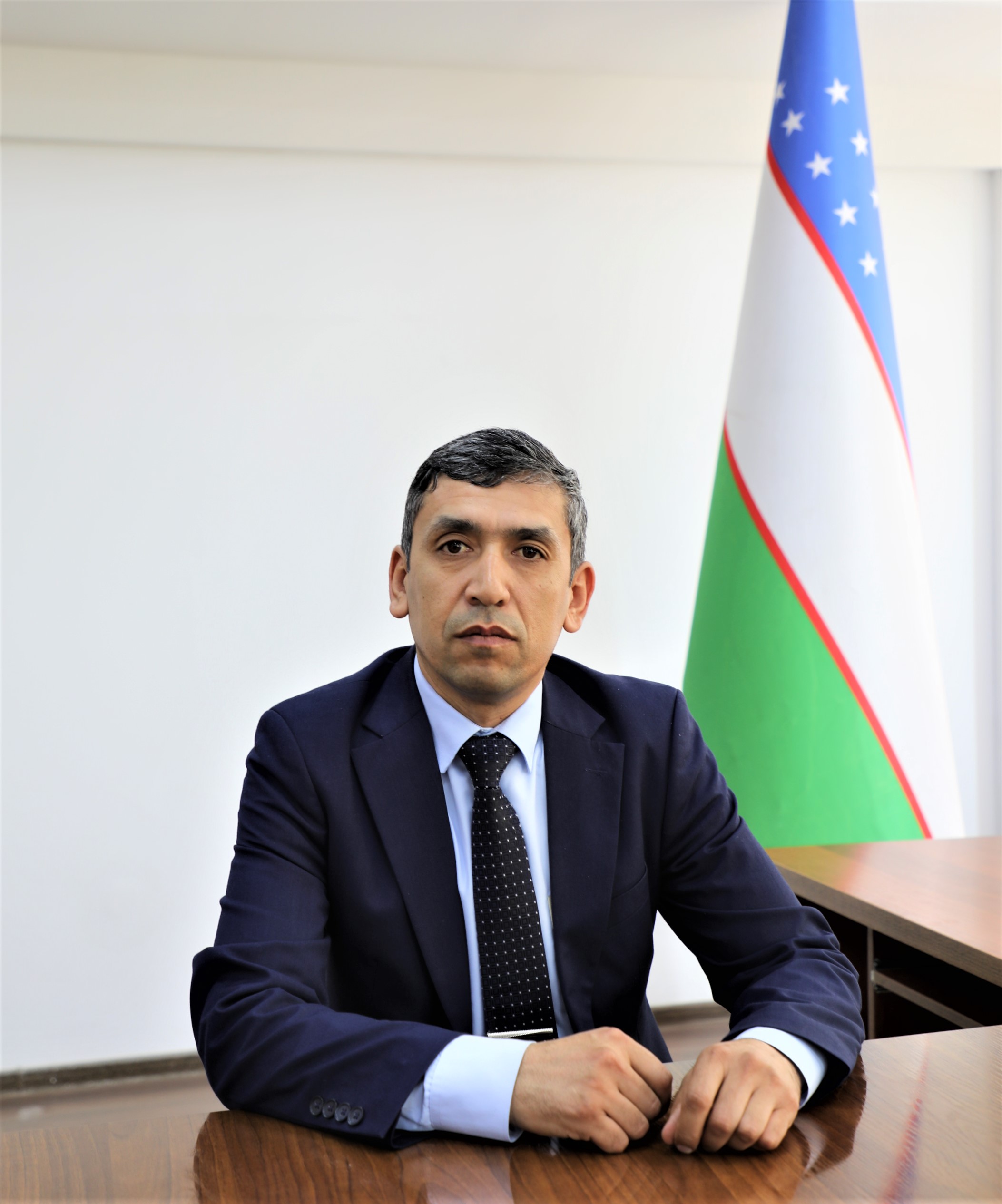 Sharifov Gayrat Nabievich
Reception days: Every day from 08:00 to 16:00
Phone number: +998912976212
Email: ngayrat@rambler.ru
Biography
1996-2000 - student of Samarkand State University;
2000-2002 - Master of Samarkand State University;
2002-2003 - Samarkand city professional college of consumer services, teacher of physics;
2004-2006 - Academic Lyceum at the Samarkand State Institute of Architecture and Construction, teacher of physics;
2007-2008 - Samarkand Higher Military Automobile Command and Engineering School, teacher of physics;
2009-2011 - Postgraduate student of the Department of Optics and Spectroscopy of Samarkand State University;
2012-2015 - Head of the Cabinet, Department of Optics and Spectroscopy, Samarkand State University;
2015-2020 - Assistant of the Department of Optics, Samarkand State University;
Since 2021, head of the Department of Optics, Samarkand State University.
The Department of Optics was founded in 1935 and currently trains highly qualified specialists who contribute to the development of science in the Republic.
A great contribution to the establishment and development of the department was made by prof. A.M.Titov, prof. M.F.Vux, prof. M.V.Chulanovsky, prof. M.M.Muminov, prof. A.N.Tekuchev, prof. S.U.Umarov, prof. Saidov and academician A.K.Atakhodzhaev.
The authority of the Samarkand "School of Optics", created by academician A.K.Atakhodjaev, is recognized not only in Uzbekistan, but also abroad. At present, the activities of this scientific school are successfully continued by the students of A.K.Atakhodzhaeva. They publish their research results in national and international scientific journals such as "Raman spectroscopy", "Molecular Structure", "Molecular Liquids", "Optics and Spectroscopy".
Summarizing the research work, the staff of the department in the publishing house "Fan" published the following monographs: "Spectral intensity distribution in the wing of the scattering line of liquids and solutions" (1981), "Dynamics of molecules in liquids" (2009) and "The structure of molecular aggregates in liquids and their manifestation in Raman spectra" (2014).
Also, the staff of the department in collaboration with scientists of the National University of Tajikistan published a textbook "Optics" in Tajik in 2019 and a textbook "Mechanics" in 2021. In 2021, 1 textbook and 4 teaching aids were published.
In 1996, 2001, 2006, 2013 on the basis of the Samarkand "School of Optics" international conferences "Actual problems of molecular spectroscopy" were held. Leading scientists in this field from the USA, Germany, Poland, Russia, Ukraine and other countries took part in the work of these conferences.
At present, the department is headed by Doctor of Philosophy in Physics and Mathematics (PhD) G.Sharifov. Scientific, pedagogical and educational work at the department is carried out by: professors - N.Nizomov, A.Jumabaev, Kh.A.Khushvaktov, E.Kurtaliev, associate professors - U.B.Juraev, M.Khamrakulov, M.Kulieva, G.Murodov, A.Shodiev, Z.U.Mamatov, A.A.Absanov, Sh.Rakhimov. A number of technical specialists of the department are involved in organizing the educational process.
In 2021, 2 employees of the department: Kh.A.Khushvaktov (DSc) and G. Sharifov successfully defended doctoral dissertations and received approval; currently 1 employee of the department is studying for doctoral studies (DSc), 6 employees - in basic doctoral studies (PhD) and 1 the young staff members are formalized as research trainees.
International cooperation of the department is well established. The staff of the department conducts joint research work with prof. K.G.Tokhadze from St. Petersburg State University, prof. I.Doroshenko from Kiev National University, who come and give lectures to students and masters. In addition, applicants for basic doctoral studies conduct their scientific research at St. Petersburg State University.
Subjects taught at the department according to the curriculum
Undergraduate Curriculum:
• Mechanics
• Molecular physics
• Optics
• Applied optics
• Mechanics and Molecular Physics
• Special course (Structure and physical properties of molecules - 2 course)
Master's curriculum:
• Fundamentals of Spectroscopy
• Electronic spectra of molecules
• Actual problems of molecular spectroscopy
• Vibrational spectra of molecules
• Physics of liquids and real gases
• Interaction of electromagnetic radiation with media
• Molecular optics