Grant for Master's Degree in Engineering, Business Administration, Law, Finance, Agriculture, Political Science and Health Education at prestigious universities in Japan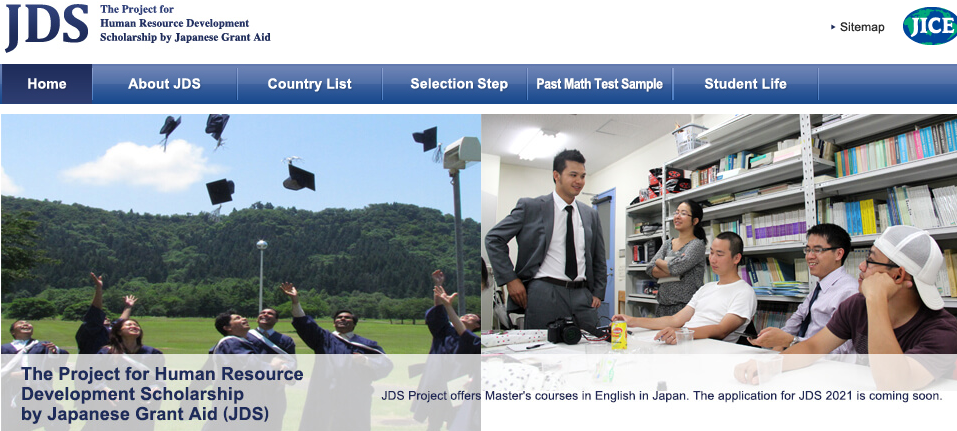 Project office JDS, Japan, announces grant projects for graduate programs in engineering, business management, law, public financial management, agriculture, health policy / administration, and education at prestigious universities in Japan.
Applicants wishing to study in these areas must submit their candidacy to the Department of International Cooperation of the University by October 8, 2021.
The deadline for submitting applications for a grant project is October 15, 2021, application forms and detailed information are available at: https://jds-scholarship.org/country/uzbekistan/index.html.
More detailed information can be obtained from the department of international cooperation of the university: 66 2402853, irossu1420@gmail.com