ABOUT THE FACULTY
Faculty of Physical Education
The Faculty of Physical Education of Samarkand State University has been operating since 1967. About 1200 students study at the faculty, in the educational directions of magistracy 5112000 - "Physical culture", 5610500 - "Sports activity (by type of activity)", 5A112001 "Theory and methods of physical education and sports".
There are 4 departments at the Faculty of Physical Education of Samarkand State University: "Theory and Methods of Physical Culture", "Methods of Teaching types of Sports", "Improving Sports and Pedagogical Skills" and "Interdepartmental Physical Culture and Sports". These departments have 50 professors and teachers, including 2 professors, 8 associate professors, 4 senior teachers and 36 assistants.
4 textbooks of professors and teachers of the faculty: "History and management of physical education" prof. Eshnazarova J.E., "Improving pedagogical skills in sports" associate professor B.B. Kipchakov, Associate Professor "General and Sports Psychology" doc. Y. Masharipov, "Theory and methodology of volleyball" prof. Z.B. Boltaboev are published according to which students of 15 faculties of physical culture of universities of the Republic of Uzbekistan study. In addition, 18 textbooks, more than 30 teaching aids, monographs, more than 550 scientific articles are published. The faculty held 3 international and 7 republican scientific conferences.
The teaching staff of the faculty has established cooperation with the Chinese University of Xu-Ju, more than 15 higher educational institutions and research centers in Tajikistan, Russia, Kazakhstan and the Republic of Uzbekistan.
In the 2020-2021 academic year, the total number of full-time students of the Faculty of Physical Education is 1104 people, 284 of which are highly qualified sports students. Today 16 of them are world champions, 32 ones are champions of Asia and 236 students are champions of Uzbekistan.
Our student athletes, who make up 90% of the national team of the region, succeeded in taking 3 second places, 2 third places at 7 sports competitions of the Universiade and were awarded 3 Tiko cars and 3 Damas automobiles by the President.
In total, 7 participants of the International Olympiad studied and are studying at the faculty. Among them Dilshod Yorbekov (boxing), Alena Piskunova (track and field), Alexandra Kotlyarova (track and field), Utkir Kurbanov (judo), Ruslan Kurbanov (track and field), Yodgora Mirzaeva (boxing) and Utkir Negmatov (parajudo) contributed to the advancement of the reputation of not only our university, but also our republic throughout the world.
At the Asian Games, more than 100 of our students went in for various sports and won prizes. Those are J. Tillaev, L. Azimova, I. Abdurazakova, G. Ismatova, A. Kotlyarova, R. Shusherov and I. Nurullaev. In particular, at the Asian Games in Guangzhou, China in 2011, U. Kurbanov won a bronze medal, while B. Murodov and Y. Khamzaev were awarded with 2 bronze medals.
At the same time, our highly qualified student sportsmen won 4 gold, 4 silver and 2 bronze medals at the world championships and 5 gold, 4 silver and 4 bronze medals at the Asian championships, 53 gold, 9 silver and 4 bronze medals and diplomas at the championships of Uzbekistan.

All students who have successfully participated in prestigious sports events during the academic year and won prizes at the faculty are regularly reported in various media channels, including: UzReport, Sport and Telegram news channels and university websites in uzbek, russian and english languages.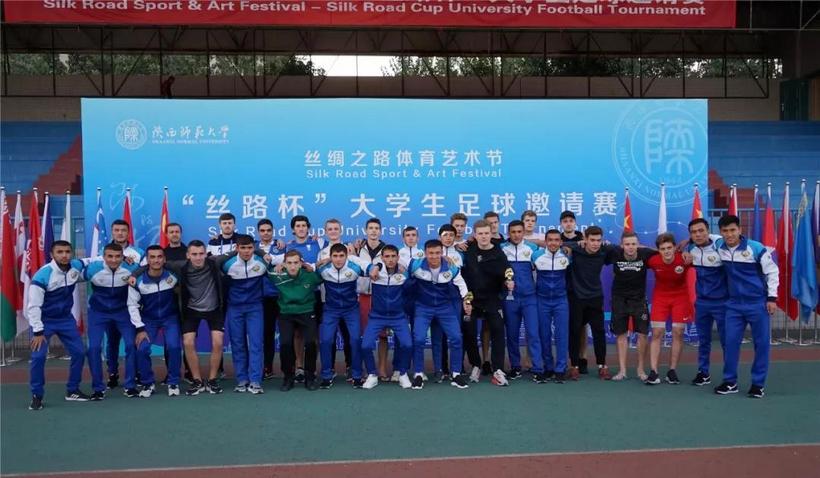 Today, Uzbek athletes are actively getting prepared for the Olympic Games "TOKYO-2021" taking place in Japan in 2021. They compete with dignity in prestigious tournaments and in contests giving tickets for winners to win tickets to the biggest competition in four years. It should be noted that among the students of the Faculty of Physical Education of Samarkand State University there are world and Asian champions in such sports as judo, boxing, gymnastics, athletics, rowing, who are fighting for a ticket to the TOKYO-2021 Olympics. All facilities for these student-athletes are provided by the rector of the university R.I. Khalmuradov. For this reason, it should be noted that the results achieved by all student athletes in the world sports arenas are at a high level.
Davlat Bobonov, a former student of the Faculty of Physical Education of Samarkand State University, and Muhammadkarim Khurramov won the gold medal in the 90 kg weight category at the prestigious Grand Slam judo tournament held in Dusseldorf, Germany on February 22-24, 2020. It is no exaggeration to say that having 1000 points, which is important for the rating, was a worthy gift for the 600th anniversary of our university.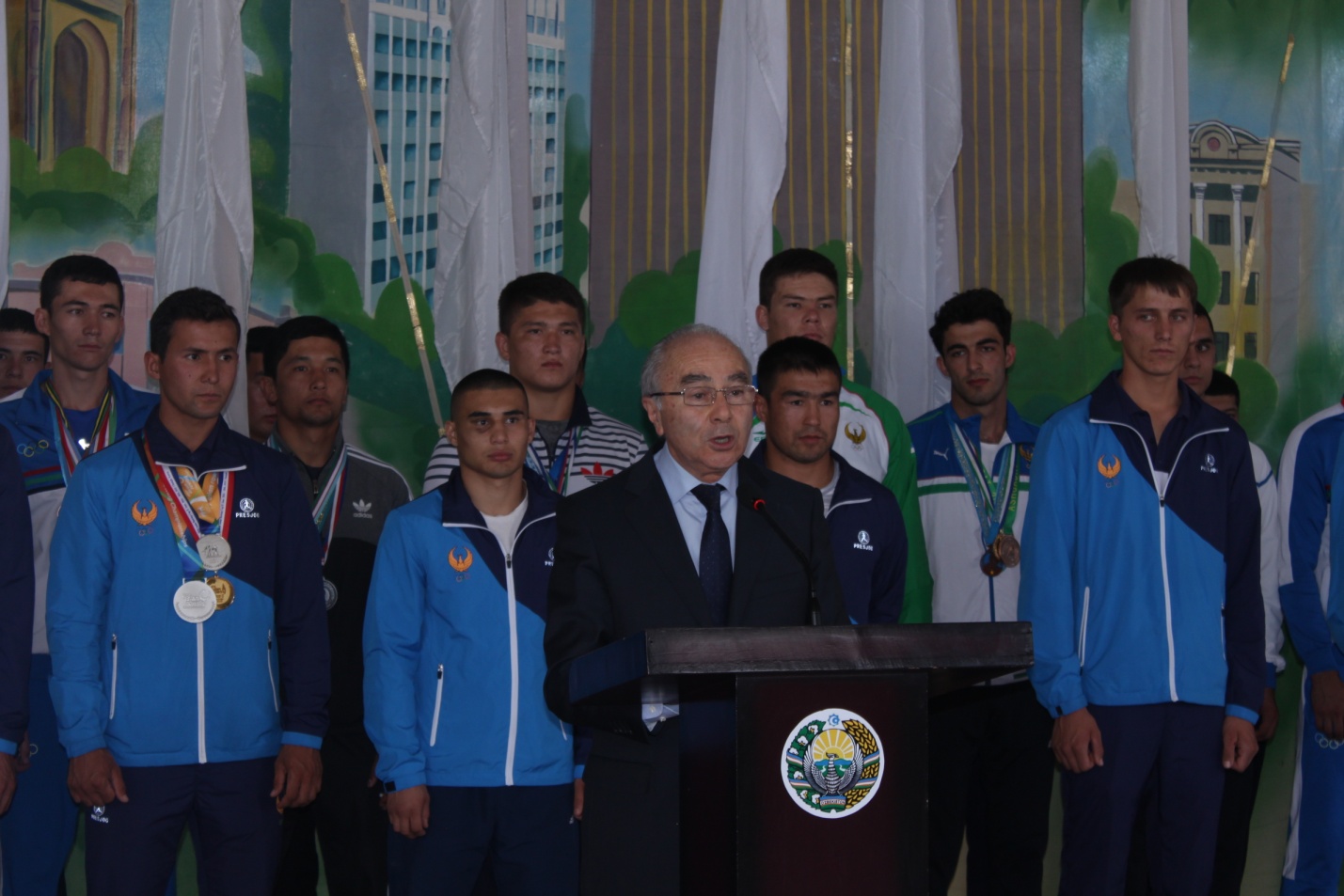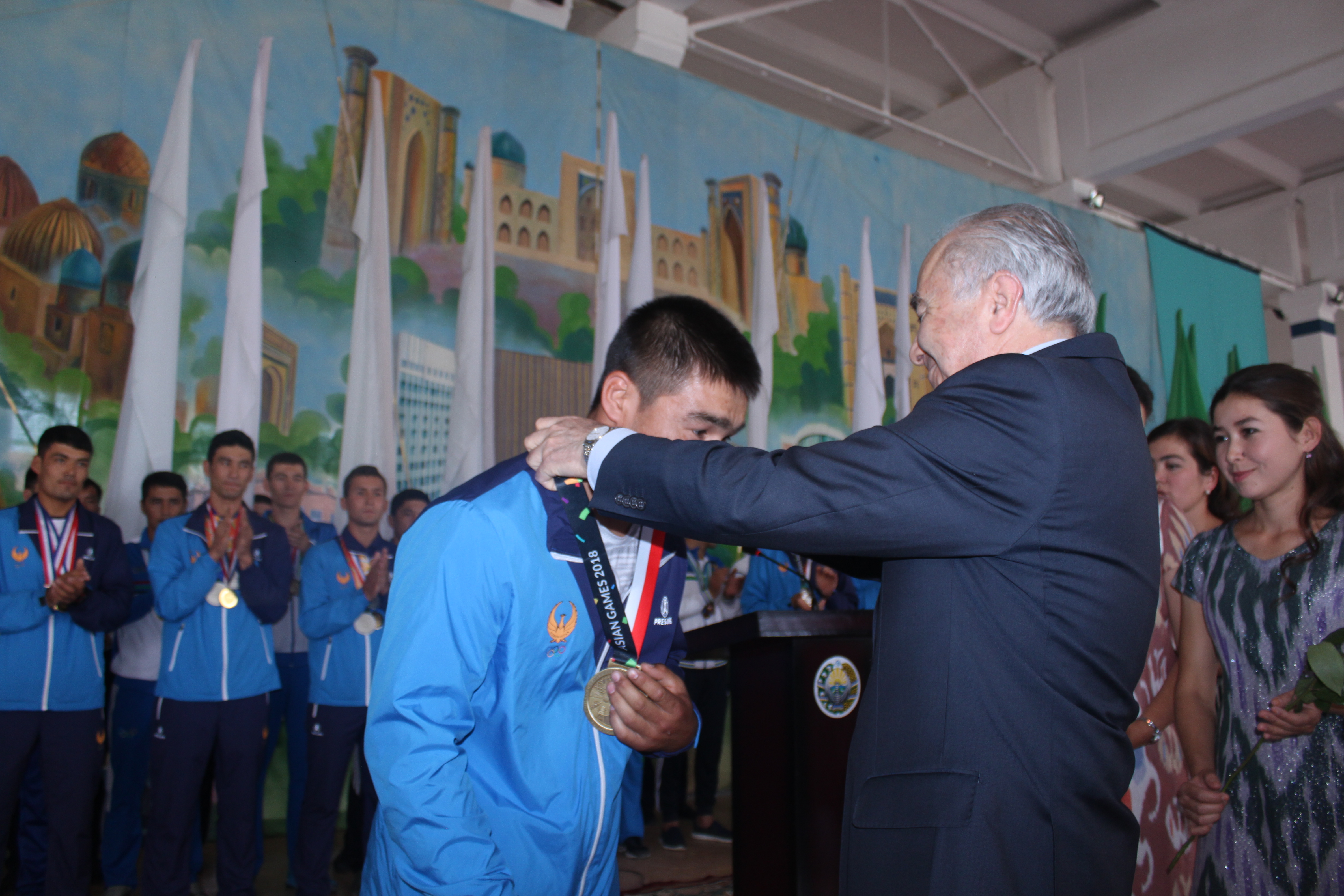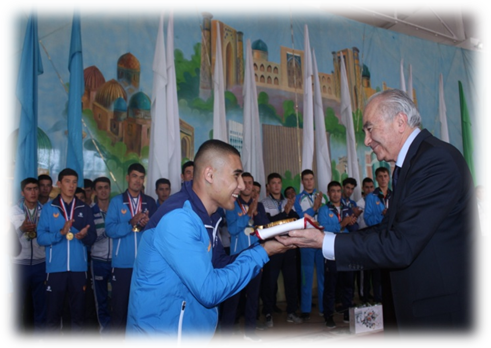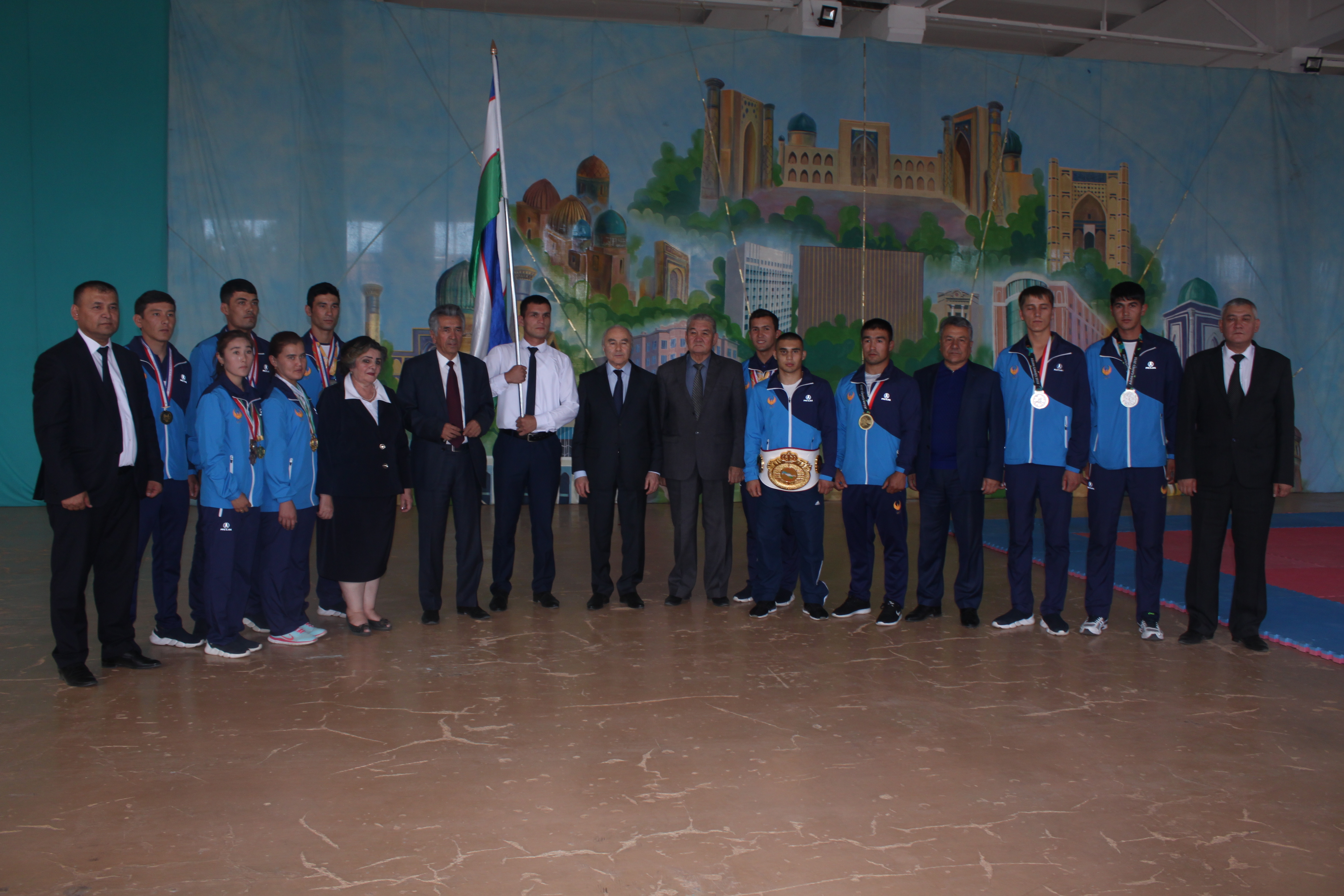 Two laureates of the "Zulfiya" award, two holders of the "Mustakillik" (Independence) badge and one state scholar of Navoi study at the faculty.
At the Faculty of Physical Culture, Action Program and roadmaps are being implemented in time to ensure the implementation of decisions of the Cabinet of Ministers of the Republic of Uzbekistan in the field of education and physical culture and sports such as the Resolution of the President of the Republic of Uzbekistan "On the further development of physical culture and mass sports" No. PP 3031, Decree of the President of the Republic of Uzbekistan dated January 24, 2020 No. PF-5924 "Measures to further improve and popularize physical culture and sports in Uzbekistan".
Today, in 5 gymnasiums of the university, all conditions have been created to attract students to various sports sections, improve sports results, prepare for sports competitions and classes in 12 sports are organized in these gyms.
In addition, there are 6 sports clubs for students inhabiting in the dormitories of Samarkand State University, which attract more than 500 students. At the same time, under the guidance of professors and teachers of the Faculty of Physical Culture, morning physical education classes are organized and regularly held for students living in dormitories.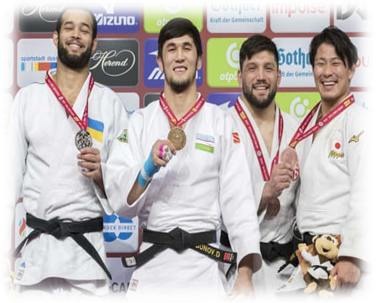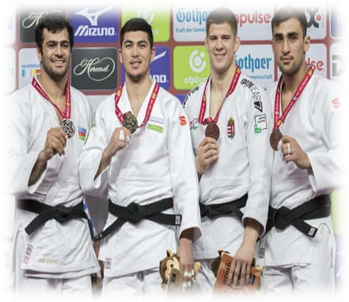 In conclusion, today Uzbekistan is developing sports in the full sense of the word, and Samarkand State University is gaining a reputation as a place for people who have turned sport into a holiday of spirit and body. As a result, a healthy lifestyle is instilled among young people, and the popularity of sports is ensured. University athletes demonstrate to the whole world the country's sports potential, winning high victories at prestigious competitions around the world.