SAMARKAND STATE UNIVERSITY IS ALSO ACTIVE IN THE NATIONAL MOVEMENT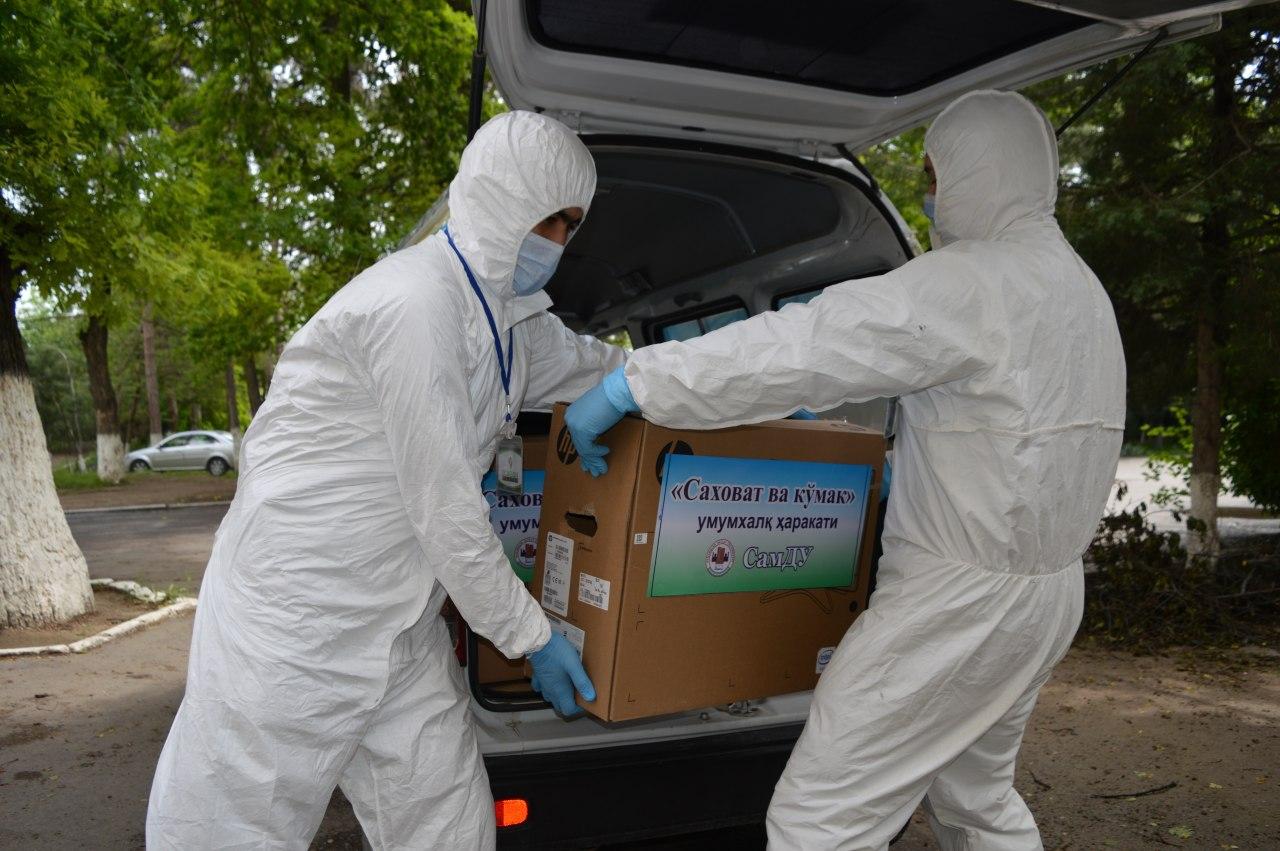 The staff of Samarkand State University is also actively involved in the nationwide movement "Generosity and Support". Dozens of low-income, sick, disabled and bereaved families living in more than twenty mahallas of Samarkand were provided with necessary food products at the expense of funds raised by the University for the services provided to the population. The charity event was attended by Maqsud Shaykhzoda, Ziyokorlar, Orzu, Nurli Yol, Baraka, Oltin Asr, Temiryolchi, Tutzor, Farobi, Rahmatabad, Ali Kushchi, Adolat, Beruni, Mevazor mahallas. Food was distributed to needy, low-income families in need of financial assistance. Each of these families was given boxes of food and cash. Of course, this work is carried out in strict accordance with today's requirements, on the basis of sanitary requirements.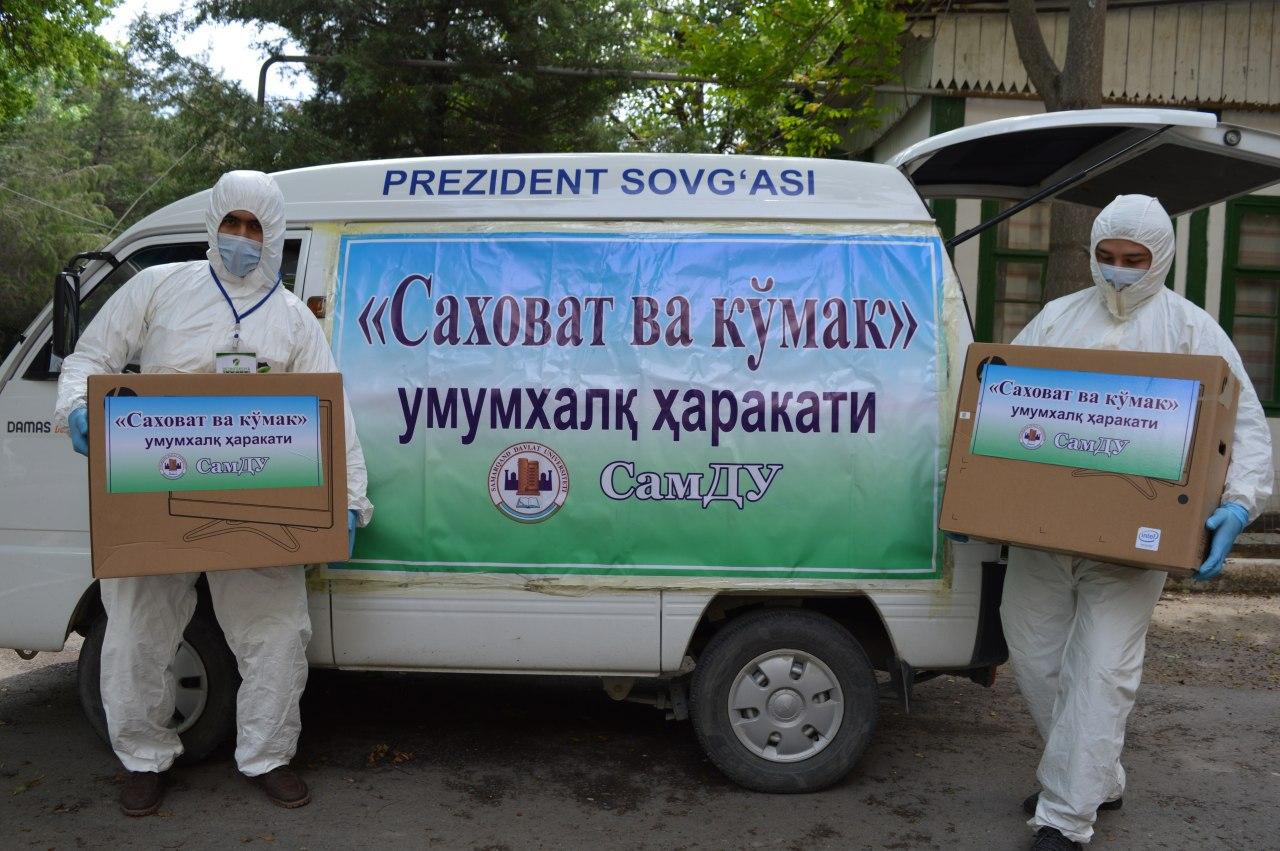 A group of activists and leaders of the Youth Union of Samarkand State University visited 15 families in need of social assistance in Akdarya district, who are disabled and who has lost their breadwinners, and they were provided with food.
These families are very happy that the country's leadership, organizations, institutions and even students are not ignoring them in the current difficult situation caused by the COVID-19 virus pandemic. They expressed sincere gratitude to the President, who initiated the movement, as well as to the leadership of Samarkand State University, activists and leaders of the primary organization "Youth Union" for their support of this noble initiative.
"Primary organization" Youth Union SamSU