VISIT OF THE DELEGATION OF THE INDIAN  PROVINCE OF GUJARAT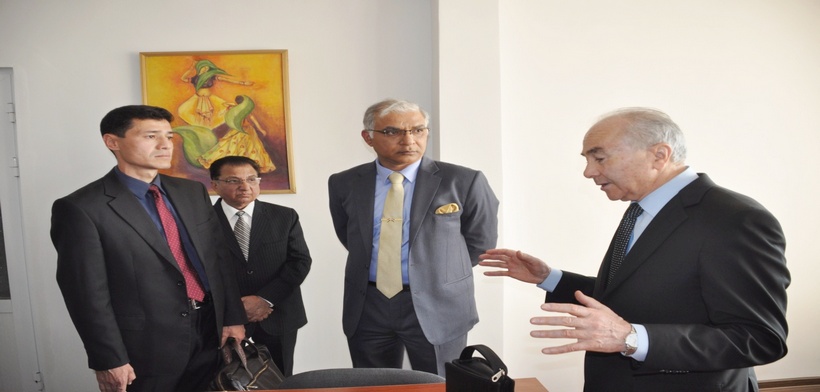 The Prime Minister of the Indian province of Gujarat and the accompanying delegation of entrepreneurs visited Samarkand State University on October 20, 2019.
The guests were welcomed at the Faculty of International Educational Programs of SamSU. Initially, the rector of SamSU R.I. Khalmuradov acquainted the guests with the strategy of development of the university and the work carried out in the field of international relations.
According to the program, the members of the delegation got acquainted with the Indian Cultural Center, which was established at the University. The members of the delegation were very interested in the library and the exhibition of paintings reflecting the culture and history of India, as well as the joint master's program in Geoinformation Analysis and Geodesy, organized in collaboration with Aligarkh Muslim University of India.
As a result of cooperation between Gujarat Province of India and SamSU, and with the support of the Government of Gujarat, important areas of educational, scientific and technical cooperation have been identified.
In particular, it was agreed to study Indian experience in the field of rational use of natural resources, training of personnel, joint development of energy saving technologies in irrigated agriculture, use of mineral and organic fertilizers.
Highly qualified scientific and pedagogical staff will be trained on the basis of scholarships provided by the Government of the province of Gujarat.
It was also agreed in the near future to enrich the Samsu Information Resource Center with modern educational, scientific spiritual and educational literature, to strengthen the material and technical base of the Faculty of International Educational Programs, to establish programs of exchange of professors, teachers and students between prestigious universities and SamSU.
Department of International Cooperation and Press Service of SamSU