Let's adhere to the culture of dressing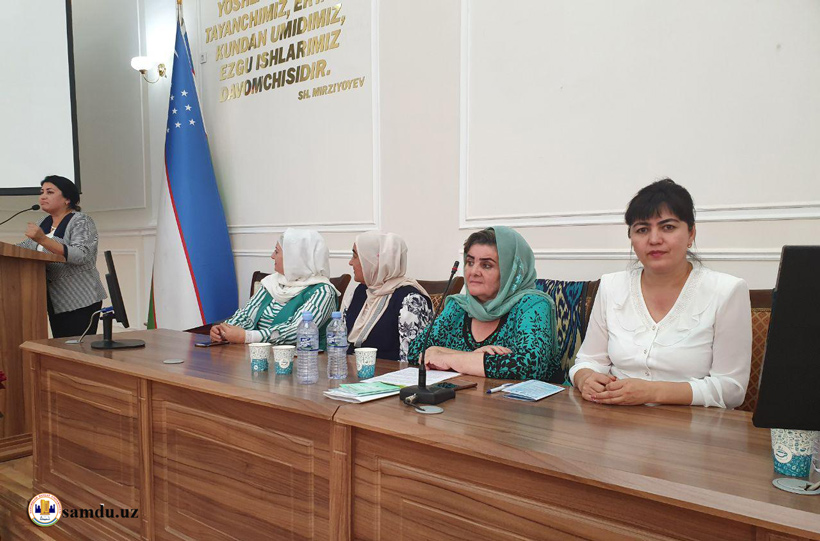 In Samarkand State University on the initiative of the women's council with the faculty of Geography and Ecology was organized the roundtable talk on the topic: Culture clothing is personality card"
The roundtable talk was attended by the poet Khosiyat Bobomurodova, chief consultant of the Imam of the regional religious organization of Muslims Nozimahon Temirova, associate professor of the Department of Philosophy of the Samarkand State University Rano Toshkuvatova, chairman of the women's council of the Samarkand State University associate professor Tuhlieva Sharofat Bektashevna. They performed their reports on the understanding of the family in Islam, the culture of clothing and rules of behavior in higher educational institutions, the family in society and upbringing of healthy generation. Students who participated in the meeting, with interest listened to the reports.
Speakers roundtable talk participants answeredon the students questions.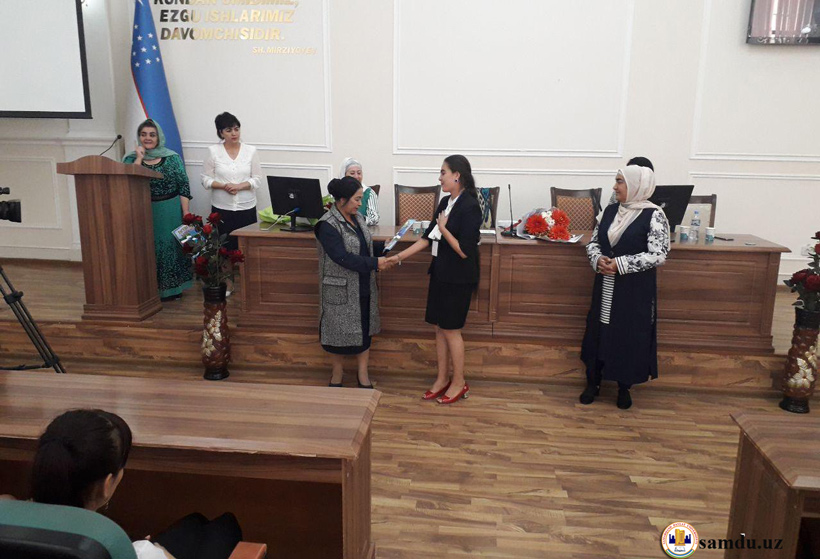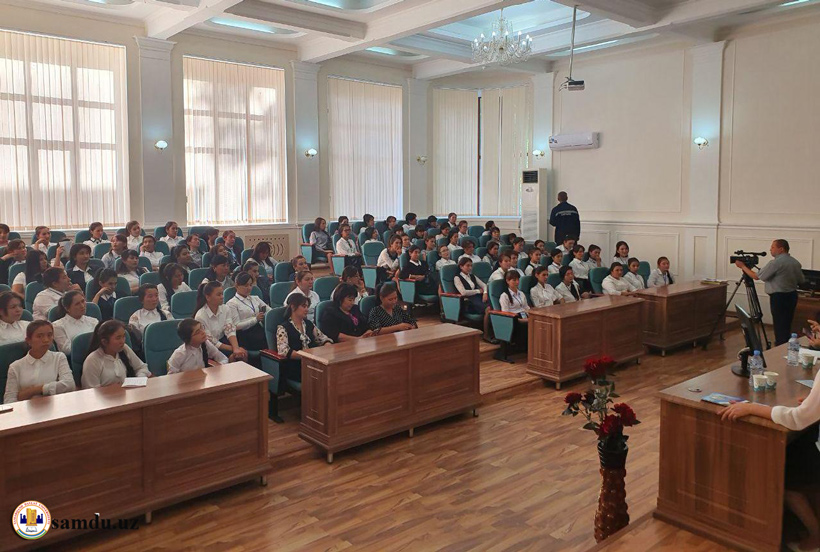 Press service of SamSU