MEETING WITH COLONEL-GENERAL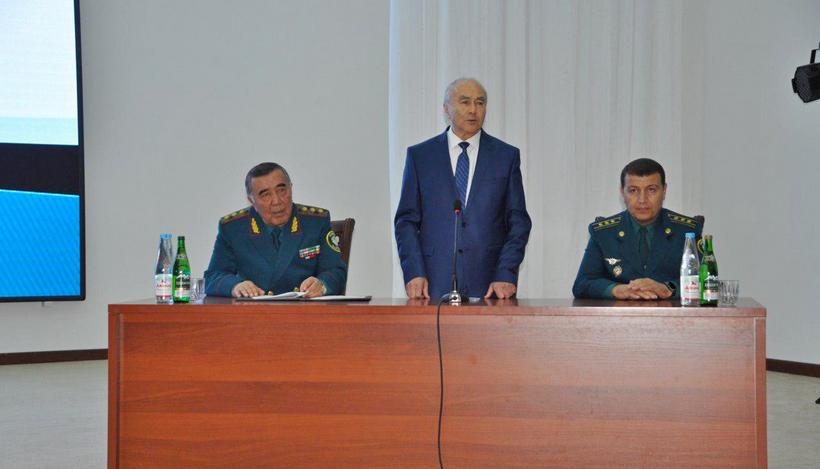 On September 23, 2019 in the "Youth Center" of Samarkand city the meeting of the adviser of the Minister of Internal Affairs of the Republic of Uzbekistan, Colonel-General Z. Almatov with professors and students of SamSU was held.
The rector of SamSU prof. R.Khalmuradov stressed the importance of such meetings and lively conversations in the spiritual and moral education of students and gave the speech to the Adviser of the Ministry of Internal Affairs of the Republic of Uzbekistan, Colonel-General Zakirjon Almatov.
Zakirjan Almatov told about the achievement of independence, social and political events of that time, noting that living with a sense of patriotism, involvement in the development of the Motherland is the duty of every citizen. Answering the students' questions, Z.Almatov gave detailed information about his service activities, problems that occurred in the system of internal affairs in the early years of independence, cooperation with law enforcement agencies in preventing terrorism and religious extremism.
At the event, professors and teachers of SamSU, cooperating with the Samarkand Regional Department of Internal Affairs, were awarded diplomas and valuable gifts of the department and socially active students were awarded with diplomas and memorable gifts from the rector of the university.
The performances of People's Artist of Uzbekistan and the Republic of Karakalpakstan, Yodgor Sadiev, about the preservation of independence, peace of the country, the duty of all, gave the event a special spirit.