IX scientific-practical seminar-training of young astronomers of the Republic of Uzbekistan on "The role of Mirzo Ulugbek's scientific heritage in the development of modern science and astronomy"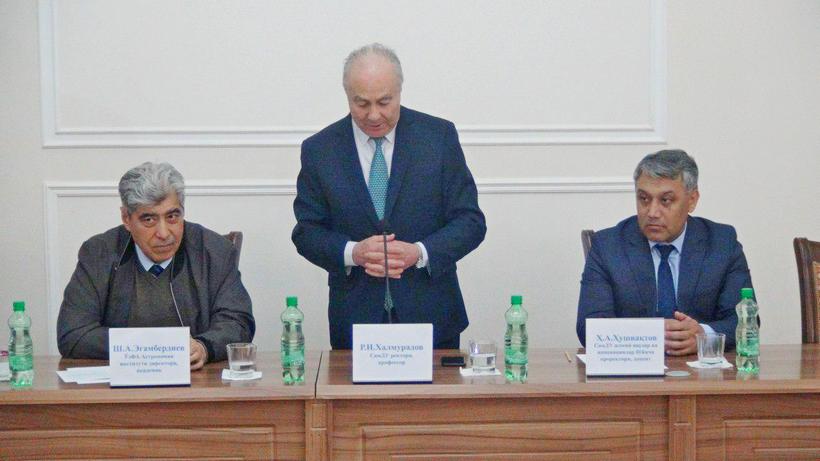 On April 9, 2019, the first plenary meeting of the Samarkand State University was held, dedicated to the 625th anniversary of the scientist, statesman and public figure Mirzo Ulugbek.
At the opening ceremony, the rector of the Samarkand State University R.I. Khalmuradov and the director of the Institute of Astronomy of the Academy of Sciences of the Republic of Uzbekistan, academician Sh.A.Egamberdiev delivered a deep impression on young scientists and talented students about the reforms and prospects of higher education in our country. At the plenary meeting a film about achievements and perspectives in the field of astronomy and education in Uzbekistan was demonstrated. This year's seminar-training was attended by talented students and masters of more than 10 higher education institutions (AndSU, FarDU, NDU, TSPU, NukDPI, KokandPI, JizDPI, KarSU, Karshi branch of TUIT, NavPIP, SamSU and young scientists. It is worth mentioning that the participants of the seminar-training were given a wreath at the Mirzo Ulugbek statue on April 9, 2019 and exhibits of the great scholar's museum and the coordinates of the 1018 stars in the Zij table are directly measured they began to get acquainted with the experience. The third day training program also included acquaintance with unique architectural monuments and contemporary architecture of Samarkand.