THE CLEARANCE OF THE SACRED RELIGION IS A PLACE OF SOCIAL STABILITY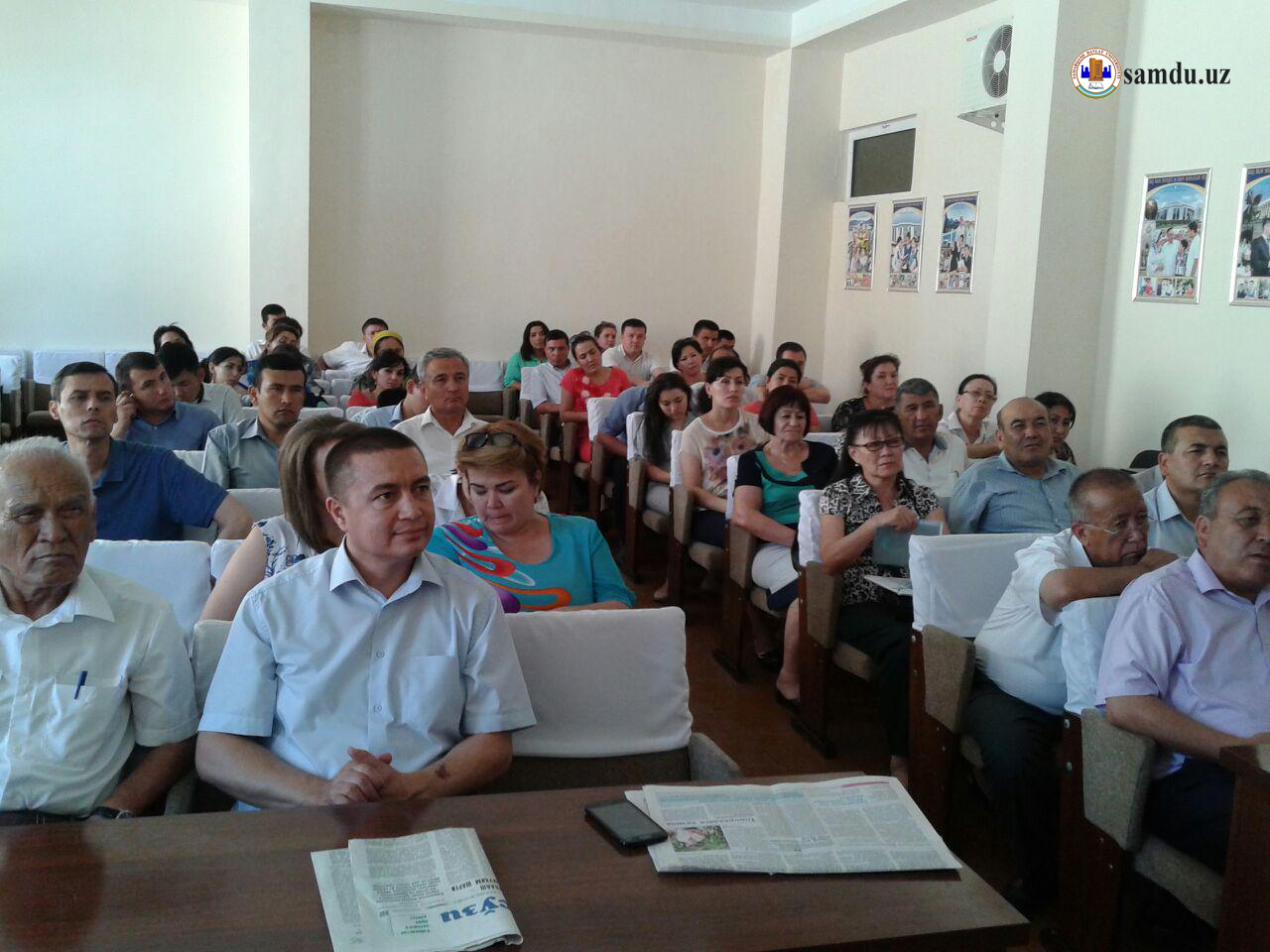 At the Samarkand State University an event was held dedicated to the achievement of the goals set by the President of the Republic of Uzbekistan Shavkat Mirziyoyev, who spoke at a conference on "Ensuring social stability, preserving the purity of the sacred religion - the demand of the time" in Tashkent on June 15. It was attended by students, as well as teachers, professors of the faculties of Russian philology, socio-economic and faculty of geography.
At the meeting the imam of the mosque "Ruhobod" T. Amirov spoke and explained the significance of the speech of the head of state, spoke about the role of religious organizations in the upbringing of the youth. At the meeting, students and teachers expressed their views.