Open doors days in Samarkand State University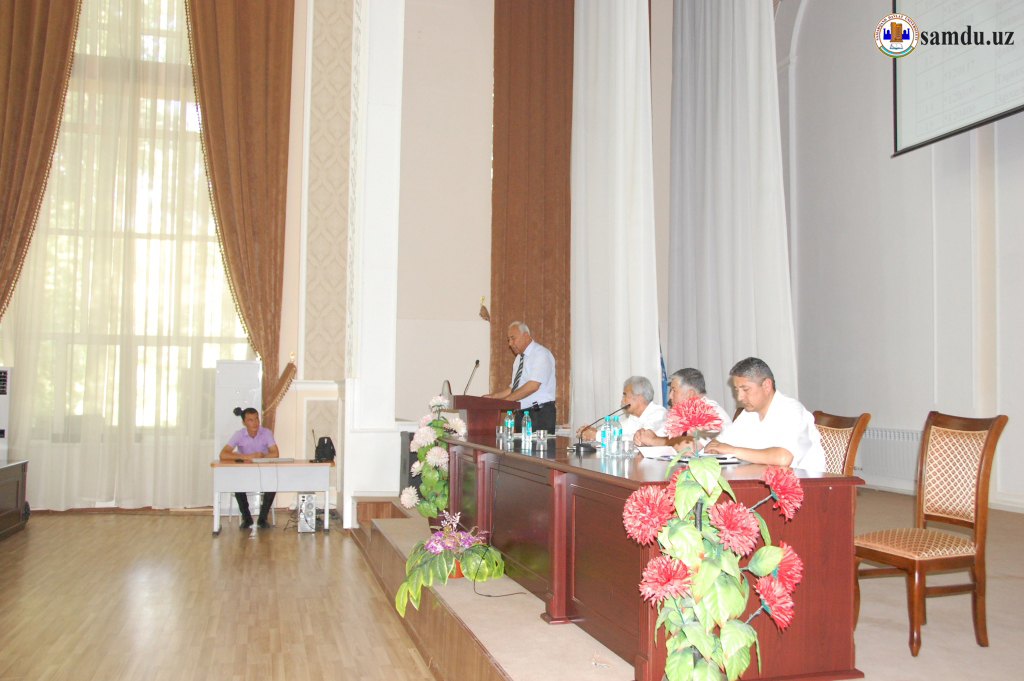 There was held "Open doors days" with the graduates of academic lyceums on June 10, 2017, and with the graduates of vocational colleges on June 12, 2017 at Samarkand State University in order to select the gifted and talented students of secondary and vocational education institutions, to develop of their further intellectual abilities, to continue to study at the university.
The rector of the university R.I. Khalmuradov opened the event and led it. During the event the Doctor of Biological Sciences, professor J. Khodjayev, the Doctor of Physics and Mathematics, professor A. Jumaboyev made a report about the university activities and our honorable president's Decree on "The admission to higher education institutions of the Republic of Uzbekistan in 2017-2018 academic year" which was adopted on May 5, 2017, №-PD-2955.
Above 800 students of secondary and vocational education institutions took part at the event. At the end of the event there was organized an excursion for the graduates to the museum, greenhouse, museum and laboratories of the university.