ABOUT THE FACULTY
The Samarkand State University's Physical Culture Faculty has been operating since 1967. There are more than 1,000 students studying at the faculty in 5112,000 - "Physical culture", 5610,500 - "Sport activities (activities)" and bachelor's and correspondence, special correspondence and master's courses.
There are 5 chairs at Samarkand State University, Faculty of Physical Culture, Department of Physical Culture and Methodology, Methods of Teaching Sports Skills, Methods of Sports Pedagogical Skills, Physical Culture and Sports among faculties, Life Safety There are 69 professors, 3 professors, 5 associate professors, 5 senior lecturers and 56 assistants.
Professors and teachers of the faculty published 6 textbooks: Prof. E.N.Nuritdinov published by the "Human physiology", "History and management of physical training" prof.JEEnnazarov and students of 15 faculties of physical culture of the Republic of Uzbekistan they are learning through textbooks. He also published 20 manuals, more than 40 methodical manuals, monographs and more than 500 scientific articles. At the faculty 3 international and 7 republican scientific-practical conferences were held.
The teaching staff of the faculty has established partnership relations with more than 20 higher educational institutions and scientific research centers of China, Syu-Ju University, Tajikistan, Russia, Kazakhstan and the Republic of Uzbekistan.
In the 2018-2019 academic year, the total number of students in the Faculty of Physical Education is 767, of which 188 are highly qualified athletes. Among them are 14 world champions, 29 Asian champions and 145 champions of Uzbekistan. Among them is Yodgoroy Mirzayeva, our 4th year student, who took part in the 30th Summer Olympics in Rio de Janeiro, Brazil.
Only in 2018 in the Indonesian city of Jakarta and Palembang, the XVIII Summer Asian Games were attended by 10 highly qualified athletes. They also won 3 silver and 1 bronze medals.
At the same time, our highly qualified athletes have won 4 gold, 4 silver and 2 bronze medals at the World Championship and 5 gold, 4 silver and 4 bronze medals at the Asian Championship, and 53 gold, 9 silver and 4 bronze medals and diplomas.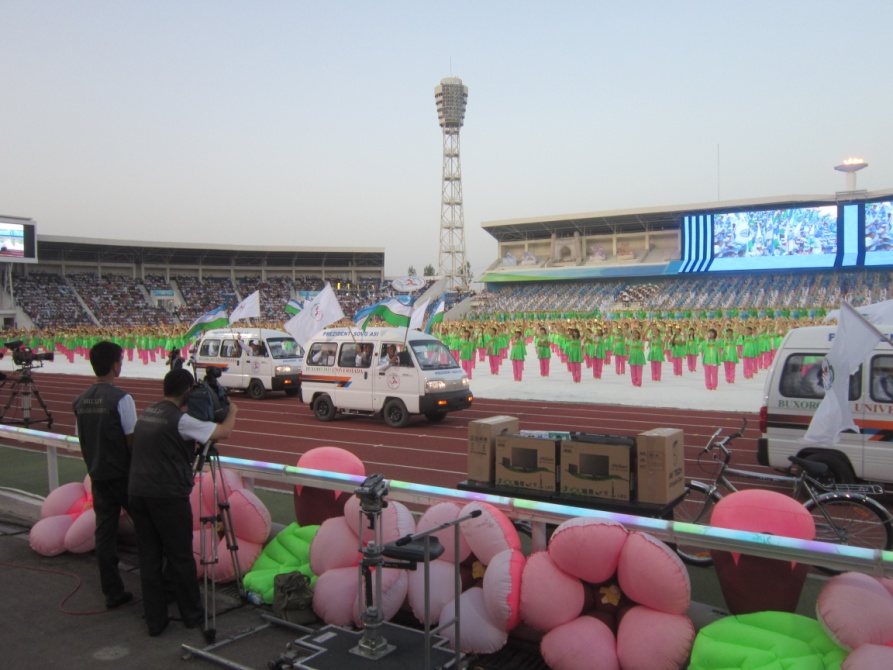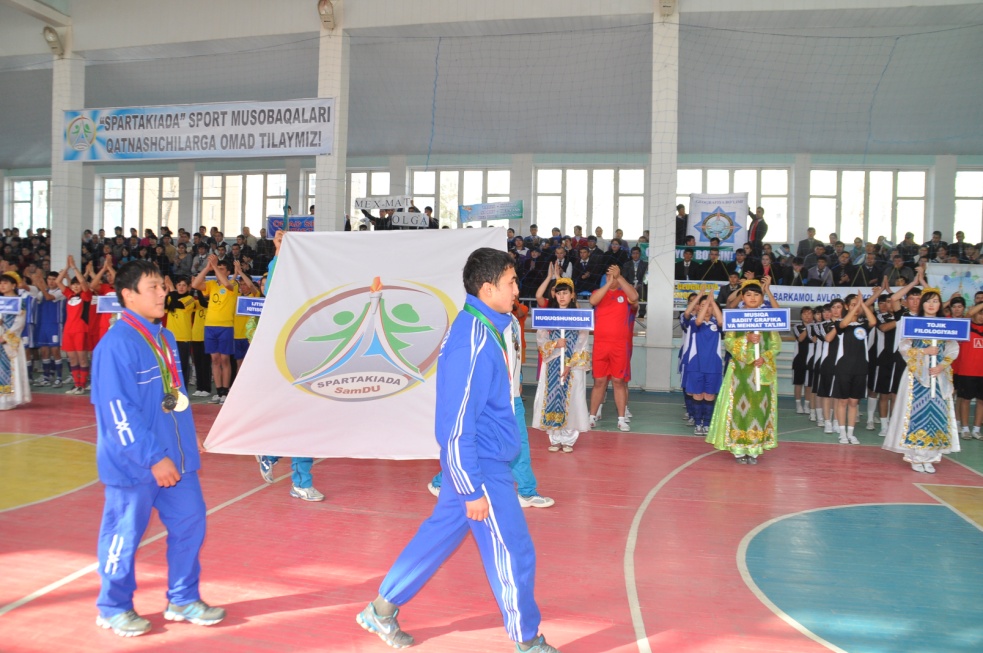 90% of athletes, who won 90% of the regional athletes, were awarded with the 3rd place in the 7 Universiade sports competitions, the second with 3 Tiko and 3 Damas cars.
All 6 international Olympiad participants are enrolled and receiving at the faculty. Among them are Nikolay Anfimov, Dilshod Yorbekov, Elena Piskunova, Anastasia Kotlerova and Yodgoroy Mirzayeva and Utkir Negmatov.
There are 1 Presidential Scholarships, 2 Zulfia Awards, 2 Independence Breast Badges and 1 Navoiy State Scholarship recipients.
At the Faculty of Physical Culture, the action program and roadmaps were developed at the faculty to ensure that the implementation of the Decree of the President of the Republic of Uzbekistan "On further development of physical education and public sport" and Resolution of the Cabinet of Ministers of the Republic of Uzbekistan on educational and physical training and sports execution is timely.
Nowadays, in all five sports halls of our university there are created all conditions for attraction of students to different sports clubs, raising sports results and preparation for sports competitions. There are 12 types of sports in these sports halls.
In addition, there are 6 sports clubs in Samarkand State University for students living in student dormitories and more than 300 students are involved in these clubs. At the same time, under the guidance of the faculty of Physical Culture there is organized morning classes for students living in students' dormitories regularly.